New Volkswagen Golf to live on in the electric era with hot Golf R flagship
Volkswagen has no plans to axe the VW Golf name as its switch to electric power comes to fruition. If anything, it's the future of the ID electric brand that's in doubt.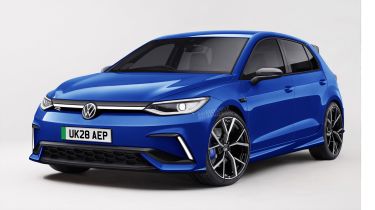 Volkswagen boss Thomas Schafer has confirmed that the Golf name and high performance R models will live on in Volkswagen's electric era, with an all-electric Golf R a possibility in 2028 making use of the Volkswagen Group's advanced new SSP architecture. Our exclusive images preview how the all-electric hot hatch could look when it arrives.
Speaking to Auto Express at the Munich Motor Show, Schafer said, "The iconic names that it's definitely decided will be carried into the future are Golf, Tiguan, and GTI. That is given. The others, we look at a case-by-case basis, but these three are done.
"We will put the Golf probably directly on SSP [Scalable Systems Platform]. We have a renewed Golf next year and then that'll carry us nicely into a time where we can make the decision whether we bring it straight away or a little bit later. But there will be a Golf and it will be a true Golf in terms of package, driveability."
That means that following a revised Golf Mk 8.5 in 2024, the next all-new Golf will be on the new Scalable Systems Platform due "in 2028, probably," according to Schafer.
While a GTI version of the new all-electric Golf would seem to be a given after Schafer's comments about the importance of the GTI name, Auto Express asked Schafer if there was likely to be an R version of the 2028 Golf.
"GTI is two-wheel drive. The R technically is the four-wheel drive," he said. "It'll probably only be with the SSP platform because with R you need to really put another level on. To do that with MEB+ [the upcoming iteration of VW's current all-electric platform] would be a stretch, and it's got to be four-wheel drive in that space.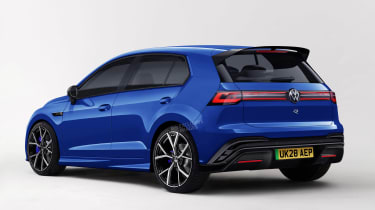 "So we decided we keep that on. We have the R line anyway, but we're going to have all the ICE models that will still be available as an R in a Golf, but then we'll switch to SSP."
That would also mean the end of the recently launched sporty, four-wheel drive GTX models, with Schafer admitting, "GTX was just an interim for the battery electric one, but we're probably going to merge that in the long run."
The future of the ID brand
Volkswagen's ID name could also come under threat when the brand's ICE and BEV line-ups merge by 2033, although the recently-facelifted ID.3 looks set to be replaced by the new Golf EV in 2028. "ID.3 will run out by then so there will be a minimal overlap, if at all, and then that's fine," said Schafer.
But could the ID badge disappear completely? "It was a name that was necessary at the time to differentiate from the ICE vehicles," said Schafer. "We probably don't need that going into the future if eventually by 2033 we are done. What's the point of naming everything double? 
"But that's not 100% clear whether we drop it completely or go back to some individual names because of our regional span and the models and everything – it's brain science, I promise you."
Partnership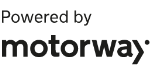 Need to sell your car?
Find your best offer from over 5,000+ dealers. It's that easy.
Despite the challenges in deciding what to do with the ID name, Schafer did hint that the ID.3 name could live on with a different model. "If there's another ID.3, a different body shape then, going into SSP, that's not decided."
Apparently, the debate over the future of the Golf name extended to the ID. GTI Concept, revealed at the Munich Motor Show, as Schafer revealed.
"The Golf had lots of debates," he said. "Whether this is the new Golf – the GTI – from a shape point of view… The interior is as big as a Golf, but the exterior is not really as big as a Golf. And from a package and everything, it's not 100% Golf. And I said, "Okay, then let's not call it Golf, because it's not a Golf.""
The new GTI concept, based on the forthcoming small ID.2 electric car, due on sale in 2025 with a proposed price point of €25,000, was never likely to be called Polo either, as Schafer explained: "It's a bit bigger than Polo. I think you would limit your earnings prospects if you call it a Polo, because the car is more than a Polo. We taught our customers Polo is a car between €15,000 and €25,000. This car starts at €25,000. So to call it Polo, I think, is not right."
Click here for our list of the best hot hatchbacks on sale right now...