Volkswagen Golf R facelift adds extra power
Updates for VW Golf R include a subtle new look and a bit more power for the 2.0-litre turbo petrol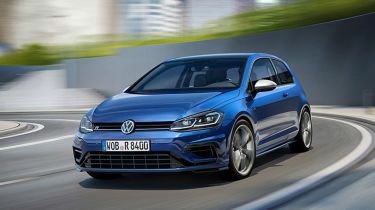 The Volkswagen Golf has been facelifted recently, and now it's the turn of the Golf R variant, which gets a similar set of subtle updates for the bodywork as well as a small power boost for 2017.
It features the same 2.0-litre turbo petrol as before, but it's been boosted up to 306bhp and 400Nm of torque - increases of around 10bhp and 20Nm respectively. That's enough to drop the 0-62mph time slightly to 4.6 seconds.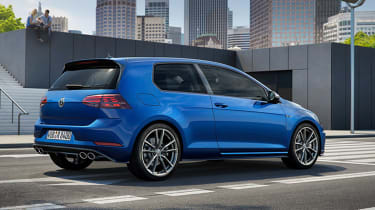 There's a seven-speed DSG automatic in place of the previous six-speed unit, though the six-speed manual remains an option as well.
There are tweaks to the front lights and bumpers, with different air intakes in the lower section. At the rear, every Golf will now get LED tail-lights as standard, and the R will feature animated 'flowing' indicators.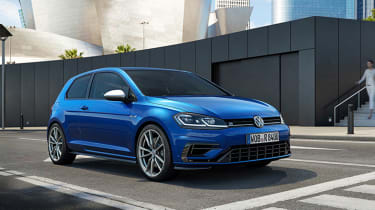 There are a few interior changes in line with the new Golf range, plus a wireless charging facility for compatible smartphones, an interface that allows phones and tablets to connect to the car and control its infotainment system away from the dashboard (from the rear seats, for example), and a series of new apps that sit alongside Apple CarPlay and Android Auto.
This facelifted mk7 model might be out already, but there's also an all-new Golf model due in the next couple of years, with the Mk8 version of the evergreen family hatchback set to appear in 2018. The next Golf will be lighter and more efficient than ever, with an R version likely to follow, but there's still plenty of life left in the current version.
Expect the price to raise slightly over the current car's £28,435 asking price.
What do you think of the VW Golf R? Let us know below...