Volkswagen Scirocco (Mk1, 1974-1981) icon review
We drive a special edition of the groundbreaking Volkswagen Scirocco Mk1 coupe
Volkswagen has long been seen as a sensible brand, but around half a century ago, it was just a little too dull for its own good. The once-astonishing popularity of the Beetle had long since started to wane, and the company's range was looking not just boring, but also outdated, with much of the line-up still using rear-mounted, air-cooled boxer engines.
VW was making some steps in the right direction; for instance, the first-generation Passat, which arrived in 1973 with Audi 80-borrowed underpinnings including a longitudinally mounted, water-cooled inline-four engine. It wasn't until the next year, however, that the firm's transformation for the future began in earnest.
The change in direction wasn't spearheaded by the Golf, however, as many might think. The first-generation version of the iconic family hatchback was actually beaten to the punch by a few months, by its cousin that was built on the same platform, the Scirocco.
Making its debut at the 1974 Geneva Motor Show, the Scirocco featured a wedge-like fastback profile designed by Giorgetto Giugiaro, who was also responsible for the less stylish but still-handsome Golf. As with the car it shared a platform with, the Scirocco featured a range of transversely mounted, water-cooled inline four-cylinder engines powering the front wheels.
More reviews
Car group tests
In-depth reviews
Road tests
Used car tests
Suddenly, Volkswagen was cool, as well as moving with the automotive times. The Scirocco's popularity was of course dwarfed by that of the Golf, which would go on to sell nearly seven million units to the Scirocco's 500,000. But that didn't matter, because the latter car's effect on Volkswagen as a brand is incalculable.
Rather than VW building the Scirocco in Wolfsburg alongside the Golf, Karmann – the maker of the coupé's indirect predecessor, the Karmann Ghia – was tasked with producing the car at its facility in Osnabrück. Under the unibody are MacPherson struts at the front, with a torsion-beam/trailing-arm arrangement at the rear.
Entry-level versions made do with just 49bhp from a carburetted 1.1-litre engine, but VW catered for those wanting a bit more shove, too, especially via the Scirocco GTI with its 1.6-litre fuel-injected unit pumping out 108bhp. That may not sound much by today's standards, but the Scirocco weighed only 800kg, making for an 8.8-second 0-62mph time. Those cars also feature disc brakes all round, plus front and rear anti-roll bars.
Buyers in the UK could pair that performance with a little more luxury from 1979, with the arrival of the limited-edition Storm, and that's the kind of Scirocco we have on the Icon Drives menu today. Registered in June 1981, it's one of the last first-generation examples to roll off the production line, and is now part of Volkswagen UK's heritage fleet. As a post-facelift car, it has grey plastic bumpers in place of the original chrome items, but the Storm looks fabulous, with its sharp lines distinguishing it brilliantly amidst the more modern machinery it'll be sharing the road with on our test.
As with many older cars, the first thing that grabs our attention when sliding behind the wheel is an expansive glasshouse provided by thin A and B pillars. You really get a sense of how boxy the car is from the inside, with the chunky front end stretching out in front of the windscreen.
Partnership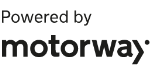 Need to sell your car?
Find your best offer from over 5,000+ dealers. It's that easy.
Just behind that excellent view out is a large, rounded rectangular pod containing the dials, what looks to be the original Blaupunkt cassette radio, the heater controls and an array of chunky rocker switches. This being a Storm, we're sat in leather-trimmed seats and flanked by leather-clad door cards, all finished in dark blue.
Dipping the clutch to engage first gear, the pedal travel feels as though it's going to go on forever. The change itself isn't the most accurate and the lever rather lofty, but there is a bend in it for a little more ergonomic satisfaction. No doubt helped by that low weight figure and the Scirocco's pared-back (by modern standards) nature, it feels brisk at full throttle. The eight-valve engine sounds quite coarse at lower revs, but there's a lovely rasp from the exhaust as the redline is reached.
Traction and lateral grip are plentiful, and the Scirocco is surprisingly resistant to roll when pushed in tighter corners. Even the steering is decent, despite it having a slight dead spot around the centre point. All these years on, the Scirocco remains a very well sorted car to drive, until you need to scrub off a lot of speed quickly; the brakes seem to be a weak point, needing a hefty stab of the middle pedal to get much at all happening.
Inevitably, there are plenty of parallels to draw between this and the original Golf GTI with which the Scirocco Storm and GTI models share so much. It too shrugs off its age to deliver a brilliant driving experience. But the Scirocco is just a smidgeon ahead in most areas – a little sharper, a little more responsive.
When driven in a more sedate fashion, the Mk1 Scirocco begins to show its age more. It's not especially quiet to cruise around in, the unassisted steering makes manoeuvring a little tricky, while the suspension doesn't deal with things such as potholes and speed bumps with much finesse.
But that's all part of the experience. If you can live with those quirks, the Scirocco repays by being practical enough for a weekend away or even regular use, should you wish. It's a relatively roomy car; the rear seats aren't too big, but they can be folded down to give an impressively large cargo area, and even with them up, boot space is generous.
But the best part of running one of these will be when you park up, look back and enjoy its diminutive, boxy proportions amidst comparatively bloated modern machinery. We have a little more time to do that than expected, though, because our test drive is curtailed by the Scirocco conking out and refusing to restart (we'll later find out this is due to a minor issue with the fuelling system). There's never a dull moment with older cars.
In 1981 the Mk1 Scirocco made way for the Mk2, which once again featured Golf underpinnings, but with a longer, more traditional coupé-shaped body on top. Despite being in production longer than its predecessor, it failed to sell as well, with VW making 200,000 fewer examples. For a time the more technologically advanced Corrado was sold alongside, which ultimately outlived the second-generation Scirocco by a good few years.
It wasn't until 2008 that Volkswagen revived the name, for a car that stayed true to the concept of the original – the Mk 3 Scirocco clothed a Golf platform in a handsome coupé-ish hatchback body. That car was feeling rather dated by the time VW ended production in 2017, but nevertheless, many were sad to see it go, particularly since its vacant space on the production line was subsequently filled by – of all things – a T-Roc Cabriolet.
But whatever you think of that car, perhaps that's not such a bad ending for the Scirocco story. After all, the T-Roc Cabriolet is another model that proves Volkswagen does indeed have a fun side.  
Interested in buying one?
Be prepared for a long wait, because Mk1 Sciroccos are very hard to come by, with few survivors. At the time of writing, we found just one for sale in the whole country, which was described as a "project". When examples do crop up, they tend to cost more than £10,000.
Rust is the biggest enemy, so check any prospective Scirocco pretty much everywhere for tin worm, especially the front and rear wings. The fuel tank filler neck can be a particular problem, because if it succumbs to rust, you could end up with contaminated fuel.
The engines are relatively simple and quite robust, but you still want to buy a car that has a full service history.
The parts supply is generally decent, helped by how much of the car is shared with the Mk1 Golf, but Scirocco-specific items – such as bodywork and some interior parts – will be a little harder to track down.
| | |
| --- | --- |
| Model: | Volkswagen Scirocco Mk1 |
| Production dates: | 1974-1981 |
| Price then: | £6,687 |
| Price now: | £12,000 |
| Engine: | 1.6-litre 4cyl petrol,108bhp |
| 0-62mph: | 8.8sec |
| Top speed: | 115mph |