Nissan Micra (Mk2, 1992-2002) icon review
We take a second look at the Nissan Micra supermini in second generation K11 form
So many motorists have a story to tell about the K11 Nissan Micra. Perhaps they learned to drive in one, had one as their first car or owned one as a faithful runabout, or still do. The Micra was brilliant at many things, and suitable for all kinds of drivers, regardless of experience and age.
"For once, Nissan has built a car with real personality," Auto Express said on the occasion of its first drive of the fresh Micra (1 January 1993), adding, "It's a machine which transcends age and class barriers in the way the Mini once did". Much like the Mini, and unlike the outgoing Micra, it was to be made in the UK. Specifically, in the Sunderland plant that would go on to produce over 10 million cars. Around a quarter of those would be Mk1 and Mk2 Micras, despite production of the model moving to Chennai, India, from the 2010 K12 generation onwards. The vacated space on the British production line was filled by another wildly popular Nissan, the Mk1 Juke, a car we'll also revisit in this series.
Going back to the Micra, we're not sure our claims of the car being "so cute you could cuddle it" quite stand up three decades on from the K11's launch, but you have to remember the kinds of mainstream cars Nissan was churning out at the time. The K10 Micra itself summed up the brand quite well: worthy, but quite dull. Nevertheless, it sold in spades, with buyers tempted by its value and potential fuel economy. So if its successor could wrap all of those up in a more attractive package, Nissan was onto a winner.
That's exactly what the company produced, in more ways than one. Nissan sold 1.4 million examples of the K11, and in 1993 it also snagged the European Car of the Year award, becoming the first Japanese car to do so. But what's it like to experience today? Thanks to a beautifully preserved 1994 example belonging to Nissan UK, we can find out. It was purchased from the parents of a company employee and inducted into the firm's heritage fleet in 2014, thanks to its fantastic condition and incredibly low mileage. Today, around 22 years after its manufacture, it has fewer than 12,000 miles showing on the clock.
The first thing you notice is just how compact it is compared with the average modern supermini. It was small in its day, too, noted for bucking the upsizing trend by being a little smaller than the K10.
Inside, this L-trimmed Micra is incredibly simple but very typical for its time. The usual bargain-basement set-up of manually winding windows is present (four on this five-door example), and even an analogue trip meter is a luxury too far for this car – the oval instrument cluster consists of a central speedometer flanked by amusingly large fuel and temperature gauges, and that's your lot.
The dashboard, meanwhile, is an uncomplicated design featuring a large and surprisingly deep storage shelf stretching across the whole passenger side of the car. But really, I'm more interested in the view out, which is superb thanks to the Micra's bubble-like glasshouse and barely-there A and B-pillars – again, typical for the time. Headroom is supplied in abundance.
Partnership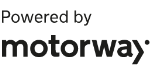 Need to sell your car?
Find your best offer from over 5,000+ dealers. It's that easy.
This simple set-up means it would have been great for new drivers in its day, who will have also appreciated just how light the pedal box is – ideal for learning clutch control. Changing gear involves using a fairly long lever, but the shift quality itself is just fine.
What learners might find more difficult is the steering; it's unassisted on this example so is quite heavy, although you don't need to be travelling particularly fast for it to lighten. The set-up is also very slow, making for amusing moments grabbing armfuls of lock with the big two-spoke steering wheel during committed cornering – an activity which also reveals just how much the Micra rolls.
It doesn't take much to run the skinny 155-section, 13-inch tyres out of grip, either, pushing the car into some near-comic levels of understeer. Handling has come an awfully long way since the nineties and improved while the K11 was still in production, with anti-roll bars fitted from 1996.
In any case, getting up to the kind of speeds that illicit excess roll takes some doing. The 1.0-litre inline-four has to be worked hard to make any sort of forward momentum happen because it serves up all of 55bhp. It's a reasonably refined unit, at least, utilising 16 valves at a time when many competitors were still on eight-valve set-ups.
It's even fairly hushed at motorway cruising speeds, although at that point there is quite a lot of wind and road noise. Ride comfort is generally pretty good, helped by those small wheels and the reasonably tall 70-profile sidewalls (thankfully, the K11 comes long before the time big wheels and low-profile tyres became so widely accepted), although the damping can be a little jittery at times.
As simple, honest transportation, the second-generation Micra nailed the brief (arguably in a more successful fashion than its less impressive successors), and continues to do so to this day. The robust, straightforward nature of the car means you still see a decent number of K11s biffing about. That's what this car is about, above all: providing mobility to as many as possible.
This is a prescient thing to examine, because affordable cars are under threat. The smaller city car class is being decimated as manufacturers abandon it due to narrowing profit margins, and the supermini class occupied by the Micra isn't fairing much better. Prices are rising and Ford will soon be removing one of the market's biggest players, the Fiesta. The current Micra, meanwhile, is due to be replaced in 2024 with an EV, and with the cost of producing such cars still being an expensive affair, it won't be anything like as affordable as the K11 was.
So, if you do still own one, we wouldn't blame you at all for hanging on to it for a little longer. After all, it'll do you proud.
What we said then
Issue 223, 1 January 1993
"As a replacement for the 10-year-old original Micra, the new Nissan could hardly be more radical. The new one is vastly improved, it's quieter and more comfy. Build quality seems better than ever, too.
"Although the Micra handles well, it isn't as inspiring to drive along a twisty road as some rivals. Yet, taking into account the Micra's obvious quality, refinement and aesthetic appeal, it is the best small car you can buy."
Interested in buying one?
Although the K11 has done better than many of its contemporaries in the survivability stakes, don't expect a huge pool of cars to choose from. You're also more likely to find one of the facelifted (late 1997 onwards) versions than an early car such as our test vehicle. That's not a bad thing, because from then on power steering was fitted as standard and safety equipment levels improved. A further update in 2000 provided refreshed powertrains.
As with any car of this vintage, check thoroughly for rust. The sills, cross member and around the sunroof (where fitted) are known weak points. The engines use a timing chain rather than a belt, which should last the lifetime of the car if the oil is replenished when necessary, so check for service history and be wary of excessive rattling because that indicates the chain is at the end of its life.
| | |
| --- | --- |
| Model: | Nissan Micra Mk2 |
| Production dates: | 1992-2002 |
| Price then: | From £8,000 |
| Price now: | From £800 |
| Engine: | 1.0-litre 4cyl petrol, 54bhp |
| Power/torque: | 55bhp/79Nm |
| Transmission:  | 5-speed manual, front-wheel drive |
| 0-62mph: | 15.0 seconds |
| Top speed: | 94mph |