Long-term test review: Volkswagen up!
Final report: after over 5,000 miles, we bid a tearful farewell to our beloved Volkswagen up! city car
Find your Volkswagen up
Offers from our trusted partners on this car and its predecessors...
Or are you looking to sell your car?
Advertisement
Even a few foibles haven't adversely coloured our opinion of the up!. The turbo engine is great, the car drives brilliantly and it's comfy, too. Adding a few well-chosen extras means there's lots of equipment as well.
Mileage: 5,440Economy: 50.5mpg
I'm not prone to outbursts of emotion and teary goodbyes aren't usually my thing, but I've recently had to wave farewell to the Volkswagen up! we've had on our fleet, and its departure has left a city car-sized hole in my life.
You see, I've become rather attached to the little Volkswagen over the months it's been housed in my garage, because it's so incredibly easy to live with. You expect visibility to be good in a city car, and although this three-door model isn't quite as practical as its five-door sibling, the big windows mean over-the-shoulder visibility is fantastic.
• Best city cars on sale right now
My car has parking sensors fitted as part of the £370 Cruise and park pack, but they're not necessary because the up! is so compact and vision from the driver's seat is so good that it's easy to manoeuvre. It means you can make the most of the handling, too, whether you're in town or on a country road, placing the car with accuracy.
The turbocharged petrol engine in the VW is another highlight. It's just as characterful, and economical, as the naturally-aspirated 1.0-litre units (there are 59bhp and 74bhp versions available), but at the same time means I don't have to push the little city car as hard to keep up with traffic. It's terrific around town as well, because even from low revs there's plenty of pull.
More reviews
Car group tests
In-depth reviews
Road tests
Used car tests
There's loads of room inside, although I'm still not sold on the seats, because they push my head forward a little too far, which affects comfort on longer journeys. But there's plenty of space for two adults in the back, and even access isn't too bad thanks to the long doors.
Thankfully, the roomy interior means you don't have to compromise too much on boot space. There's 251 litres on offer, so you can just about fit overnight bags for four; and while lower-powered versions can start to feel laboured with four people on board, my turbocharged model is right at home with a full load.
There's also a variable-height boot floor to either reduce the loading lip or maximise space. Underneath this sits the subwoofer for the beats audio, one of the defining features of our up!. It's a punchy stereo and when combined with the smartphone-based infotainment system of the revised model it ensures the VW easily cuts it with the best cars in the class.
It will be a shame for some people that there's no built-in sat-nav and infotainment system like there was in the previous up!, but most motorists own a smartphone these days, and the handy mount makes it simple to use mine as a stand-in anyway.
The ease of use of the infotainment set-up means that this slips into the background nicely, though; just like the excellent heated seats that keep you toasty as part of the £240 Winter pack.
Partnership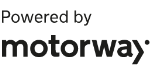 Need to sell your car?
Find your best offer from over 5,000+ dealers. It's that easy.
These elements that work so well only serve to highlight some of the car's other annoying niggles. Take the sun visor. There's no blind on the vanity mirror, so with the visor down in bright conditions you get a reflection of the white plastic inserts on the steering wheel. It's a minor gripe, but frustrating. Similarly, the cup-holder is set low behind the gearlever, so it's difficult to access your drink sometimes.
When you are on the move, the up! is great. A fully-laden 1,000-mile round trip to France on a camping holiday proved this, where the Volkswagen's performance was strong despite the extra weight it was carrying. The up! also returned decent 50mpg economy while cruising at a legal 80mph.
However, a niggle has developed since then. In the last few weeks of my time with the car, a faintly maddening whistle from the driver's door seal has developed. It's intermittent, but the gentle whooshing from around the window line has spoiled the VW's high-speed refinement; until that point it had been serene for a city car.
This might sound like I'm nit-picking, and I am. However, it does serve as an indicator of just how good the up! Is that these minor issues are the only real drawbacks I've managed to spot in 10 months of motoring. In TSI form, the Volkswagen is a great little car.
Second report: Volkswagen up!
It's celebration time for all-conquering Volkswagen up! city car
Mileage: 5,135Economy: 48.8mpg
The Volkswagen up! is a winner, hence the trophy and the champagne in celebration. Our car reigned victorious when it faced the Renault Twingo GT and Smart ForTwo Brabus in a battle of turbocharged, sporty city cars while the up! drove away with our Best City Car silverware in its surprisingly practical boot at the 2017 Auto Express New Car Awards.
The more time I spend with this car, the more I'm impressed by its charms. For a three-door city car with a 1.0-litre engine to offer the breadth of ability the up! has is quite fantastic. That turbo does mean there's a wider range of models on offer compared to its rivals – part of the reason the car won its award. And with a GTI coming, the choice will be even greater.
Our up! has an 89bhp unit which offers bags of performance given the car weighs in at just over 1,000kg. But it offers refinement and maturity as well. The torque delivery means you don't have to work it hard on the move, so progress is relaxing, but it's also the way the car drives that's so appealing.
The ride is fairly smooth, with only choppier surfaces causing it to feel a little unsettled. But it very rarely loses its composure, with the sweet steering letting you make the most of the available grip.
It's funny what makes a successful package, though. Even in more youthful three-door beats trim, the up! has all the premium appeal of other VWs, with quality, driving dynamics and usability that top the class. But this only serves to make its flaws more apparent – and there are one or two.
For a start, the lack of a cover for the mirror in the sun visor is frustrating. We've had some extended spells of hot weather recently, so the sunblind has been down quite frequently. And while I like the white plastic inserts in our car's optional £135 multifunction steering wheel, they reflect in the glass and can be distracting.
The front seats aren't the best on long journeys, either. They're comfortable for shorter hops, but the curve that forms the headrest pushes my head forward in my driving position, so it gives me a bit of a cricked neck when I spend more than a few hours behind the wheel.
On the whole, though, the up! is very accomplished. Downsized turbocharged engines don't work in some types of cars, but this 1.0-litre TSI unit's 48.8mpg average over 5,135 miles highlights the efficiency on offer, maximising range from a tank of fuel.
And the grown-up feel, helped by features such as the slick infotainment system, panoramic roof (an admittedly expensive option at £700), surprising space in the rear and refinement help define the VW's character and cement it as a winner.
Plus, it's affordable, too. At £11,505, it compares well with the (five-door-only) £12,450 Kia Picanto 1.25-litre GT-Line. If you want five doors on your VW, it'll cost you another £400, which means it still undercuts the Kia, as well as the Renault Twingo GT.
However, there's a new Skoda Citigo on the horizon that will offer much of what the VW does, including updated infotainment, but with Skoda's even harder-to-beat value for money. It means the up! could have a battle on its hands…
First report: Volkswagen up!
Can the Volkswagen up! really combine fun and functionality? Our man thinks so
Mileage: 1,495Economy: 46.0mpg
What's the most demanding design brief for a car? You have to admit, the parameters set out for the new Bugatti Chiron must have been pretty tough to achieve with a top speed that could exceed 275mph. It'll be equally hard for Rolls-Royce's next super-luxurious Phantom saloon.
However, I think the development goals for Volkswagen's up! were just as tough. There's not much profit margin in the city car sector, but the up! still has to be practical, economical, spacious, affordable, offer enough tech, handle well and deliver a decent mix of performance and refinement.
Just like the original, this facelifted VW up! I'm running on the Auto Express fleet delivers in all these areas, except it now offers even more, thanks to a key addition: Volkswagen's 1.0 TSI turbocharged three-cylinder engine. This takes the up!'s output to 89bhp and gives the VW an incredible level of maturity.
It feels sophisticated on the move anyway, because the car rides well and softens lumps and bumps in the road with impressive finesse. It's got cruise control (£365), heated seats (£235), a panoramic roof (£700) and parking sensors (included in the £365 Cruise Pack) – all features that wow in a city car. These options – especially the cruise control – mean it feels relaxed on the move.
Wind and road noise is on par with a family hatch, as is comfort, but this up! also mixes its maturity with youthful appeal. I appreciate this £11,490 three-door beats model won't be to everyone's taste (it's either this or High up! trim  if you want the 1.0 TSI unit) but I actually like the beats additions.
Apart from the door graphics and red mirror caps, it's relatively subtle  from the outside, with only beats logos on the B pillars highlighting which model it is. Inside, it's a bit more extrovert. The up!'s colourful dash panel is finished in matt white with an overlaid light grey pattern added to it, and a beats audio logo emblazoned on the front.
Volkswagen has joined forces with the headphone and audio producer to deliver a decent sound system in a compact city car, so the beats has a 300-Watt stereo with an eight-channel amplifier and a subwoofer in the boot. It delivers a decent, punchy sound at an affordable price, and will appeal to music lovers and a more youthful audience that has grown up with beats headphones clamped to their ears.
There's a bright five-inch colour screen, although it's rectangular and quite narrow rather than square, while the rest of the car's infotainment is controlled through VW's Maps+More app on your smartphone, which docks in a cradle on top of the dash.
I've already found some positives and negatives to this set-up, which I'll be exploring in further reports.
But for now, I'm incredibly impressed with how the up! mixes two distinct characters. It has a mature feel when it comes to refinement, composure and relaxing performance, but its combination of engine, chassis, beats visual additions and hard-hitting hi-fi give it a sprightly edge.
*Insurance quote from AA (0800 107 0680) for a 42-year-old in Banbury, Oxon, with three points.