Volkswagen up! GTI review
The VW up! GTI is the smallest car to wear the famous badge, and it's one of the best ones to wear it
Find your Volkswagen up
Offers from our trusted partners on this car and its predecessors...
Or are you looking to sell your car?
Advertisement
It's been a long time since Volkswagen produced a small hot hatch. While the Golf and Polo GTIs could be considered compact, they're not the smallest cars to come from the company. Wolfsburg's last effort to produce a hot model based on its smallest car was the Lupo GTI back in 2000 - it received rave reviews from the press, but a high list price meant that just 950 found homes in the UK.
Fast forward 18 long years, and VW has returned to the class with the up! GTI. The formula remains the same as it did for the Lupo, though: take the car and fit a sporty bodykit inspired by the legendary Golf GTI, uprate the chassis and suspension, and add more power.
'More' still doesn't mean Golf GTI-baiting performance, though. There's only room for VW's three-cylinder engine under the bonnet of the up!, so VW has turned up the wick on its turbocharged 1.0 TSI unit found in other up! models to make 113bhp here in the GTI. An 8.8-second 0-62mph time is pretty nippy, especially when compared to its closest rival, the Renault Twingo GT. In fact, it's within touching distance of larger sporty hatches like the Suzuki Swift Sport and even the Ford Fiesta EcoBoost 140.
More reviews
Car group tests
In-depth reviews
Long-term tests
Road tests
Used car tests
Combine this with a kerbweight of just over a tonne and suspension designed to deliver plenty of grip for an enjoyable drive, and the up! GTI makes a good case for itself as a fun handling car.
VW up! GTI vs Suzuki Swift Sport vs Ford Fiesta ST Line
The up! GTI costs around £14,000, which could either make it a really expensive city car, or a performance car bargain. We'd go for the latter, because its a genuinely enjoyable car to drive, and every time you get behind the wheel you'll want to drive it as quickly as you can. Thankfully, the low power output means you can do this without breaking the speed limit as soon as you touch the throttle, meaning he Up! GTI has more accessible everyday performance than most other fast cars on sale today.
The Volkswagen up! GTI is the smallest car in the range to wear the iconic three letter badge, but that doesn't mean it scrimps on the thrills. The regular up! on which it's based is a great city car, but the performance upgrades have transformed it into a plucky, sporty hatch. 
The lightweight chassis delivers agile, engaging handling, the three-cylinder turbocharged engine is enthusiastic and the gear shift snaps through every ratio - all of which contribute to the fun. However, impressive refinement for a city car and light controls mean that it's really easy to use every day. 
Best of all though is the price. The up! GTI manages to undercut all of its closest rivals - some by several thousand pounds - yet very few can match it as a driver's car.
Engines, performance and drive
Lively 1.0-litre TSI turbo engine is a perfect match for a sparkling chassis
Think of the up! GTI as a tool designed for outright speed, and it might disappoint. But at a time when many hot hatches pile on the power as compensation for carrying a few extra pounds, the up!'s bias towards light weight and simplicity is to be applauded. 
Partnership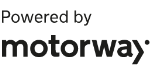 Need to sell your car?
Find your best offer from over 5,000+ dealers. It's that easy.
At just 1,070kg, it's almost 300kg lighter than the Golf GTI. Compared to the standard up!, it rides 15mm lower and has wider tracks both front and rear. There are no performance packs, no option of a DSG automatic and no selectable driving modes, either.
The benefits can be felt within the first few yards behind the wheel. All of the controls are beautifully matched to one another; the brake pedal feels firm, the clutch and gear shift are slick and the steering is light, but accurate. It all means that it's very easy to get settled in. 
Increase the speed and the up! GTI eggs you on. The chassis remains composed over all but the harshest bumps, and the narrow body paired with huge reserves of grip mean that you're filled with confidence to attack a twisty B-road. While lurid lift-off oversteer isn't on the cards, a quick input on the throttle mid-corner trims its line nicely. 
It's by no means perfect - some extra feeling through the steering wouldn't go amiss, and the ESP can't be switched off. But these are only minor complaints; the former still feels precise and the latter only intervenes in response to overly oafish inputs. 
What impresses almost as much is the way the up! simultaneously feels both enjoyable and grown up. The ride is firm, but it could never be considered uncomfortable; and by city car standards, road, wind and engine noise at motorway speeds are low. 
Engines, 0-60 acceleration and top speed 
The GTI uses a version of the 1.0-litre three-cylinder found in the standard up! range. The addition of an intercooler allowed VW's engineers to increase turbo boost for a total of 113bhp and 200Nm. Both are figures which outgun the up!'s closest rival, the Renault Twingo GT. 
Despite the generous slug of torque, the little three-pot needs revs to extract its 8.8-second 0-62mph time. Fortunately, it's matched to a six-speed gearbox which shifts very sweetly. 
A sound synthesiser pipes an enhanced engine noise into the cabin via a speaker behind the dash. It adds a little extra drama without sounding naff, but a fruitier exhaust note still wouldn't go amiss.
MPG, CO2 and Running Costs
Bargain price and excellent residuals make the up! GTI a sound purchase for the head as well as the heart
A list price of around £14,000 for the up! GTI is around £2,000 more than the next most expensive up! beats. And like the standard model, you can buy the up! GTI as a three-door or a five-door for an extra £400. As well as the uprated running gear and sportier looks, the up! GTI also gets the option of adding a contrast black roof, and the beats audio sound system form the Up! beats model is available as an option.
Even in its highest state of tune, Volkswagen's 1.0-litre TSI unit achieves competitive fuel consumption and emissions figures in official tests. A claimed 58.9mpg and CO2 emissions of 110g/km are better than both the Twingo GT (54.3mpg and 115g/km) and the Swift Sport (47.1mpg and 135g/km). However, it's still not quite a match for the Fiesta ST Line, which achieves 62.8mpg and 102g/km.
In the real world, these figures will alter slightly, but it means that a first-year VED rate of £145 is the same as the Fiesta, £20 cheaper than the Renault and £60 less than the Suzuki. 
Insurance groups
Another advantage of the up!'s modest power output is that, compared to full-blown hot hatchbacks, insurance costs are relatively low. However, its group 17 rating is higher than the more powerful Ford Fiesta ST-Line, which is only group 15, and much higher than the Twingo GT's group 11. However, it's a lot lower than the Group 35 rating for the Suzuki Swift Sport.
Depreciation 
Residual values for the up! GTI are very strong. It's predicted to retain 46% of its value over three years - significantly better than the Twingo GT, which holds less than a third of its value over the same period, while the more expensive Suzuki Swift Sport retains around 41% of its as-new value.
Interior, design and technology
Sporty GTI-specific upgrades compliment a charming exterior and a well-thought out cabin
The GTI transformation adds a healthy dose of sporting intent to the up!'s cutesy looks. From the outside, there's a set of 17-inch alloy wheels, unique graphics and chrome exhaust tips, as well as red pinstriping along the front grille and base of the boot lid. There are four exterior shades to choose from: white, red and silver are all offered with or without a contrasting black roof (which is around £125 extra), or you can go for black all over.
VW also allows you to choose either a three or five-door body, with the latter costing around £400 extra. We prefer the look of the 3-door, but the 5-door is obviously the more practical choice.
Inside, the up!'s simple, stylish cabin is enhanced with a red design graphic across the main central sweep of the dash. The seats are finished in 'Jacara Red' cloth tartan trim that's similar to that found on the rest of the GTI range. There's also a GTI-branded gear knob and a gorgeous leather-trimmed flat-bottomed steering wheel.
Sat-nav, stereo and infotainment
Due to cost and complexity, very few city cars are available with a fully-integrated infotainment system. The up! is no different, yet Volkswagen's alternative is a neat compromise. The smartphone app, called Maps+More, allows your Bluetooth-enabled mobile device to to process all the usual infotainment and trip functions.
It's easy to use, looks great, and a dash-top cradle means that the screen is kept safely within the driver's eyeline. It's a sizeable app though - 216MB for the main app and the best part of another 900MB for UK mapping data.
For an additional £370 you can specify the uprated sound system found in the Up! Beats model. It's not a giant leap ahead of the regular system, so if you're on a tight budget it's money worth spending elsewhere.
Practicality, comfort and boot space
For a tiny car, the cabin is surprisingly spacious and the boot is an average size for the city car class
A car that measures 3.6 metres long will never offer Mercedes S-Class levels of accomodation, but the up! is well packaged by city car standards. There's no steering reach adjustment but there's enough seat movement for the driver to get comfortable, and in the back there's decent headroom for tall adults. The GTI is offered as both a three and a five-door, the latter makes it much easier to load passengers into the back. 
Size
Those compact dimensions that make it so much fun on the open road also come in very handy when manoeuvring. At 3,600mm long, it's within a few millimetres of the length of a Twingo GT, and 240mm shorter than the Suzuki Swift Sport. A width of 1,641mm and height of 1,478mm means that the GTI is both narrower and lower than each of its rivals.
Leg room, head room & passenger space
The up! is a strict four seater, as there's no central seatbelt in the back. That's probably a good thing because it would get pretty cramped in the back if three people are siting there. If you really need a third back seat from your sporty hatch, then you may need to look at either the Fiesta ST Line or the Swift Sport instead.
However, it does mean that the up! is surprisingly accommodating for two people in the back. Shoulder room is more than acceptable, and while very tall passengers will find knee room a squeeze, headroom is good enough for adults of around 6ft tall.
Boot
The up!'s 251-litre boot is bigger than the Renault Twingo GT's, and only a shade smaller than the supermini-sized Suzuki Swift Sport. The opening is both high-lipped and quite narrow, though. Like all up!s, the GTI has a 50:50 folding back seat.
Reliability and Safety
Strong Driver Power ranking for VW, but up! lacks the latest safety tech
The regular up! was tested by Euro NCAP back in 2011, and it received a full five star rating at that time. Hill hold assist, four airbags and Electronic Stability Program are all standard, although city emergency braking is a £380 option. If the up! was re-tested today, it would earn a four-star rating, just because emergency braking is an optional extra.
VW impressed in the Driver Power 2018 rankings, finishing fifth out of 26 manufacturers. Its dealers didn't do quite as well, coming 18th out of 28 franchise networks in 2018, with owners feeling like they didn't get good value for money, among other gripes.
Warranty 
All Volkswagens come with a three-year/60,000-mile warranty. However, even if you exceed 60,000 miles in the first two years you'll still be covered, it's the third year's cover that will no longer be valid. There's also a separate three-year warranty for paint and an extra 12 years cover against body panels rusting from manufacturing defects.
Servicing 
Volkswagen offers a choice of two different service plans. If you drive fewer than 10,000 miles per year, the Fixed Service plan is the recommended option. The Flexible Service plan is for long distance and motorway drivers covering up to 20,000 miles annually.
VW offers a fixed-price for the first two services on all of its models. This costs around £300 for the 12-month oil service and the 24-month oil service and inspection. You can also add the cost of this to any finance plan you might take out.
Longer service and maintenance plans are also available for up to 4 years. These can help protect against rising garage costs, plus you get the added value of a VW dealer service stamp. And as it's a country-wide plan, you can take your VW to any UK dealer to keep your car maintained.