Volvo develops new scalable C-segment platform
V40 will be smallest car to be badged Volvo on new scalable platform, with smaller cars to fall under Geely name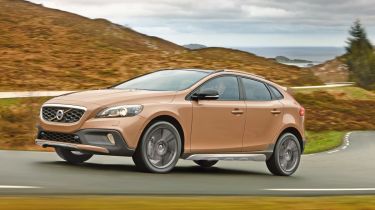 The new platform underpinning the next generation of the Volvo V40 and XC40 SUV could lead the way for smaller models, but they're unlikely to carry a Volvo badge. The CMA architecture currently under development is scalable in size, but Volvo's safety chiefs currently believe building a car smaller than a V40/XC40 could force the firm to compromise on their own safety standards. However, this position could change as the cost of producing materials such as carbon fibre falls. The new platform is being developed at a Volvo-Geely facility near Gothenburg.
Insiders say the Volvo XC40 is not planned to launch until 2018 at the latest. Bosses are keen to capitalise on the growing compact SUV market, led by the Nissan Qashqai, but are unwilling to base the car on an aging platform. The launch of the first CMA-based car will mark the end of the use of Ford platforms – a legacy of the firm's previous ownership.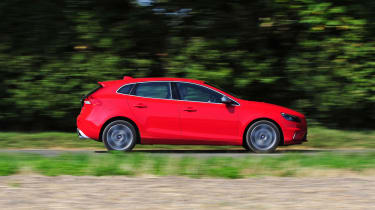 The XC40 will offer the option of two- and four-wheel drive, a choice of drivetrains that's likely be open to the V40. That in turn raises hopes of a performance variant using an engine derived from Volvo's 2.0-litre 450bhp, triple-turbo Drive-E engine concept, creating a potential Mercedes A45 AMG-beater.
• Volvo XC40 could help double sales Volvo is also gearing up to rationalise its naming strategy. Saloon models will carry an 'S' prefix, estate models will use 'V' but only fully-fledged SUVs, such as the XC60 and XC90, use the XC letters. The next-generation Volvo XC70 will be called V70 Cross Country – a name denoting a rugged version of an existing model, rather than a fully-formed SUV.
When the V70 and S80 are replaced next year, their names will change to V90 and S90 in an effort to further simplify the range for buyers. That will mean small Volvos will carry '40' in their name, mid-sized models '60' and large cars '90'.