2018 New Year resolutions for easier, safer motoring
As 2018 dawns, we pick our 10 New Year resolution tasks you can do to make life better at the wheel
New Year resolutions are all about self improvement. They usually involve becoming healthier or helping others. And although some people may be resolving to lose weight or quit smoking once 2018 starts, we've come up with 10 ways to improve your car and your driving.
Some of these motoring targets involve spending money, as with a gym membership, for example; others take more effort than financial outlay. And just like conventional resolutions, some are easier than others to keep.
• Best car cleaning and car care tips
But achieve at least a few of our top 10 and your car will be better for it, plus you should be safer on the road. 
Brake fluid check
How hard? Easy
After an easy resolution? This could be it. Independent servicing varies widely and can amount to little more than oil and filter changes. Brake fluid is often overlooked. But as brake fluid absorbs water over time – reducing its performance – it needs to be checked. A simple tester will let you know if it's time for it to be replaced.
Claying
How hard? Easy
If your car is more than a year or so old, it's almost certain the paintwork will be covered in contaminants invisible to the naked eye. Leave them and the shine will steadily decline; rectifying it may require professional help. A clay bar will give your paint some love. You'll be amazed at what it shifts from apparently clean bodywork. 
Coolant
How hard? Easy
Motorists used to check their anti-freeze as temperatures dropped, but modern cars need the right concentration all year round. Today's coolants are as vital to stopping corrosion within the engine as they are freezing. So check the concentration in your car. A tester is cheap and easy to use, plus can prevent long-term damage.
Wheel sealant
How hard? Easy
Just as your paintwork will benefit from a protective layer, so will your wheels. They work in a harsh environment with high temperatures generated by brakes, plus your rims are attacked by hot particles from pads so they arguably need greater protection than your car's bodywork. Before applying any wheel sealant or wax, clay the surface to ensure the best possible bond between the rim and the product you're using. Like paintwork, the wheels will stay cleaner longer and any grime will be easier to remove. 
Bulbs
How hard? Moderate
Just because your headlights work doesn't mean you're getting the safest night vision. Today's performance bulbs offer significant light gains over standard bulbs, plus a decent lifetime. So resolve to replace your bulbs with performance versions. And to make the most of your investment, get the headlights adjusted.
Infotainment
How hard? Moderate
The latest infotainment systems – and newest aftermarket ones – have multiple features like sat-navs, DAB and even apps. But drivers can easily be distracted by all these, so use them only while stationary. This means setting your destination before leaving and not fiddling with the radio when there's a song you don't like.
Partnership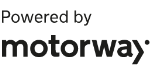 Need to sell your car?
Find your best offer from over 5,000+ dealers. It's that easy.
Oils
How hard? Moderate
It's no longer simply a case of matching the viscosity to your car's handbook when topping up the oil level or replacing the oil and filter. Those days are long gone. Now there are not only different specifications within those ratings, but car makers are requiring marque-specific blends for their engines. So if you're getting your car serviced or doing the job yourself, take the trouble to find precisely the right oil. It will protect your car best and optimise its fuel economy.
• What's the best oil for my car?
Waxing
How hard? Moderate
The one thing that keeps your car looking good is a durable wax or sealant coating to protect the paint. Our top picks are highly water repellent so the car stays cleaner longer, plus it's easier to wash and dry. A little wax goes a long way, but involves some work. The top performers are mainly pastes, which need time and elbow grease. 
Phone calls
How hard? Challenging
No money is involved here, but it's a tricky habit to kick. Even when taking calls at the wheel legally – with a holder and Bluetooth – research shows drivers get distracted. Anyone who has been on the phone and can't remember the last few miles of the journey knows this is true. So don't take or make calls until you have stopped. 
Tyres
How hard? Challenging
Be sure to fit tyres to suit the season. Whether there's snow or not, a winter tyre is far safer when temperatures drop. Our tests have proven a winter tyre provides a far bigger safety margin in the cold and wet and is untouchable on snow. A set is costly, but your existing tyres aren't being worn while winters are on the car.