Best mobile phone holders 2020
Which is the best mobile phone holder for the car? We test eight to find the winner
Just about all of us carry phones in our cars, but holding a mobile behind the wheel is a serious offence, with penalties of up to six points and a £200 fine, plus an automatic ban for new drivers.
A few pounds spent on an in-car holder makes a lot of sense, but which one? Despite the rise of wireless charging, not all of us have that facility, so here we're testing dedicated holders only.
There are three basic mounting positions, with the screen or dash generally best for easy viewing. Fitting in the air vent is popular but often not as stable. With any, make sure your forward visionisn't obstructed; and with phones getting ever bigger, it's wise to check yours will fit before you buy.
How we tested them
We tried an iPhone 7 and a larger phablet in each holder, with and without a case where possible.
Allowing phones to be easily and safely fitted and removed one-handed gained extra marks. We logged build quality, ease of installation and phone mounting, and then made sure the phone was secure on a bumpy drive. We also entered a route into a sat-nav app and checked if vibrations made it hard to read the screen.
Finally, we checked the phone was held firm enough to tap the screen when safely parked up. And, as ever, we compared prices from online sources.
Verdict
Another win for Olixar's magnetic mount, which was stable, easy to use and even cheaper than last time. The company's TriMount model was nearly as good and took second place, while newcomer Artek completed the podium.
1. Olixar Magnetic Windscreen & Dash Mount
2. Olixar TriMount Windscreen, Dashboard & Vent Smartphone Car Holder
3. Artek S056 Car Mount for Windshield & Dash
Reviews
Olixar Magnetic Windscreen & Dash Mount - Best buy
Price: Around £10Rating: 5 starsContact: www.mobilefun.co.ukMounting: Dashboard, windscreen
Using a gel-type adhesive suction mount, this Olixar stuck solidly to the dash or the screen. Handily, it was also small enough not to block our view. It came with two steel plates (circular and oblong) for fitting to the phone or case so it would 'stick' to the large magnet which could be twisted to any position on the ball and socket joint. Easy to fit single-handed, it worked well in landscape or portrait positions, plus was rock-solid down bumpy roads and when tapping the screen. As a bonus, the price was £3 cheaper than at our last test.
Olixar TriMount Windscreen, Dashboard & Vent Smartphone Car Holder - Recommended
Price: Around £10Rating: 4 starsContact: www.mobilefun.co.ukMounting: Dashboard, windscreen, air vent
This also used a gel fitment for the screen and dash plus included a simple vent mount. It had a conventional bracket for the phone rather than a magnet, featuring a single spring-loaded arm. This made it hard to fit the phone one-handed, but removal was easier. Use in the vent was wobbly, but it performed well on the screen and dash, being impressively stable. With no foot at the bracket base, we had to take care not to drop the phone, while a maximum jaw opening of 78mm might be tight for larger phones. 
Partnership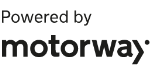 Need to sell your car?
Find your best offer from over 5,000+ dealers. It's that easy.
Artek S056 Car Mount for Windshield & Dash - Recommended
Price: Around £8Rating: 4 starsContact: www.amazon.co.ukMounting: Dashboard, windscreen
The Artek looked like a Star Wars prop, with its clip-on, piano-black trim that fitted around the clamping mechanism. It stuck to either the windscreen or dash using a gel suction cup and stayed put wherever it was placed. The phone bracket was simple, with both arms springing out manually, so two hands were required to fit, although with practice we could remove it one-handed. The span of 55-90mm would fit most phones, and it was the second cheapest mount tested. It wasn't quite as stable as the Olixar twins though.
Halfords Magnetic Windscreen Mount
Price: Around £15Rating: 3.5 starsContact: www.halfords.comMounting: Windscreen
A simple design, and all the better for it, plus we liked its semi-matt black finish. The bracket used a sat-nav-style plastic suction cup, which clamped firmly to the windscreen. A ball and socket joint enabled the magnetic base to be angled as required and the oblong 50mm by 35mm metal plate could be slotted into a phone case or stuck to the phone itself. Once in place, it was extremely stable regardless of road condition. A great product, hampered a little by not offering a dash-mount option and, more so, by the price. 
Sakura Mobile Phone Holder SS4610
Price: Around £7Rating: 3 starsContact: www.saxon-brands.comMounting: Windscreen
Like the Halfords this model had a plastic suction cup to secure it to the screen. The phone bracket featured two arms, which had a nice damped opening mechanism at the touch of a button and twin, foldable feet to keep the phone safe. Single-handed fitting and removal were easy. The bracket slotted into a base on the end of its 130mm flexible arm, the obvious benefit being that it could be turned every which way as required. But this length had a downside, because the bracket was prone to instability.
Olixar inVent Gravity Auto-Grip Universal Smartphone Car Holder
Price: Around £10Rating: 3 starsContact: www.mobilefun.co.ukMounting: Air vent 
This holder was a bit of a hybrid, appearing to be a typical dash or screen type but in fact being designed for the air vent. The bracket itself featured twin arms and a foot, all of which were curved to prevent the phone from sliding. The weight of the phone on the foot caused the arms to retract and hold it automatically, although they didn't grip tight like conventional holders. The triangular rubber vent mounting had a single slot, which limited positioning, while the unit's stability was poor, with the navigation screen being impossible to read at times. 
Greenwich Magnetic Car Air Vent Mount
Price: Around £19Rating: 3 starsContact: www.greenwich.designMounting: Air vent
It's hard to imagine a simpler phone holder design than this one, which also came in a protective drawstring bag. In essence it is a circle of nicely turned aluminium with a 30mm diameter magnet set into it. The unit comes with two steel plates for the phone/cover, one a 40mm circle, the other a 65mm by 55mm oblong. The phone stuck securely to the magnet and, because there was no bracket, it could be fitted and removed one-handed. Being a vent mounting meant that it wasn't as stable as most, but its biggest problem was the price – the most expensive on test.
Niteize Steelie Freemount Vent Kit
Price: Around £19Rating: 2.5 starsContact: www.niteize.comMounting: Air vent 
A close relation to the Vent Mount that was included in our previous test, this unit featured a steel ball which was clamped firmly in place on to the vent vane. The magnetic phone bracket fitted on the ball and could be turned to any angle. The twin arms had strong springs which were easily released by flipping a switch at its rear, and with the phone in place, the arms were closed manually. With the extra length and weight of the bracket and phone, we found the phone was almost always resting on the dash, and it wasn't especially stable. The kit's price sealed its fate.
Questions regarding the law on using smartphones as a sat-nav? Read our explain-all article to learn more.