New Alpine A110 S 2020 review
We drive the new Alpine A110 S in the UK to see if the sharper version of our favourite coupe is even better
Find your Alpine A110
Offers from our trusted partners on this car and its predecessors...
Or are you looking to sell your car?
Advertisement
The Alpine A110 S is a more serious and focused sports car. That doesn't necessarily make it better than the standard model, but it does give it a character of its own. However, asking a £9,000 premium means you'll have to really appreciate its extra focus to want one.
Rarely does a new car from a new (or in this case, revitalised) brand come along and give the established big-hitters a serious run for their money, but the Alpine A110 is one of those cars. The fact it's the current Auto Express Coupe of the Year goes to show you how highly we rate it.
Not quite satisfied, the French firm has developed an even more focused, more powerful version to try and cement its place as an accomplished sports car specialist. It's called the A110 S and this is our first chance to get behind the wheel in the UK.
• Best sports cars on sale right now
The basic recipe for a car designed to give you a bit more of everything is as you'd expect. Power from the 1.8-litre turbo is up by 39bhp to 288bhp, the brakes are larger and more powerful, and the car's ride has dropped by 4mm, while the springs are 50 per cent firmer and the anti-roll bars twice as stiff.
On paper, it's a sizeable set of upgrades. But there's a price to pay; the A110 S costs £9,000 more than the entry-level model. Which, as we know, is far from lacking.
There are a number of other standard features on the S, such as an active sports exhaust, front and rear parking sensors, aluminium pedals, a Focal audio set-up and a telematics system that allows the driver to see live technical data on the car. That extra kit alone adds up to £3,000.
The car doesn't boast about its persona. Aside from black Alpine script on the rear, orange paint callipers and some carbon-fibre badges, there's little to mark out the A110 S. It's more interested in showing what it does rather than what it is.
But if you want the matt grey paintwork on this car you'll have to pay a whopping £4,400. White is the only colour that comes free. Other extras, which aren't strictly essential, include a £2,160 glossy carbon-fibre roof and 18-inch Fuchs forged alloys at £1,656. What started out as a sensible price for a sports car can escalate quickly.
Have the changes had the desired effect? Yes, and no. Where the standard A110 will glide over our pitted and potholed roads with balletic grace, the S is noticeably firmer – as you'd only expect given the tweaks to the suspension.
That doesn't make it an uncomfortable car – far from it, in fact – but a layer of polish and suppleness has been shaved from the standard A110's ride quality.
The trade-off is a car that corners with more precision and poise than before. There's less roll during quick changes of direction, and more bite from the front end. Where you could provoke the rear end of the standard A110 into playful slides by balancing the throttle with more aggressive steering inputs, this S feels more stable and planted. The overall sensation is of a car that's more focused and less playful.
Partnership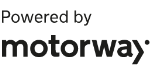 Need to sell your car?
Find your best offer from over 5,000+ dealers. It's that easy.
Now packing 288bhp, the A110 S will cover 0-62mph in 4.4 seconds – 0.1 seconds quicker than the standard model. There's no extra torque, but the power is now spread over a broader rev range; the engine still suffers that initial low-down lag, but beyond 2,500rpm the extra power makes itself known, the engine pulling with noticeably more force than before.
What remains unchanged is the excellent seven-speed dual-clutch gearbox, which seamlessly fires home changes up and down the gears. We just wish Alpine had seen fit to change the plastic paddles behind the wheel; they still operate with a flimsy click rather than the satisfying clunk you want from a great metallic paddle-shifter.
The bump in price for the A110 S over the regular model does move the coupé beyond the list price of some thoroughly accomplished competition such as the Porsche 718 Cayman S, which packs 345bhp and is slightly cheaper, at £53,746.
Then there's the BMW M2 Competition. As well as undercutting the Alpine, at £51,425, it also uses a more characterful six-cylinder engine that packs 410bhp.
The A110 S's inflated price tag makes the corners that Alpine has cut with cabin quality even more difficult to swallow – especially given how well built both its rivals from BMW and Porsche are. The infotainment system in the French car would look dated and out of place in a £15,000 hatchback, never mind a £57k sports car, some of the switchgear on the dashboard is awfully cheap and, if you want to make some adjustment to the height of the driver's seat it'll require a coffee break and a set of spanners.
However, few, if any, of those grievances, are ever likely to be red flags in the eyes of potential buyers of this sort of vehicle. The Alpine A110 remains our favourite new sports car of the moment.