Audi A4 vs Jaguar XE vs BMW 3 Series
Can the newly refreshed Audi A4 beat the BMW 3 Series and Jaguar XE to saloon segment glory?
The car business is cyclical by its very nature, and these periods of renewal mean updated or all-new models tend to come at once. In 2019 it's no different.
The latest is the revised Audi A4. This is a facelift rather than an all-new model, but the range offers fresh mild-hybrid engine tech, tweaked styling and upgraded infotainment. These are three points that any junior executive saloon has to deliver, alongside ride comfort, refinement, handling ability, effortless performance and plenty of practicality, mixed with a good level of equipment.
Like Audi, Jaguar has revised its model. Both cars arrived around the same point, so the half-update in the model cycle means the XE has been redesigned, too, gaining new interior tech and a slicker cabin.
At the start of the year BMW's new 3 Series hit the UK market and went straight to the top of this class, beating the previous XE in the process. But with renewed vitality from both its rivals, our 2019 compact exec saloon car champ won't have everything its own way.
Audi A4
| | |
| --- | --- |
| Model: | Audi A4 40 TDI quattro S line |
| Price: | £41,120 |
| Engine: | 2.0-litre 4cyl diesel, 187bhp  |
| 0-60mph: | 6.8 seconds |
| Test economy: | 55.5mpg/12.2mpl  |
| CO2: | 139g/km   |
| Annual road tax: | £465 |
Given the pace of development in this class, the Audi A4 was in need of an update, so has the facelift helped its chances? We find out.
Design & engineering
At £41,120, the Audi is the most expensive model of this trio; it's £1,295 more expensive than the BMW and £1,645 dearer than the Jaguar. However, check out the finance deals (right) to see if it can gain back some ground.
The A4's exterior updates mainly focus on design. All models now have LED lights, which is a bonus, while these have also been refreshed, along with the front bumper and grille. There are more creases and lines down the side of the car, while the rear has been tweaked with new tail-lights too. 
We'll leave it up to you to decide if you like the new look. We're more interested in the engineering that's underneath the MLB Evo chassis's new clothing. The chassis itself is the same, with multi-link suspension at both ends. This 40 TDI produces the same 187bhp and 400Nm of torque as before, but unlike with other motors in the line-up, there's no 12-volt mild-hybrid tech or electric compressor here.
The seven-speed S tronic transmission still sends power to all four wheels as part of the quattro system, something that Audi made famous in the  world of rallying. However, there's been some significant change inside, with a new infotainment system. The previous MMI wheel has been replaced with a touchscreen, which is mounted in the same location as the old display, but with sharper graphics.
Audi has updated the digital dashboard, too, and it's standard on S line, along with navigation, good phone tech, parking sensors and a reversing camera, climate and cruise control, heated seats and a powered tailgate. Full leather is a £995 option. Cabin quality is excellent, as we've come to expect from the brand, but we'd have liked a more extensive redesign of the interior.
Partnership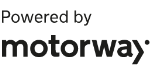 Need to sell your car?
Find your best offer from over 5,000+ dealers. It's that easy.
Driving
The 40 TDI unit is strong. Thanks to the dual-clutch box's launch control and swift upshifts, the 6.8-second 0-60mph time is impressive and was in touch with the BMW – a good result given that the Audi weighs 45kg more than its fellow German competitor.
Our test figures show its in-gear pull was decent, too. With just seven ratios in its box the Audi doesn't have as much choice over which gear to pick. While its 50-70mph time in top gear (seventh) was glacially slow at 31.1 seconds, due to the turbo being off boost, once the TDI unit is in its stride, its performance is good. But the gearbox isn't as smooth when pulling away from a standstill as its rivals' conventional autos.
The ride isn't as smooth, either. At higher speed, you notice the standard 19-inch wheels because the A4 fidgets and feels firm, and not as forgiving as the Jaguar in particular. It has an edge to the way it moves over bumps on A-roads and motorways that the XE doesn't.
The BMW divides its two competitors for comfort, getting closer to the Jag. Conversely, though, the Audi's low-speed ride around town feels forgiving, smoothly traversing bumps, grids and potholes. It just struggles to deal with the extra energy at higher speeds.This firm edge does mean the Audi has good body control. 
However, the steering is lighter, and while it's direct and allows you to easily command the fairly high level of grip available, you get simply nothing in the way of feedback through it. Arguably, these cars needn't focus highly in this area, but then the A4's less-refined ride does mean there's not a trade-off in other areas.
Practicality
At 460 litres, the Audi saloon's boot is pretty practical, although it's shy of the BMW's by 20 litres. However, in S line trim you get a powered tailgate as standard, which does boost practicality when you've got your hands full. 
Despite having a shorter wheelbase than the XE, the A4 is much roomier in both the front and rear cabin. The back seats offer noticeably more legroom and the roof doesn't feel as imposing, while in the front the driver and passenger aren't as cramped. This makes it feel less sporty, but with good storage – including an extra lidded bin where the MMI wheel used to sit – it's a practical place.
Ownership
It always seems that Auto Express readers feel premium brands don't offer the service or ownership experience they expect, because you voted Audi the 16th best brand out of 30 in our Driver Power 2019 survey. BMW trailed in 25th place, while Jaguar came ninth.
The A4's prospects improve thanks to its safety equipment, though. It inherits its predecessor's full five-star Euro NCAP rating because there are no structural changes, while a kit upgrade brings autonomous emergency braking with collision warning and pedestrian detection, plus six airbags.
Blind-spot monitoring and lane-keep assist are part of the £1,250 Driver Assistance Pack – Tour, which also adds semi-autonomous adaptive cruise.
Running costs
The Audi is the most expensive car and emits the most CO2, at 139g/km, so it'll be the priciest car to run for business users, at £5,675 for higher-rate earners. This compares with £5,445 for the 138g/km Jaguar, which is also in the 35 per cent Benefit-in-Kind (BiK) tax bracket.
The BMW emits quite a bit less CO2 than its rivals, at 121g/km. This puts it in the 32 per cent BiK class, which means company car drivers who pay top-rate tax will only have to contribute £5,064 per year.
Testers' notes
"The Audi's price has another impact. It's the only car that breaks the £40,000 barrier, so it'll cost £465 to tax from years two to six; its rivals only cost £145 a year in VED, so it's worth bearing this in mind, too."
Jaguar XE
| | |
| --- | --- |
| Model: | Jaguar XE D180 AWD R-Dynamic SE |
| Price: | £39,475 |
| Engine: | 2.0-litre 4cyl diesel, 178bhp  |
| 0-60mph: | 8.4 seconds |
| Test economy: | 48.5mpg/10.7mpl  |
| CO2: | 138g/km   |
| Annual road tax: | £145 |
The XE is a former winner of our Best Compact Executive Saloon award, but has dropped down the rankings since newer rivals have arrived. As with the A4, a facelift should make the British car more competitive, so we're testing the £39,475 XE D180 AWD R-Dynamic SE to match the Audi.
Design & engineering
Jaguar's approach to the updates to the XE is similar to Audi's with the new A4 in that the British brand has retained the areas where its car was already good, and boosted the ones where it was lacking.
That means the interior has had a thorough update, with more tech injected for a modern feel. That includes a 12.3-inch digital dashboard and Jag's Touch Pro Duo infotainment system.
Quality has also taken a big leap forward; the cabin materials feel better than before and the caris also better built. There are still some ergonomic flaws, but there are improvements, too, such as the steering wheel, which is more pleasing to hold.
The 2.0-litre 178bhp turbodiesel Ingenium engine remains, driving the same eight-speed auto gearbox – which is now operated by a lever rather than a rotary wheel – and four-wheel-drive system as before.
Jaguar claims 75 per cent of the XE's body is made from aluminium and the chassis uses the same lightweight metal extensively – but the model is still the heaviest of the three cars, at 1,610kg. 
That weight is controlled by double wishbones at the front and a multi-link set-up at the rear. You can opt for Jag's Adaptive Dynamics system for £800, which brings adaptive dampers for extra comfort, another area of focus for Jaguar to improve with this facelift.
R-Dynamic SE trim features satellite navigation, LED lights with high-beam assist, 18-inch alloys, keyless operation, leather seats, a rear camera and parking sensors, plus for the first time, Apple CarPlay and Android Auto connectivity. It's well equipped.
Driving
The XE was always brilliant to drive and this updated car is no different. Yet the biggest change is the extra comfort it serves up, because in the default setting the Jaguar is the best-riding model of these three.
It takes bumps with soothing fluidity, rounding off the edges of harsher imperfections in a way the 3 Series can't. It doesn't have the BMW's body control, though, even in the sportier setting, and the XE tends to throw its weight around a little more, feeling less tied down than its German rival. But it's still a nicely balanced set-up that makes long motorway journeys – for which these cars will often be used – relaxing.
The steering is lighter than before but still good, with even more precision thanks to what feels like a reduction in friction in the steering system; basically, it's easier to turn, slightly lighter and feels more precise. It hasn't lost any of its engagement, even if there isn't much feedback, because the chassis still feels sweet, if not quite on the BMW's level.
However, the engine isn't a match for either of its rivals'. Our performance figures show the Jaguar was quite a bit slower, accelerating from 0-60mph in 8.4 seconds, which was 1.6 and 1.8 seconds slower than the A4 and 320d respectively. This is partly because the gearbox is more sluggish than both rivals'; it doesn't engage as quickly off the line or shift up quite as swiftly. But then it is smooth, which helps keep progress relaxing.
It also took 8.4 seconds for the XE to go from 30-70mph through the gears, which was 1.6 seconds slower than the Audi and 2.2 seconds behind the BMW's time.
The Jaguar is refined enough, but is no smoother or quieter than the 3 Series. Still, at least the British saloon is quiet on the motorway.
Practicality
The 410-litre boot is quite a chunk smaller than both its rivals'; it takes 50 litres less than the Audi's and trails the BMW's by 70 litres. Despite the XE's similar footprint to the A4 and 320d, it's also more cramped in the rear of the cabin. It feels the smallest in the back when it comes to both head and legroom, while the front of the interior is also tighter.
It does feel cossetting, but despite improved storage – such as the wireless charging tray on our test car – the XE still doesn't feel as versatile inside as the BMW in particular.
Ownership
Jaguar's ninth-place finish in the makers' chart of our Driver Power 2019 survey meant it was the best performer of these three brands, ahead of Audi and BMW.
The safety kit is even better, though, because the five-star rated XE gets autonomous braking, lane- keep assist, auto high beam, traffic-sign recognition and cross-traffic alert. You can also add blind-spot monitoring for £450, plus Jag's clever ClearSight digital rear-view mirror for another £450.
Running costs
The Jaguar's fuel economy on test was 48.5mpg, which means an annual fuel bill of £1,485. It trailed the results of its competitors. The BMW managed 54.3mpg, which equates to an annual fuel bill of £1,326. However, it's worth remembering that this figure is for a rear-drive model; we still wouldn't expect much, if any, difference for an xDrive model, though. 
It was the A4 that was the efficiency champ in this test, however, because it managed to edge out its rivals and returned 55.5mpg, which means a fuel bill of £1,297 per annum. 
Testers' notes
"R-Dynamic spec is available on all XEs. The trim level determines the kit, while R-Dynamic adds a sportier look, with a bigger bodykit and wheels. The car's lights and bumpers have been subtly restyled."
BMW 3 Series
| | |
| --- | --- |
| Model: | BMW 320d xDrive M Sport  |
| Price: | £39,825 |
| Engine: | 2.0-litre 4cyl diesel, 187bhp  |
| 0-60mph: | 6.6 seconds |
| Test economy: | 54.3mpg/11.9mpl  |
| CO2: | 121g/km |
| Annual road tax: | £145 |
The 3 Series is our reigning compact exec champ, and in 320d xDrive M Sport form is a very tough rival for the two newcomers to face. It costs £39,825, but how competitive is it against its updated rivals?
Design & engineering
When this 3 Series hit the UK at the start of the year, one of the big advances was the car's all-new chassis. This is based on BMW's CLAR architecture, with packaging improvements over its predecessor that were immediately apparent when we tested it.
It's still a case of evolution for the engineering hard points, though. The body is slightly bigger and the car therefore a little roomier, while the engine developments focus on a twin-turbo version of BMW's 2.0-litre four-cylinder diesel unit.
There's one small compressor for better response, and a bigger turbo for power higher up the rev range. The 320d produces 187bhp and 400Nm of torque, with an eight-speed automatic gearbox driving all four wheels in xDrive trim to match its rivals.
This four-wheel-drive system is intelligent, though, so it only sends a good chunk of power to the front when it senses a loss of traction at the rear wheels. Otherwise it's a rear-biased set-up, as in the Jaguar, whereas the Audi is more lead by its front.
One point that's worth mentioning is the 3 Series' standard suspension. An adaptive set-up costs £2,200 as part of the M Sport Plus pack, but the 320d comes with what BMW calls 'lift-dependent dampers'. When the car is at its lightest the damping forces are reduced compared with when the 3 Series is full of occupants and luggage. When it's heavier, the damping is tautened up for more control. 
M Sport trim is equivalent to Audi's S line and Jaguar's R-Dynamic SE, so there's a similarly subtly enhanced sporty bodykit, while the list of standard equipment matches up as well. That means you get BMW's latest Live Cockpit Professional infotainment system, heated leather seats, parking sensors and a reversing camera, plus items such as a digital dash and phone connectivity.
The cabin quality splits its rivals. It's mostly good, but there are a few areas of nasty plastic.
Driving 
The way the 320d drives is evolutionary, which is no bad thing. Its steering isn't very communicative, but it's direct and a lovely weight, so with the level of grip the chassis generates, you can have genuine fun behind the wheel. The damper technology gives great body control, keeping the BMW composed through quick corners and direction changes.
There's balance, too, even in xDrive form. Our figures are for the rear-drive model, but even then performance is on par with its four-wheel-drive rivals. Adding xDrive should help, but don't expect much improvement over our 6.6-second 0-60mph time. Traction is already great, and while xDrive might improve this slightly, the extra weight will offset it. It won't affect in-gear figures, where the 320d was easily a match for the A4 and XE.  
Engine refinement is good, and the diesel only gets rattlier at higher revs. Even then, it's quieter than the A4 and XE's. It's helped by the gearbox, which is quicker and smoother to shift than the Jag's similar eight-speed unit, while changes are less pronounced than with the Audi's dual-clutch transmission as well. 
While the BMW is comfortable, the ride isn't totally composed. The damper tech works, but the 3 Series feels just a little choppy on bad roads. It's better if it's carrying a little more weight, though, when it settles down and smooths out. In contrast, the Audi never feels as composed, and while the Jag rides sweetly, the balance is skewed a little more towards handling.
Practicality 
The BMW's cabin was enlarged for this version, and there's noticeably more room inside. It feels just a little more spacious than the A4 and quite a bit roomier than the XE. Both these cars are facelifts, so they're stuck with the hard points of the architecture, which limits space.
There's less between them on boot capacity, though. The BMW offers 480 litres, which is more than enough room and slightly more than the 460-litre Audi, while the Jag is lacking, at 410 litres.
The simple and intuitive infotainment boosts usability, while storage is good, too. Cup-holders in front of the gearlever, a tray with a wireless charging plate in front of that, and a big central bin between the front seats mean there's plenty of storage space.
Ownership
BMW performed the worst of this trio in our Driver Power 2019 poll, finishing  25th in the makers' chart, which isn't great for a premium brand that prides itself on this image.
Safety is better, though, because the 320d features autonomous braking with collision warning, lane- departure alert, LED lights, parking sensors and a reversing camera as standard in M Sport trim. 
Our car also included the £1,250 Driving Assistant Professional package, which adds adaptive cruise, cross-traffic warning, lane-keep assist with side collision prevention and a semi-autonomous drive function that will keep you in your lane.
Running costs
The BMW's appeal is backed up by its stronger residual values. Our experts predict that the 320d xDrive M Sport will hold on to 45.4 per cent/£18,077 of its list price, so depreciation stands at £21,748. 
This compares with estimated residual values of 41.6 per cent/£16,402 and 38.6 per cent/£16,794 for the XE and A4. These will, therefore, depreciate by £23,073 and £26,771 respectively.
Testers' notes
"The 320d features active aero technology. Slats in the large grille close to reduce drag and improve the BMW's efficiency. The saloon's slippery shape means wind noise is kept low, too."
Verdict 
First place: BMW 3 Series 
Yet another win goes to the 3 Series. It doesn't ride with quite as much forgiveness as the XE, but in all other respects it's better dynamically; it handles and steers well, has more grip and the engine is punchier, while the gearbox is the best. It's also the most practical, the infotainment is strongest, and there's hardly anything between this trio for running costs. A few minor quality issues aside, the BMW is a great car.  
Second place: Jaguar XE
Updates here have enhanced comfort and quality, but not compromised how well the XE drives. The infotainment on offer is improved, too, and the Jag now feels more mature and hi-tech. The engine is a weak point compared with its rivals' units, but the XE handles well, has just enough performance and feels like a good step up in quality. The infotainment still holds it back compared with the BMW, though.
Third place: Audi A4 
While the new A4 is an improvement and the quality is superb, it doesn't quite reach the heights set by the BMW and the Jaguar. That's mainly because it's not as comfortable, and while the infotainment is an improvement in some ways (but a backward step in others), it's still not as good as the BMW's. This is also a pricier car, yet it'll lose more cash. The new A4 is a good car, then, but not a great one. 
Also consider…
Mercedes C-Class
Model: Mercedes C 220 d 4MATIC AMG LinePrice: £41,165Engine: 2.0-litre 4cyl, 191bhp 
The C-Class update last year added more tech to go with the already smart cabin. The 2.0-litre diesel is noisy, but performance is good - and so is practicality, thanks to the roomy cabin and 455-litre boot. There are some great lease deals, too.
Alfa Romeo Giulia
Model: Alfa Romeo Giulia 2.2 JTDM-2 SpecialePrice: £37,795Engine: 2.2-litre 4cyl, 187bhp
The slim Giulia range means just Speciale trim is available with Alfa's more powerful diesel unit that matches these cars. There's no four-wheel-drive option, hence the cheaper price, but you don't need it. The joy here is the Giulia's handling.
Figures
| | | | |
| --- | --- | --- | --- |
|   | BMW 320d xDrive M Sport Sport-Auto | Jaguar XE D180 AWD R-Dynamic SE | Audi A4 40 TDI quattro S line |
| On the road price/total as tested | £39,825/£39,825 | £39,475/£47,560 | £41,120/£43,565 |
| Residual value (after 3yrs/36,000) | £18,077/45.4% | £16,402/41.6% | £16,794/38.6% |
| Depreciation | £21,748 | £23,073 | £26,771 |
| Annual tax liability std/higher rate | £2,532/£5,064 | £2,722/£5,445 | £2,837/£5,675 |
| Annual fuel cost (12k/20k miles) | £1,326/£2,210 | £1,485/£2,475 | £1,297/£2,162 |
| Insurance group/quote/road tax cost | 31/£610/£145 | 28/£557/£145 | 30/£589/£465 |
| Servicing costs | £25pm (3 years) | TBC | £180/£345/£180 |
| Length/wheelbase | 4,709/2,851mm | 4,678/2,835mm | 4,762/2,820mm |
| Height/width | 1,445/1,827mm | 1,416/1,967mm | 1,431/1,847mm |
| Engine | 4cyl in-line/1,995cc | 4cyl in-line/1,999cc | 4cyl in-line/1,968cc |
| Peak power/revs  | 187/4,000 bhp/rpm | 178/4,000 bhp/rpm | 187/3,800 bhp/rpm |
| Peak torque/revs  | 400/1,750 Nm/rpm | 430/1,730 Nm/rpm | 400/1,750 Nm/rpm |
| Transmission  | 8-speed auto/4wd | 8-speed auto/4wd | 7-speed auto/4wd |
| Fuel tank capacity/spare wheel | 59 litres/run-flats | 56 litres/repair kit | 58 litres/repair kit |
| Boot capacity (seats up/down) | 480 litres | 410 litres | 460 litres |
| Kerbweight/payload/towing weight | 1,540/600/1,600kg | 1,610/640/1,800kg | 1,585/575/2,000kg |
| Turning circle | 12.0 metres | 11.2 metres | 11.6 metres |
| Basic warranty (miles)/recovery | 3yrs (60,000)/3yrs | 3yrs (unlimited)/3yrs | 3yrs (60,000)/3yrs |
| Driver Power manufacturer/dealer pos. | 25th/25th | 9th/12th | 16th/20th |
| NCAP: Adult/child/ped./assist/stars | N/A | 92/82/81/82/5 (2015) | 89/87/75/75/5 (2015) |
| 0-60/30-70mph | 6.6/6.2 secs | 8.4/8.4 secs | 6.8/6.8 secs |
| 30-50mph in 3rd/4th | 2.7/3.0 secs | 3.1/3.6 secs | 2.7/3.6 secs |
| 50-70mph in 5th/6th/7th/8th | 4.3/5.9/7.4/13.4 secs | 5.1/6.5/8.4/15.2 secs | 5.4/10.1/31.1 secs/N/A |
| Top speed/rpm at 70mph  | 145mph/1,600rpm | 132mph/1,600rpm | 146mph/1,500rpm |
| Braking 70-0/60-0/30-0mph  | 44.5/32.2/9.6m | 46.4/34.3/9.1m | 46.7/34.2/8.5m |
| Auto Express econ. (mpg/mpl)/range | 54.3/11.9/705 miles | 48.5/10.7/597 miles | 55.5/12.2/708 miles |
| WLTP combined mpg | 48.7-51.4mpg | 41.6-46.4mpg | 45.6mpg |
| WLTP combined mpl | 10.7-11.3mpl | 9.2-10.2mpl | 10.0 mpl |
| Actual/claimed CO2/tax bracket | 139/121g/km/32% | 156/138g/km/35% | 136/139g/km/35% |
| Airbags/Isofix/parking sensors/cam | Eight/yes/yes/yes | Six/yes/yes/yes | Six/yes/yes/yes |
| Auto box/lane-keep/blind spot/AEB  | Yes/yes/£1,250*/yes | Yes/yes/£450/yes | Y/£1,250*/£1,250*/y |
| Clim./cruise ctrl/leather/heated seats | Yes/yes/yes/yes | Yes/yes/yes/£170 | Yes/yes/£995/yes |
| Met paint/LEDs/keyless/pwr tailgate | £670/y/£990*/£990* | £600/yes/yes/£400 | £675/y/£1,395*/y |
| Nav/digi dash/DAB/connected apps | Yes/yes/yes/yes | Yes/yes/yes/yes | Yes/yes/yes/yes |
| Wireless charge/CarPlay/Android Auto | £350/yes/no | £150/yes/yes | No/yes/yes |