Audi TTS vs Alpine A110 vs Porsche 718 Cayman
The iconic Audi TT has been facelifted to keep it competitive. We test the flagship TTS against the Alpine A110 and Porsche 718 Cayman
The revisions to Audi's TT coupe are simple but effective. It's been an icon for the brand since it arrived in 1998, and changed perceptions of the firm with its tech and driving dynamics.
The third-generation model was the most advanced yet, and with this mid-life update Audi has tweaked the TT in key areas. Part of that coincides with some changes to the powertrain related to the new WLTP emissions testing procedure, but with more tech and subtly revised styling, the top-spec TTS is still facing off against its rivals with a renewed aggression and extra kit.
And since the TT was launched, a new competitor has joined the fray; the Alpine A110 in Pure trim is a back-to-basics model that puts driving fun at the forefront of the experience. But as you'll see, its price is closely matched to the Audi's, so which is the better sporting coupe for keen drivers?
There is a third alternative, too. Now that the 718 Cayman is the entry point to Porsche's sports car line-up, you can pick up a manual version for similar money. While it might not be quite as fast with this gearbox, it promises to involve you even more.
Audi TTS
| | |
| --- | --- |
| Model: | Audi TTS |
| Price:  | £44,565 |
| Engine:  | 2.0-litre 4cyl turbo, 302bhp  |
| 0-60mph:  | 4.1 seconds |
| Test economy:  | 32.5mpg/7.1mpl  |
| CO2:  | 161g/km   |
| Annual road tax:  | £450 |
The Audi TTS was always an impressive all-weather, affordable performance coupe, and this mid-life update won't have changed things. There are tweaks in areas to keep the car fresh, so let's find out what this £44,565 flagship is like. 
Design & engineering
The TT is still based on the VW Group's MQB platform, so it has a front-mounted engine paired with MacPherson struts. But the TTS has quattro four-wheel drive, which necessitates a multi-link set-up at the rear.
Its 2.0-litre turbocharged petrol engine now boasts a petrol particulate filter, which has affected the power output. This is actually down by 4bhp compared with the pre-facelift model, at 302bhp, but maximum torque has risen by 20Nm, to 400Nm overall. The TTS still features a seven-speed dual-clutch automatic transmission.
The chassis gets a bespoke sports suspension set-up, with Audi's adaptive magnetic dampers linked to the drive mode selector, so you can choose from Efficient, Comfort or Dynamic settings, or tailor the different elements to your taste in Individual.
When it launched, the third-generation TT's cabin was a showstopper, and it's every bit as impressive today. That's helped by an upgraded specification with the Technology Pack fitted as standard. This includes sat-nav and three years of connected services, as well as wireless charging.
It's all displayed on Audi's 12.3-inch Virtual Cockpit, because the TT doesn't get a centre screen; this is one of the key features that makes the cabin unique.
There have been minimal changes inside, so you still get diamond-stitched sports seats, although they place you a little too high and in a less natural-feeling position than its rivals. The red accents around the interior will split opinion, but they're a £295 option.
Otherwise, the high-quality cabin's build feels more on par with the Porsche than the lightweight Alpine. There's plenty of kit and tech for a £40,000-plus car, too, while you can add options if you want more. Our car featured close to £10,000 worth of extras.
Driving
The TT is a known quantity when it comes to performance on the road. The changes to the engine's calibration haven't resulted in a dent to its dynamism, though, because the S sprinted from 0-60mph in 4.1 seconds. Traction off the line is great, thanks to the four-wheel drive, launch control and dual-clutch box, while the shifts are rapid enough, albeit with a slurred edge to just smooth out any aggressive clunks.
Partnership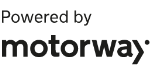 Need to sell your car?
Find your best offer from over 5,000+ dealers. It's that easy.
In Dynamic mode, the engine sounds different to before, with a more melodious note in the mid-range that is closer to that of the five-cylinder TT RS than a flatter-sounding four-cylinder. At higher revs the augmented noise is not so nice, though.
There is certainly no complaint over the model's performance. The TTS split the lighter Alpine and manual Porsche in our in-gear tests and is ruthlessly rapid and efficient in the way it delivers its surge. But it's hard to love, and that stems from the chassis.
In Dynamic mode the adaptive dampers are too firm, especially on our car's 20-inch wheels. It means you pogo up and down in the seat quite noticeably, while it also affects the car's balance and stability on a torn road. It's better in Comfort mode, but the feeling is still there and only muted slightly by the softer set-up.
The steering has a similar lack of engagement, too. It's light in default mode and feels artificial compared with its competitors here, which both boast among the best steering systems currently on sale.
As a result, the TTS is more of an all-weather point-and-squirt machine. Lean on the torque and traction, entering a corner slightly slower to exit it all that much faster, and it covers ground at a similar pace to its rivals. But the nuanced ways its competitors draw you in makes them better drivers' cars for similar money, which is what they're about.
Practicality
These coupes also have to be usable every day, and the Audi is about the best choice in this regard because, unlike the A110 or 718, it offers a pair of small rear seats. These are only really for children, but give more flexibility for a young family – or, if your luggage overspills the 305-litre boot, you can fold the seatbacks down to reveal a larger storage area to boost practicality.
The TT's visibility is poorer than its rivals' and the driving position less natural. The Porsche is the best of this trio on both counts. Four-wheel drive will bring benefits in bad weather, though.
Ownership
While the updated TT amounts to little more than a facelift, boasting similar engineering and technology, it should be as reliable as any other Audi model.
For a premium brand, 18th place out of 26 in the makers' chart of our Driver Power 2018 satisfaction poll wasn't the best result, but neither of Audi's low-volume rivals in this test was ranked. Safety is okay, with the TTS getting lane assist as standard. Blind spot monitoring costs £595.
Running costs
Our experts predict the Audi will retain 50.4 per cent of its list price. Ordinarily this would be a very high value, but it trails here. The A110 is expected to keep 63.9 per cent, which means it will lose £16,928 over three years or 36,000 miles, and be worth £29,977. This compares with 58.2 per cent for the Porsche and depreciation of £18,784. It will therefore be worth £26,175.
Although the TTS is the cheapest car, it's still set to lose more, at £22,113, so it will only be worth £22,452 after the same time, according to our experts.
Testers' notes: "While the quattro AWD is reassuring, the TT doesn't have its rivals' deft balance. It feels more like a blunt instrument to bludgeon the road with, rather than a sharp one to pick it apart, like the A110 and 718." 
Alpine A110
| | |
| --- | --- |
| Model: | Alpine A110 Pure |
| Price:  | £46,905 |
| Engine:  | 1.8-litre 4cyl turbo, 248bhp  |
| 0-60mph:  | 4.7 seconds |
| Test economy:  | 33.6mpg/7.4mpl  |
| CO2:  | 144g/km |
| Annual road tax:  | £450 |
The Alpine A110 arrived to great fanfare last year and in more expensive Premiere Edition trim just lost out to the 718 Cayman S. This cheaper, more pared-back £46,905 Pure rivals the standard 718 Cayman for price, so can it reverse the result of our previous test?
Design & engineering
We love the Alpine's refreshingly individual approach. Instead of opting for lots of power in a heavier chassis, the A110 makes do with a relatively modest 248bhp from its 1.8-litre four-cylinder turbocharged engine, which is linked to a seven-speed dual-clutch automatic gearbox.
But the lightweight, bespoke aluminium chassis means the A110 weighs only 1,098kg – that's 307kg lighter than the TT and 237kg less than the Cayman – and that makes for a strong power-to-weight ratio.
It has double-wishbone suspension all round, like some supercars, so it's sophisticated, while that light kerbweight is the driver for the whole package. It means the springing and therefore the damping don't have to be overly stiff to control the body.
The compact dimensions bring big benefits, too, making the mid-engined coupe easy to place and inspiring confidence on narrow roads.
This Pure model is meant to come on 17-inch wheels, but our car was actually specified with larger 18-inch alloys that were necessary to fit over the bigger £936 performance brakes. While we'd have liked to try the car on the standard wheels, it's still a sweet package. There are adjustable driving modes, like its rivals, but these only alter throttle response and gearbox settings; the dampers are passive.
Alpine has tried to keep weight down and it's fair to say cabin quality and build aren't quite in the same league as its rivals', although they're sufficient, with some nice metal detailing and figure-hugging leather sports seats that put you at the heart of the action.
Infotainment comprises a seven-inch screen with sat-nav. You get climate control, Bluetooth, DAB and cruise control, but while a reversing camera and parking sensors are options, they aren't needed.
It's worth mentioning the Alpine's styling. The TT features minor design updates, but the A110 apes its sixties cousin and is a faithful, modern interpretation of that car. Styling is subjective, but we think this is a well-executed contemporary design boasting lots of character in a class where that should be praised.
Driving
The A110's lightweight approach runs through every area of the car, and it's most noticeable (and all the better for it, too) in the chassis. The Alpine has such a delicate touch on the road, seeming to skip over bumps rather than trying to bully them into submission, as with the Audi.
It's because the chassis has compliance, and this soft side means there is some roll. But it gives the driver some feedback on where the limit is and the car's balance. It seems to have a symbiotic relationship with the road in most cases, reacting to the tarmac harmoniously. Only occasionally does it come unstuck and feel hurried in its reaction to inputs.
The steering is sweet as well. It's fast but not so that the A110 feels nervous. It doesn't chatter away to you all the time, but it's more communicative than the Audi's. The powertrain isn't as much of a highlight, though, but that's only because the chassis sets the bar so high. Mounted behind your head, the 1.8-litre turbo engine has a gargly induction note and good low-down punch. There's a little lag, but once on boost the motor revs hard to its limiter.
The transmission shifts quickly enough with a flatulent tone from the exhaust, although it sometimes holds on to revs when you lift off after an upshift. Downshifts feel a little laboured, too.
Still, it was good enough to hurl the A110 from 0-60mph in 4.7 seconds, thanks to launch control.That's 0.6 seconds slower than the Audi, but just under a second quicker than the Porsche. Its in-gear times were stellar because the 320Nm of torque doesn't have to lug a heavy body around. 
Practicality
This is where the A110 falls down. There are front and rear boots, as in the 718; the back one is most practical, at 100 litres, although the opening is very small, while the 96-litre front load bay is wide but shallow, so it won't even take a suitcase.
Storage inside is restricted, too, so our car's bag on the bulkhead as part of the £468 storage pack was useful, but it's extremely pricey.
Rear visibility is poor through that small window, although the view forward is great. Other minor gripes include the driving position, which feels quite far back in the cabin and a little too reclined relative to the steering wheel. However, you can manually adjust the position of the seat with tools.
Ownership
As a small brand, Alpine didn't rank in our Driver Power 2018 survey. However, because much of the tech inside is borrowed from Renault, it's mostly intuitive. This mainstream French firm finished 24th out of 26 manufacturers.
Safety kit comprises two airbags and not much else. There aren't any upgrades available on Pure trim. This is one of the sacrifices you have to make in order to get the great driving dynamics. 
Running costs
Less weight means lower CO2. The A110 emits only 144g/km, which puts it in the 29 per cent BiK bracket; that's four per cent less than the TTS and eight ahead of the Cayman. It means the Alpine will cost higher-rate earners just £5,411 a year to run as a company car, compared with £5,848 for the Audi and £6,523 with the Porsche. 
Testers' notes: "The £1,380 sports exhaust's note is toned down in Comfort mode. It's fruitier in Sport or Track, with a gruffer sound under acceleration and some obviously orchestrated pops when shifting down or lifting off."
Porsche 718 Cayman
| | |
| --- | --- |
| Model: | Porsche 718 Cayman |
| Price:  | £44,959 |
| Engine:  | 2.0-litre flat-four turbo, 296bhp  |
| 0-60mph:  | 5.6 seconds |
| Test economy:  | 31.8mpg/7.0mpl  |
| CO2:  | 186g/km |
| Annual road tax:  | £450 |
For years the Cayman has had things its own way in this sector, but new and refreshed rivals like its two competitors here have brought things closer. Now that the 718 Cayman is the entry point into Porsche's sports car range – it used to be the Boxster – the German coupe has got some tough opponents, so can it continue its winning ways?
Design & engineering
The Porsche 718 Cayman offers something neither of its rivals in this test can: a manual gearbox. This six-speed entry-level Cayman costs £44,959, so is on par with the TT S for price and undercuts the Alpine by around £2,000. Of course, you can also spec a seven-speed PDK model, which levels the playing field a little more with the A110, at £46,959.
However, when manual transmissions are this good they're worth savouring. Besides, these cars are all about driving enjoyment and this element of the 718's repertoire adds another addictive layer to the driving experience.
Like the Alpine, the Porsche is mid-engined and sends drive to the rear. It uses a 2.0-litre flat-four turbo engine that makes 296bhp and 380Nm.
It has multi-link-style suspension at the front and rear, and while the chassis is made mostly of steel it's actually closer in concept and layout to the Alpine's predominantly aluminium set-up. Unlike the TT's MQB underpinnings, the Porsche's platform is limited to the Cayman and Boxster roadster.
Our car was fitted with the £926 Porsche Torque Vectoring option that adds a limited-slip differential to boost traction and agility. Other extras included a £1,592 sports exhaust, adaptive dampers at £1,010 and heated seats, which cost an additional £294.
While these options look pricey, you might need to add a few because there's only a basic level of kit fitted as standard, which includes sat-nav, Apple CarPlay and climate control. Rear parking sensors are extra, at £362, while cruise control costs £228.
Quality is strong, though; in fact, the materials are plusher than the Audi's, while the build is just as solid, but the Porsche's driving position and cabin ergonomics are also the best of this trio.
Driving
There's no getting away from the Cayman's move to flat-four turbo power. It's not the nicest engine, but it is still incredibly effective, smoothly revving with real punch, as showed by the Cayman's 3.1-second time to accelerate from 30 to 70mph through the gears – and remember this is a manual, not a dual-clutch, so shifts take longer.
They're something to savour, though, because the six-speed transmission has a delightfully precise mechanical shift and the extra interaction it gives helps to offset that droney motor.
With one fewer ratio than its competitors, the gearing is long, which is why the 718 trailed in our in-gear assessments. It wasn't by much, however, and once the engine is into its stride there's a broad spread of power to match its rivals'.
But the Porsche puts clear ground between itself and the TT in corners. The 718's steering is a lovely weight and works perfectly with the chassis – and at least the engine's extra torque allows better access to the car's delicious balance.
There's so much grip available – more than with the Alpine – that the 718 feels a little more serious as a result. That's not a negative, just a difference in personality between the two models.
The damping is as brilliant as the A110's. Normal mode is best for B-roads, with some compliance and extra travel allowed to soak up sizeable ruts well even on 20-inch wheels. Sport mode tautens things up and is maybe a little too much in some situations, but in either setting the Cayman's focus is resolute. It's a great driver's car that balances performance and engagement with comfort and usability. 
Practicality
You get some tyre roar from those large wheels, but it's no worse than in the TT, and although the 718 is only a two-seater it's actually surprisingly usable, with 425 litres of luggage space split between two areas – 150 litres in the nose and 275 litres at the rear.
Storage is okay and visibility is good as well. It's easy to manoeuvre and you don't have to make compromises to use the 718 Cayman every day. We'd like a little more kit as standard, though.
Ownership
Safety equipment is more limited, too, because you get six airbags and that's about it. Bi-xenon headlights are fitted as standard, but you can add adaptive LED units for £1,397. You can also specify adaptive cruise control for £1,094, which includes collision warning and autonomous emergency braking.
You might want to add parking sensors given it's a low-slung sports car, but visibility is actually good. Rear sensors are £362, or it's £1,086 for them all round plus a reversing camera. Euro NCAP hasn't crash- tested the Cayman or the Alpine, but the TT received four stars when it was originally evaluated in 2015.
Running costs
The 718 was actually the least efficient car on test, but even its result of 31.8mpg was impressive. It means you'll spend £2,069 on petrol over an annual average of 12,000 miles; that's just £45 more than it'll cost to fuel the TT, which returned 32.5mpg.
But the Alpine again showed why a lower weight can be a benefit; it managed 33.6mpg, which equates to annual fuel bills of £1,958. Expect that cost to rise the more you explore the performance, though.
Testers' notes: "Traction and grip is so strong you have to work hard to unstick it, but they don't come at the expense of subtle adjustability through the throttle, steering and brakes, which still makes the Cayman desirable."
Verdict
First place: Alpine A110
In Pure trim the A110 is fabulous. Everything stems from its light weight, including efficiency and low running costs. Despite its modest power output, performance is great and the gearbox isn't a hindrance, despite it being the weakest point. This car isn't that practical, but the chassis is so sweet and the set-up so totally rewarding that it just edges ahead here, despite flaws in other areas. It nails what a small sports car should offer. 
Second place: Porsche 718 Cayman
The 718 was so close to beating the A110 again, not least thanks to its brilliant manual gearbox and incredibly capable chassis. The engineering has true depth that's felt through the steering and damping, but it's the engine that still grates, even if the rest of the package is dynamically brilliant. Items such as the infotainment are also showing their age, but make no mistake, this standard 718 Cayman is still a fantastic sports car.
Third place: Audi TTS
Updates to the TT S aren't extensive enough to elevate it from third place against incredibly tough competition. There's no denying its accessible, storming all-weather performance, while the tech, cabin and efficiency are all strong, too. With two small back seats, it's also the most practical model. But these cars are about thrills and involvement, and the TT doesn't deliver the highs of its extremely talented rivals here. 
Is it worth waiting for this model? 
Toyota Supra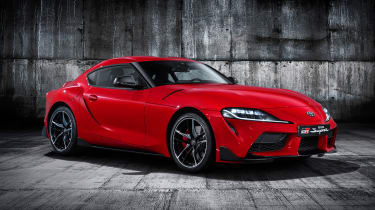 Due: Late 2019Price: £52,695Engine: 3.0-litre 6cyl, 335bhp
It might be pricier, but the Toyota Supra promises huge performance from its straight six (0-62mph in 4.3 seconds) and a driving experience with poise and balance that should rival our test trio. It'll be usable, too.
Figures
| | | | |
| --- | --- | --- | --- |
|   | Alpine A110 Pure | Porsche 718 Cayman | Audi TTS |
| On the road price/total as tested | £46,905/£53,553 | £44,959/£51,255 | £44,565/£53,245 |
| Residual value (after 3yrs/36,000) | £9,977/63.9% | £26,175/58.2% | £22,452/50.4% |
| Depreciation | £16,928 | £18,784 | £22,113 |
| Annual tax liability std/higher rate | £2,705/£5,411 | £3,261/£6,523 | £2,924/£5,848 |
| Annual fuel cost (12k/20k miles) | £1,958/£3,263 | £2,069/£3,448 | £2,024/£3,374 |
| Ins. group/quote/VED | 44/£775/£450 | 42/£732/£450 | 42/£609/£450 |
| Cost of 1st/2nd/3rd service | N/A | £495/£630/£495 (est.) | £468 (2 services) |
|   |   |   |   |
| Length/wheelbase | 4,180/2,420mm | 4,379/2,475mm | 4,199/2,505mm |
| Height/width | 1,252/1,798mm | 1,295/1,801mm | 1,366/1,832mm |
| Engine | 4cyl in-line/1,798cc | Flat-four/1,988cc | 4cyl in-line/1,984cc |
| Peak power/revs  | 248/6,000 bhp/rpm | 296/6,500 bhp/rpm | 302/5,400 bhp/rpm |
| Peak torque/revs  | 320/2,000 Nm/rpm | 380/2,150 Nm/rpm | 400/2,000 Nm/rpm |
| Transmission  | 7-spd DCT/rwd | 6-spd man/rwd | 7-spd DCT/4wd |
| Fuel tank capacity/spare wheel | 45 litres/repair kit | 54 litres/repair kit | 55 litres/repair kit |
| Boot capacity (front/rear) | 96/100 litres | 150/275 litres | N/A/305 litres |
| Kerbweight/payload | 1,098/267kg | 1,335/320kg | 1,405/410kg |
| Turning circle | 11.7 metres | 11.0 metres | 11.0 metres |
| Basic warranty (miles)/recovery | 3yrs (60,000)/3yrs | 3yrs (unlimited)/3yrs | 3yrs (60,000)/3yrs |
| Driver Power manufacturer/dealer pos. | N/A | N/A | 18th/22nd |
| NCAP: Adult/child/ped./assist/stars | N/A | N/A | 81/68/82/64/4 (2015) |
|   |   |   |   |
| 0-60/30-70mph | 4.7/3.8 secs | 5.6/3.1 secs | 4.1/3.6 secs |
| 30-50mph in 3rd/4th | 2.0/2.6 secs | 2.8/3.9 secs | 2.2/3.2 secs |
| 50-70mph in 5th/6th/7th | 3.5/4.4/5.8 secs | 3.9/4.9 secs/N/A | 4.2/5.4/9.8 secs |
| Top speed/rpm at 70mph  | 155mph/2,400rpm | 170mph/2,600rpm | 155mph/2,000rpm |
| Braking 70-0/60-0/30-0mph  | 42.7/31.7/8.1m | 46.8/33.1/9.7m | 43.5/32.4/8.1m |
| Noise outside/idle/30/70mph | 76/52/63/76dB | 69/53/68/76dB | 76/49/70/79dB |
| Auto Express econ. (mpg/mpl)/range | 33.6/7.4/333 miles | 31.8/7.0/378 miles | 32.5/7.1/393 miles |
| WLTP fuel consumption (med) | 44.1mpg/9.7mpl | 32.8mpg/7.2mpl | 35.3mpg/7.8mpl |
| Actual/claimed CO2/tax bracket | 194/144g/km/29% | 205/186g/km/37% | 201/161g/km/33% |
|   |   |   |   |
| Airbags/Isofix/park sensors/camera | Two/n/£384/£1,140* | Two/£126/£362/£1,086* | Six/yes/yes/£550 |
| Auto box/lane keep/blind spot/AEB | Yes/no/no/no | £2,000/n/£413/£1,094 | Yes/no/yes/no |
| Clim/cruise ctrl/leather/heated seats | Yes/yes/yes/no | Yes/£228/yes/£294 | Yes/yes/yes/yes |
| Met paint/LEDs/keyless/pwr tailgate | £1,656/no/yes/no | £581/£1,397/£497/no | £575/yes/no/no |
| Nav/digi dash/DAB/connected apps | Yes/yes/yes/yes | Yes/no/yes/yes | Yes/yes/yes/yes |
| Wireless charge/CarPlay/Android Auto | No/yes/yes | No/yes/no | Yes/£400*/£400* |