Bentley EXP 10 Speed 6: taking on the world
We follow Bentley's new sports car across the globe as the British brand builds a case for putting it into production
Bentley stole the limelight at March's Geneva Motor Show when it took the wraps off its stunning sports car concept, the EXP 10 Speed 6. No concept car is ever displayed without intent, and bosses at the company have made it clear they want to build a small, sleek sports car.
• Bentley EXP 10 Speed 6 hybrid supercar concept revealed
But before big bucks are spent on development, the car has to tour the globe so Bentley can establish if a business case exists after showing it off to potential customers and dealers. Auto Express followed the most beautiful Bentley for a generation as it went east and west, gauging reaction and speaking to the team behind the car.
Bentley EXP 10 Speed 6 on the motor show circuit
Just a few weeks after the concept's unveiling in Geneva, the automotive world turned to New York for its annual motor show and those in the Big Apple got the chance to ogle the latest metal. Yet even though the US is Bentley's biggest market, it chose not to display its wares at the New York Motor Show, instead allowing dealers and potential owners (plus us) a chance to get up close to the EXP 10 Speed 6 at a private party in the city's Soho area.
• Best concept cars at the 2015 Geneva Motor Show
It's there that we caught up with Bentley's design team headed by Luc Donckerwolke and where head of exterior design, Sangyup Lee, explained how work on the car began. "It first started two years ago – a long time for a concept – in a kind of skunkworks in Crewe," he said.
"We had an idea from Luc for a sports car aimed at a younger generation. We wanted Bentley to be a dream car, a poster car. I think it really started when a Ferrari owner told Luc that he was too young for a Bentley!"
• Bentley Bentayga: everything you need to know
Donckerwolke is clearly proud of Bentley's latest creation, on the inside as well as the outside, and told us: "We know what Bentley is and what it can be. This is a pure sports car, a beauty – it's the perfect blend of softness and hardness, especially with the details inside. When you open the door you open it to another world." And he's right. Innovative features such as the quilted wood prove why it's taken two years to get this concept ready to meet the world. 
Among the glitterati at the event was John, who described himself as a New York entrepreneur with a love of Bentleys. "I've got a Continental and I'm going to get the SUV," he told us. "And I've got to have one of these – it looks stunning. I'll put my money down now and I don't want them to change a single thing."
Bentley EXP 10 Speed 6: a working concept
No sooner had the lights gone out in New York than the EXP 10 Speed 6 was loaded up and shipped to China – currently Bentley's second biggest market – where we caught up with the car and company CEO Wolfgang Dürheimer at the Shanghai Motor Show.
Partnership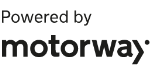 Need to sell your car?
Find your best offer from over 5,000+ dealers. It's that easy.
"To make a good show car in the execution of the EXP 10 Speed 6 you need at least six months – this one took a little longer," Dürheimer told us. "Sometimes you have show cars that are just standstill projects – this one has it all, even an engine. It actually drives!"
Next steps for the stunning Bentley concept
So what's planned for the concept in the coming few months? "In Geneva it scored 10 out of 10; people were blown away and our dealers went crazy," said Dürheimer. 
"The car is here to test the potential and to get feedback from media, dealers and potential customers. After we have the data from the market research we do an internal study: What's the price level the car could be positioned at? How much would it cost us to make it reality? And then we make the internal proposal – if we see a chance to do it we put the figures together, travel to Wolfsburg [to the main VW Group board] and say 'this is it!'" 
Dürheimer is clear that he wants to see the EXP 10 Speed 6 come to market and that it'll complement the Bentley model range. "I'm positive – I want to have the car. I think it would be the perfect line-up to have the Continental and Flying Spur, as they are now, the backbone of the company. Then we have the SUV, which will open up a bright future for us in terms of growth. And then as a counterpart a two-seater sports car with a stunning look and revolutionary technology. If we do it, it will be a plug-in hybrid."
• Auto Express Design Award 2015
Back in Europe, the EXP 10 Speed 6 confirmed its potential with another honour, winning the Design Award for Concept Cars & Prototypes at the prestigious Concorso d'Eleganza Villa D'Este in Italy last month. It's also a contender in the annual Auto Express Design Award, which you can vote for here.
While the reaction to Bentley's previous concept car which previewed the Bentayga, the EXP 9 F, had designers heading back to the drawing board, the feedback on the EXP 10 Speed 6 has been universally positive. And with Bentley's bosses keen to make it happen, we think the factory in Crewe may be very busy over the next few years.
What do you think of the Bentley EXP 10 Speed 6? Would you like to see it go into production? Let us know in the comments!