Best concept cars at the 2015 Geneva Motor Show
Our round-up of the top concept cars to wow the crowds at this year's Geneva Motor Show
It wouldn't be a proper motor show without an array of tantalising concept cars - and the Geneva Motor Show 2015 didn't disappoint. The manufaturers were eager to show off their big ideas for the future of motoring, with some being close to production and some much further off.
We've put together a handly list of the most significant ones for you here, so read on below to see our hottest picks - or click through the gallery to see the cars in more detail.
Nissan Sway
If this is the Nissan Micra of the future, then count us in. The often overlooked and rather vanilla hatchback seems to have taken on a whole new image at the Geneva Motor Show. Although purely a concept for now, the Sway does preview a new design direction for the Japanese manufacturer.
SEAT 20V20
A SEAT SUV has been in the pipeline for quite some time now, and at Geneva we were granted out first glimpse at how an Audi Q5 rival could look. As sharp and angular as any other model in SEAT's product portfolio, the yet-to-be-named SUV should give the Qashqai a headache when it arrives.
VW Sport Coupe Concept GTE
It may not share a name with the Passat, but the VW Sport Coupe Concept is a clear nod towards a replacement for the current Passat-based CC. A sleek coupe silhouette is paired with a 295bhp petrol engine and two electric motors generating a further 168bhp.
Audi Prologue Avant
A glimpse at how Audi's future estate models could looks, the Prologue Avant concept is a sign that Audi will focus more on design-led models than before. The more rakish appearance of the concept means future Audi estates could be more of a rival for the swooping Mercedes Shooting Brake models.
Lexus LF-SA
Lexus is downsizing, and the new LF-SA concept proved that at Geneva. A potential rival for the likes of the MINI Cooper and Audi A1, this compact premium package features many of Lexus' trademark design cues. The Japanese firm also has a history of transferring the bold design of concepts into production – look at the NX, for example.
Infiniti QX30
Although badged as a concept, the QX30 is really a thinly-veiled production car. It will arrive later this year with the dimensions and proportions from the concept fully intact. It's based on the regular Infiniti Q30, with both set to be built at Nissan's production plant in Sunderland.
Kia Sportspace
Like Audi, Kia is looking to get in on the stylish estate action with the Sportspace concept. It hints at what an estate version of the next-generation Optima could look like.
Aston Martin DBX
Genuine shocks at a motor show these days are few and far between, but Aston Martin almost left us lost for words with the DBX concept at Geneva. Not only is it the British brand's vision for a future SUV - it's also fully electric and has four-wheel drive. Aston CEO Andy Palmer admitted that if the brand is to remain competitive it has to become more accessible to new buyers.
Bentley EXP 10 Speed 6
A vision of a new two-door, two seat GT car, the Bentley EXP 10 Speed 6 will becomes the fifth separate model in the range if it's given the green light.
More Geneva Motor Show 2015 round-up stories
• Best cars at Geneva Motor Show 2015• Geneva 2015: the cars you might have missed
Partnership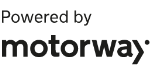 Need to sell your car?
Find your best offer from over 5,000+ dealers. It's that easy.