The best cars at the 2015 Geneva Motor Show
The Auto Express team pick their highlights from the 2015 Geneva Motor Show
The Geneva Motor Show always throws up some fantastic new cars but the 2015 instalment has been one of the best ever. The cavalcade of sparkling metal threatened to leave us slack-jawed in wonder, but we soon pulled ourselves together and got on with the crucial task of telling you all about the stunning production cars and concepts unveiled at the show.
• Full Geneva Motor Show 2015 news round-up
Now, with the press day dust starting to settle, we've taken stock and picked our star cars from Geneva 2015. These are the new production and concept car launches that really made an impact on the show stands for various reasons. Many represent our first look at crucial new production cars, others point to design and technology innovations that we'll see on new cars in the future - and some are just drop-dead gorgeous.
Scroll down the page or click through the gallery for the new models that really stood out for us and an explanation of why they did.
Aston Martin DBX concept
By James Batchelor
An Aston Martin crossover is enough to make Aston fans spit blood, and while I thought that would include me, I have to say I was drawn to it. Aston last showed off a crossover concept in the form of the Lagonda a few years ago, and as the famous name has made its way onto a luxurious saloon, it would seem Aston has had a change of heart when it comes to crossovers.
This Aston Martin DBX is a seriously good looking car that has more than a passing resemblance to an old Vanquish from the front and a new one from the rear. The off-road stance and electric powertrain hint at a more daring brand: it would have been impossible to imagine both this concept and the Vulcan track car ten years ago. While some Aston fans may shriek, Aston Martin has to diversify if it to survive – and this could be one many cars that stretch our view of the brand.
Bentley EXP 10 Speed 6
By Jack Rix
Unlike the opinion-splitting EXP 9 SUV concept, it was impossible not to be seduced by the gorgeous EXP 10 Speed 6. Admittedly a two-seater sports car is less challenging than a two and a half tonne SUV, but the way Bentley distilled its current values (and added a few new ones) into this concept was wondrous to behold.
Sure, there are elements of Aston DB9 and F-Type coupe in the bulging haunches, and teardrop-shaper glass area, but that's fine by us – it's just another example of a British company doing what we do best in this county, and that's producing some of the most jaw-dropping performance cars on the planet. Will they make it? If the economy holds up, you can be sure of it.
Ferrari 488 GTB
By Richard Ingram
There were plenty of cars I was excited to see at this year's Geneva Motor Show – from the bonkers Civic Type R, to the new SEAT SUV. But none compared to news of a new Ferrari – and the 488 GTB didn't disappoint.
While in the metal it's instantly recognisable as an evolution of the outgoing 458, the clever aerodynamics, bold front end and sharp creases all breathe life into the Italian supercar. Only time will tell whether the turbocharged V8 is as entertaining as the old naturally-aspirated unit, but I for one can't wait to find out.
Hyundai Tucson
By Chris Ebbs
Partnership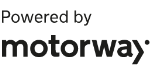 Need to sell your car?
Find your best offer from over 5,000+ dealers. It's that easy.
You can't go to a Motor Show these days without a raft of new SUVs and crossovers taking centre-stage, and I think that Hyundai had one of the most stylish on show at Geneva. Not only does the Tucson look great on the outside, but the interior also feels like a big upgrade over previous efforts.
The decision to change the name back from ix35 is a brave one, too, and I can't imagine many manufacturers would be keen to do such a thing. But I think it definitely helps Hyundai define its SUV offering, along with the Santa Fe, with the new identity above its standard 'i' range of cars.
Porsche Cayman GT4
By Sean Carson
It's a case of choosing how big a wing you want on your Porsche at Geneva 2015, and while the GT3 RS that will undoubtedly be a mind-blowing track day weapon, it's the Cayman GT4 that stole the show for me.
This is possibly the perfect sports car for the UK. It's (relatively) narrow, and with 380bhp from its 3.8-litre flat-six, it certainly won't want for punch. Borrowing suspension components from the regular GT3 and available with a manual gearbox only, it promises to put the driver at the heart of the action. Even the styling add-ons are well-judged. I can't wait to get behind the wheel.
Ford Focus RS
By Jonathan Burn
Fast Ford's are back and the Blue Oval rolled out the big guns at Geneva. The new Focus RS forms part of the brand's plan to introduce 12 global performance models by the end of the decade, and the latest iteration of the RS is the most technically advanced there has ever been.
Packing upwards of 320bhp from a 2.3-litre four-cylinder EcoBoost engine, the Focus RS now employs four-wheel drive for the first time as well as featuring a 'launch control' and 'drift' function. Best of all, Ford is aiming to bring the RS to the UK for less than £30,000 and you'll struggle to find as much bang for your buck.
Skoda Superb
By Stuart Milne
My show star isn't the fastest, sexiest or bristling with next-generation technology. But it is a car that appears set to improve on its predecessors in every conceivable way. The third-generation of Skoda Superb swaps its ugly, heavy and expensive twin bootlid arrangement for a traditional tailgate, and the interior quality has once again leapt to rival cars costing far more.
Yet it's the acres of cabin space that most impresses. A rear passenger hopping between any long-wheelbase luxury car and the Superb won't feel hard done by in any way. The exterior styling – arguably the current car's weakest suit – has been transformed into a sharp, elegant shape. And the price for all this? As little as £18,600. Bargain.
SEAT 20V20
By Steve Fowler
SEAT's changing, as boss Jurgen Stackmann told me, from a company with the Ibiza at its heart to one with the Leon at its heart. But it was a SEAT SUV that stole the show for me, previewing the brand's SUV future.
The 20V20 hints at a model that'll go on sale in, yes you guessed it, 2020, but before then we'll see two other SEAT SUVs, the first of which arrives next year. And the 20V20 provides plenty of clues to that, too. 
The sharp creases down the side measure at just 1.1mm in diameter, giving the car a really precise, athletic look. Yet there's a nod to practicality with a big boot and low opening, too - which proves that this car is bound for production in a form not too far away from the concept.
There's also a strong element of fun with the Seat Personal Device -'inspired by Tony Stark's electromagnetic heart I'm the Iron Man movies. Nice to see SEAT still knows how to enjoy itself.
Mercedes-Maybach S600 Pullman
By Graham Hope
If there was a theme at this year's show, it was probably excess, with supercars and hot hatches aplenty. But for me, nothing said excess more than the wildy ostentatious Mercedes-Maybach S600 Pullman.
I'd hestitate to say it was my favourite car at the show. But it certainly commanded attention. The 6.5-metre monster is designed for the business super-elite and developing-world dictators, but I felt right at home in the ludicrously spacious and luxurious rear – until Mercedes security told me my feet should stay on the carpet and not touch the bottom of the seats. That was a jolt back to reality.
And why wouldn't I feel comfortable? With massaging recliners, a heated armrest, a dining table and even champagne flutes, I could quite easily have retired for the night there after a hectic press day.
My driver would be pretty satisfied, too, with a twin-turbo 6.0-litre V12 engine. Put simply, few cars at Geneva fitted their brief quite so adroitly as the Pullman. It wasn't everyone's cup of tea, but it was everything you expected it to be, and more.
More Geneva Motor Show 2015 round-up stories 
• Geneva 2015: the cars you might have missed• Best concept cars at Geneva 2015