New Bentley Flying Spur 2020 review
New flagship Bentley Flying Spur saloon offers opulence and ability in equal measure
Find your Bentley Flying Spur
Offers from our trusted partners on this car and its predecessors...
Or are you looking to sell your car?
Advertisement
Verdict
The new Flying Spur is a world-class flagship, balancing performance, luxury and style in equal measure. The way it drives and handles is quite astonishing for such a large car, while the opulence of the cabin and attention to detail show Bentley at its best. There's very little to fault and a whole lot to love with the new Flying Spur.
With Bentley retiring the Mulsanne, the mantle of carrying the brand's flagship status falls to the new Flying Spur. First launched 15 years ago, it was largely seen as a stretched and more practical version of the Continental coupé. And not a particularly pretty one at that.
But how things change; the third-generation Flying Spur is perhaps the most elegant-looking Bentley in the current line-up, and worth every bit of its £168,000 price tag.
Key to its suave appearance are its new proportions. Bentley has added 130mm to the Flying Spur's wheelbase – now 3,194mm – pushing the front and rear axles as far apart as possible to give a more athletic look. It has certainly worked.
This has been achieved by moving the Flying Spur on to the Volkswagen Group's MSB platform, which underpins a range of high-end models such as the Porsche Panamera and Bentley's own Continental GT.
Given the Flying Spur's position at the top of Bentley's range, the only engine offered currently is its mighty 6.0-litre W12. The hand-built motor develops a whopping 626bhp and 900Nm of torque – enough, says Bentley, for a 0-62mph time of 3.7 seconds and a top speed of 207mph.
Despite the numbers, the first thing that grabs your attention once on the move is not the performance, but the sheer tranquility and refinement of the Flying Spur. The huge 6.0-litre W12 settles to a delicate burble once up to temperature and remains a distant hum as you pull away from rest.
From 30-40mph the engine is almost inaudible. This is partly down to the clever cylinder-deactivation tech that allows the engine to run on six cylinders under light throttle loads. However, that doesn't mean it's going to be more efficient, because the Flying Spur never breached 20mpg during our test. At least a 90-litre fuel tank should ensure lengthy trips between fill-ups.
At almost 2,500kg, the Flying Spur is a real heavyweight. But, for the most part, it does a remarkable job of containing and controlling its mass to deliver truly superb ride quality. If there's a weak spot, and it's a minor one at that, the low-speed ride on our test car's 22-inch wheels allowed impacts from potholes through with more of a thump than you'd like. But once out of town, the Bentley glides along effortlessly.
A configurable driving mode allows you to tailor the ride, steering, throttle and a range of other parameters to your liking, while pre-set Sport and Comfort modes also feature. But Bentley itself has done a lot of the hard work for you by creating a setting aptly called 'Bentley mode'. It's a setting that engineers deemed to be the best fit for the Flying Spur, balancing serenity with speed. And there's no reason to argue with them.
Partnership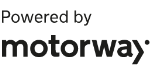 Need to sell your car?
Find your best offer from over 5,000+ dealers. It's that easy.
Although it's not a car that encourages you in any way to drive quickly, the Flying Spur is more accomplished than its sheer size would lead you to believe. Flex your right foot and a wave of torque propels you forwards, regardless of the gear you're in, accompanied by a deep-chested bellow from the exhaust. It's more than fast enough to keep up with a BMW M5 or Mercedes-AMG E 63.
Point the Flying Spur at a B-road, and it's simply staggering how such a large car has been made to feel so nimble. The integration and execution of all of the systems are truly excellent; rear-wheel steering makes the car feel more agile at low speeds, while the 48-volt electrics almost eliminate body roll by stiffening the anti-roll bars on the fly.
Best of all, that technology doesn't smother the driving experience or make it feel artificial. The Flying Spur is a genuinely wonderful car to drive at any speed.
Rather than having the turning circle of a cruise liner, that rear-wheel steering makes this 5.3-metre long saloon no more nerve-jangling to drive through a car park or tight residential street than a Ford Fiesta.
Driving the Flying Spur is one luxury in itself, but if you're carrying passengers on board, there's certainly a claim that they could have the better end of the deal. Nearly every surface in the Flying Spur's cabin is trimmed in either the finest Bavarian cow (there are just over 13 hides used in total) or polished wood veneer. Interestingly, all the pieces of wood you see inside a Flying Spur will have come from exactly the same tree to ensure consistency. That's attention to detail.
The rear-seat entertainment package – a £5,775 option – adds two digital screens to the back of the headrests where passengers can watch movies, connect to the car's on-board WiFi or play games. Add the truly outstanding Naim stereo, which is a chunky extra at £6,595, and you've got yourself a mobile cinema. There are few finer places to sit than in the back of a Flying Spur.
| | |
| --- | --- |
| Model: | Bentley Flying Spur |
| Price: | £168,300 |
| Engine: | 6.0-litre W12 twin-turbo petrol |
| Power/torque: | 626bhp/900Nm |
| Transmission: | Eight-speed dual-clutch auto, four-wheel drive |
| 0-62mph: | 3.7 seconds |
| Top speed: | 207mph |
| Economy: | 19.1mpg |
| CO2: | 337g/km |
| On sale: | Now |