Best for comfort
Drivers want the best seat in the house, but not all cars deliver. Here are your winners and losers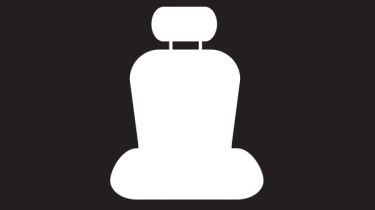 Does a long slog behind the wheel leave you aching all over? Or do you often reach your destination feeling relaxed and refreshed? The ability to iron out bumps in the road while feeling solid and secure is key here.
You've let us know which cars are the most comfortable to spend time in.
1.Volvo XC60 Volvos have long been renowned for making the longest of journeys pass with minimum discomfort, and the XC60 is the most comfortable of them all. Its seats provide plenty of lumbar adjustment and lateral support to ensure that drivers of all shapes and sizes can find their perfect position.
2. Jaguar S-Type Plenty of Jaguar S-Type drivers praised the comfortable seats in their car. Long journeys pass by without any aches and pains thanks to the seats' supportive sides and generous padding. It's worth trying to find a car with optional electric lumbar support, though, as owners report this makes all the difference.
3. BMW X5 BMW calls the seats in the X5 'Comfort Seats', and you've told us that you agree. They can be raised or lowered and angled forwards or backwards, and also come with adjustable lumbar support and depth, too. The perforated leather is very effective at keeping the driver cool on long journeys.
Last place: Land Rover Defender The Defender's seats are a world away from the the sculpted, adjustable seats in Volvos. There's very limited adjustability, which makes finding a comfortable position difficult for tall drivers. Long journeys are reportedly a nightmare, and there's not much lateral support to hold you in place around the corners. All these factors add up to the Defender's disappointing average score of 70.41 per cent.
The results
| | | | | | | | | |
| --- | --- | --- | --- | --- | --- | --- | --- | --- |
| Position | Make | Model | % | | Position | Make | Model | % |
| 1 | Volvo | XC60 | 96.72% | | 51 | Alfa Romeo | MiTo | 85.93% |
| 2 | Jaguar | S-Type | 94.62% | | 52 | Honda | Jazz MkII | 85.89% |
| 3 | BMW | X5 MkII | 94.34% | | 53 | Volkswagen | Passat MkV | 85.88% |
| 4 | Land Rover | Discovery 4 | 94.17% | | 54 | Volkswagen | Golf MkV | 85.77% |
| 5 | Volvo | V50 | 94.14% | | 55 | Toyota | Corolla Verso MkII | 85.75% |
| 6 | Skoda | Yeti | 93.37% | | 56 | Ford | Focus MkIII | 85.71% |
| 7 | Skoda | Superb MkII | 93.29% | | 57 | Audi | A4 MkIV | 85.66% |
| 8 | Land Rover | Range Rover Sport | 93.10% | | 58 | Vauxhall | Zafira MkII | 85.49% |
| 9 | Mercedes | E-Class MkIV | 92.90% | | 59 | Toyota | Auris | 85.21% |
| 10 | Mercedes | E-Class MkIII | 92.35% | | 60 | Volkswagen | Scirocco MkIII | 85.06% |
| 11 | Land Rover | Freelander 2 | 91.91% | | 61 | Renault | Scenic MkII | 84.93% |
| 12 | Nissan | Juke | 91.81% | | 62 | Mazda | 3 MkII | 84.88% |
| 13 | Lexus | IS MkII | 91.62% | | 63 | Toyota | iQ | 84.62% |
| 14 | Volvo | C30 | 91.58% | | 64 | Citroen | Xsara Picasso | 84.49% |
| 15 | Nissan | Qashqai | 91.28% | | 65 | Honda | Civic MkVIII | 84.44% |
| 16 | Honda | CR-V MkIII | 91.19% | | 66 | Vauxhall | Corsa MkIII | 84.42% |
| 17 | Volvo | Xc90 | 90.98% | | 67 | Ford | Fiesta MkVI | 84.42% |
| 18 | Toyota | Avensis MkIII | 90.62% | | 68 | Vauxhall | Agila MkII | 84.26% |
| 19 | Honda | Accord MkVII | 90.53% | | 69 | Citroen | C4 MkI | 84.21% |
| 20 | Nissan | X-Trail MkII | 90.48% | | 70 | Audi | TT MkII | 84.13% |
| 21 | Saab | 9-3 MkII | 90.00% | | 71 | SEAT | Leon MkII | 84.12% |
| 22 | Ford | Kuga | 89.88% | | 72 | Hyundai | i20 | 84.12% |
| 23 | Kia | Sportage MkIII | 89.82% | | 73 | Audi | A1 | 84.08% |
| 24 | Citroen | Xsara Picasso | 89.79% | | 74 | Toyota | Yaris MkII | 83.91% |
| 25 | Jaguar | X-Type | 89.43% | | 75 | Audi | A3 MkII | 83.81% |
| 26 | Volkswagen | Golf MkVI | 89.20% | | 76 | Vauxhall | Vectra MkII | 83.71% |
| 27 | Jaguar | XF | 89.17% | | 77 | Ford | Focus MkII | 83.46% |
| 28 | Ford | S-MAX | 89.07% | | 78 | Ford | C-MAX MkI | 82.92% |
| 29 | BMW | 5 Series MkVI | 89.02% | | 79 | Peugeot | 207 | 82.78% |
| 30 | BMW | 5 Series MkV | 89.02% | | 80 | Renault | Clio MkIII | 82.52% |
| 31 | Hyundai | ix35 | 88.97% | | 81 | Volkswagen | Polo MkIV | 82.46% |
| 32 | Skoda | Octavia MkII | 88.92% | | 82 | Honda | Jazz MkI | 82.06% |
| 33 | Volkswagen | Tiguan | 88.62% | | 83 | BMW | 1 Series MkI | 82.03% |
| 34 | Vauxhall | Insignia | 88.24% | | 84 | Volkswagen | Polo MkV | 81.89% |
| 35 | Vauxhall | Meriva MkII | 88.16% | | 85 | Kia | Cee'd | 81.85% |
| 36 | Renault | Megane MkIII | 88.07% | | 86 | Nissan | Note | 81.83% |
| 37 | Hyundai | i30 | 88.04% | | 87 | SEAT | Ibiza MkIV | 81.82% |
| 38 | Audi | A6 MkIII | 87.57% | | 88 | Hyundai | i10 | 81.76% |
| 39 | Toyota | Avensis MkII | 87.28% | | 89 | MINI | MkI | 80.46% |
| 40 | Mercedes | A-Class MkII | 87.14% | | 90 | Renault | Megane MkII | 80.45% |
| 41 | Toyota | Prius MkIII | 87.11% | | 91 | Smart | ForTwo MkII | 79.57% |
| 42 | Toyota | RAV4 MkII | 87.10% | | 92 | Toyota | Aygo | 79.52% |
| 43 | Ford | Mondeo MkIV | 87.07% | | 93 | Fiat | 500 | 79.50% |
| 44 | Toyota | Prius MkII | 86.67% | | 94 | Vauxhall | Astra MkV | 79.29% |
| 45 | Vauxhall | Astra MkIV | 86.64% | | 95 | Peugeot | 206 | 77.61% |
| 46 | Mazda | 6 MkII | 86.60% | | 96 | Fiat | Panda MkII | 75.90% |
| 47 | Mercedes | C-Class MkIII | 86.30% | | 97 | Ford | Fiesta MkV | 75.64% |
| 48 | Skoda | Fabia MkII | 86.21% | | 98 | Nissan | Micra MkIII | 75.34% |
| 49 | Volkswagen | Touran | 85.97% | | 99 | Peugeot | 307 | 75.21% |
| 50 | BMW | 3 Series MkIV | 85.95% | | 100 | Land Rover | Defender | 70.41% |
See the results…