Possibly the most recognisable American car ever, the Ford Mustang is credited with the creation of the 'pony car' class. A coupe-style car with a long bonnet and cut-off rear, the first-generation Mustang was one of Ford's most successful models ever. It's the original first-generation version that started production in 1965 that's the most iconic of all.
The Mustang range started out with a relatively small straight-six engine, but it's the larger V8 that most will associate with the car. The unit produced between 200bhp and 375bhp, with the Boss 302 version getting the most powerful version. Hard-top and convertible versions were offered, but it's probably the Fastback version that's best remembered, featuring heavily in the classic film Bullitt.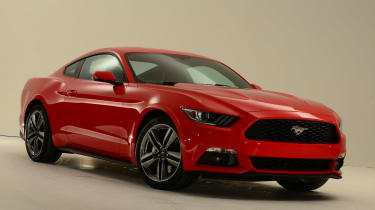 Since 1965 Ford has produced various Mustang models, but none have really inspired the same response as the 1965 original. In 2013, however, the latest Mustang was revealed, and for the first time it is being sold in the UK with right hand drive - in both coupe and convertible form. It might seem like an odd decision to include a four-cylinder EcoBoost engine under the bonnet, but buyers who are after the classic experience will be pleased to know it is also available with a storming 5.0-litre V8.