Best cars for £15,000 or less
Spending around £15k can get you a brand new car, but it could also land you a brilliant used one
A £15,000 budget can still buy you a brand new car, such as the Citroen C3 You or Dacia Sandero, but your money could go a lot further on the secondhand car market. The best used cars in this £15k price range offer a lot to their prospective owners, too. You can expect luxurious creature comforts, lively performance or even a bit of manufacturer warranty still to run.
At this sort of price it's also perfectly reasonable to expect a lower-mileage example of some models with a comprehensive maintenance record. But, as with all used purchases, be sure to carry out the appropriate checks before buying.
If you're looking to make the switch to an all-electric car, some older compact EVs, such as the Renault Zoe, are now starting to fall into this price bracket. The battery ranges of these cars may be notably less than those of newer models, but should still provide enough miles for most daily requirements.
Alternatively, if you want to stick with combustion power, there will almost certainly be something to meet your needs. We found clean examples of German executive saloons, practical family cars and even a rear-wheel-drive sports coupe all well within budget, so keep reading to see our top picks…
The best cars for £15,000 or less
Audi A5 Mk1
Years produced: 2007-2016
Engines available:1.8T, 2.0T, 3.0T, 3.2 petrol, 2.0, 2.7, 3.0 diesel 
| | |
| --- | --- |
| Pros | Cons |
| Style | Not as good to drive as BMW rivals |
| Material and quality | Not the most practical car |
| Strong engines | Some engines can be thirsty |
The A5 was Audi's answer to the BMW 3 Series Coupe, and latterly the 4 Series. While the A5 isn't quite as sharp dynamically as its rival, it's still good to drive and easily makes up for it when it comes to build and material quality inside the cabin.
There's a wide choice of petrol and diesel models, with two and four-wheel drive. The rear seats are a little tight, but this coupe offers an almost-unmatched level of style and image for the money, so owning an Audi A5 should be a real treat.
BMW i3
Years produced: 2013-2022
Powertrains available: 18.2, 27.2, 37.9kWh battery/1x e-motor
| | |
| --- | --- |
| Pros | Cons |
| Easy and fun to drive | Expensive considering its size |
| Unusual looks | Limited battery range |
| Excellent cabin | Firm ride |
It's a shame BMW chose to indirectly replace the i3, its first production EV, with the more generic iX1. But you can hardly blame the firm; the i3 with its carbon-fibre core was costly to make, and wasn't hugely popular. 
But if you're after an all-electric city car, it's a great option. The i3 looks like nothing else on the road, and the word from owners is that older cars have fared even better than expected in terms of battery health. Yet residual values are very good, so even buying an earlier version is expensive.
Jaguar XE
Years produced: 2015-present
Engines available: 2.0T, 3.0S petrol, 2.0 diesel
| | |
| --- | --- |
| Pros | Cons |
| Handsome looks | Tight rear cabin space |
| BMW 3 Series-rivalling dynamics | Poor infotainment on early cars |
| Supercharged V6 engines | Sizeable panel gaps |
Jaguar's attempt to take on the BMW 3 Series didn't really work from a sales perspective, despite the XE's excellent handling and good looks, but there are still plenty of used examples around. 
Partnership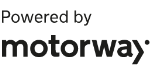 Need to sell your car?
Find your best offer from over 5,000+ dealers. It's that easy.
It's a handsome alternative to the BMW, and affordable enough to overlook that the Jag isn't as roomy and earlier models had sub-par infotainment. It also has an excellent ride/handling balance, and if you can stomach the fuel bills and can stretch the budget a bit, there's the option of a supercharged V6 engine. 
Kia XCeed
Years produced: 2019-present
Engines available: 1.0T, 1.4T, 1.5T petrol, 1.6 diesel
| | |
| --- | --- |
| Pros | Cons |
| Comfortable ride | Feels dated inside |
| Good equipment levels | Clunky DCT |
| Long warranty | Some engines lack refinement |
The Kia XCeed seeks to plug the gap between the Stonic and Niro compact SUVs, and does so very successfully. Thanks to a 20mm taller ride height than a Ceed hatchback and the use of hydraulic suspension bump stops, it's considerably more comfortable than the Stonic, but is still sharp enough to drive. 
It also comes with plenty of kit, and even the oldest used examples will still have a decent chunk of Kia's famed seven-year warranty left. The XCeed  also came out on top in our Driver Power 2022 ownership survey. There are a few downsides; for example, despite being a fairly new car, it feels older than you might expect inside. Some of the engines are a little noisy, and the clunky dual-clutch automatic gearbox is worth avoiding. But overall, there's lots to recommend here.
Nissan Qashqai Mk2
Years produced: 2013-2021
Engines available: 1.2T, 1.3T, 1.6T petrol, 1.5, 1.6, 1.7 diesel
| | |
| --- | --- |
| Pros | Cons |
| Plenty of choice | Rivals are nicer to drive |
| Relatively comfortable | Rear space could be better |
| Good all-round family SUV | Lukewarm owner satisfaction results |
The Mk2 Qashqai is where this famous family SUV came of age. Evolving the formula with sharper styling, more technology and – at the time – a superbly efficient but punchy and smooth diesel engine meant it was a sales success straight away. This also means there are plenty of examples to pick from on the used market.
The 108bhp Renault-sourced 1.5 dCi was the most popular choice in the car's early years, with a good level of torque and strong fuel efficiency; more than 50mpg in everyday driving should easily be possible. The Qashqai is comfy but not that engaging to drive, yet covers all bases convincingly, with enough space inside for family use.
Renault Zoe 
Years produced: 2013-present
Powertrains available: 22, 41, 52kWh battery, 1x e-motor
| | |
| --- | --- |
| Pros | Cons |
| Quiet and refined | Not the most fun to drive |
| Ride comfort | Interior quality |
| Renault's EV experience | Early models had limited range |
The Renault Zoe has developed a lot over the decade it's been on sale, so we suggest going for a later car with one of the bigger batteries. The original models had a 22kWh unit that Renault claimed would deliver 130 miles on the older NEDC test cycle. In reality it was much less.
We'd pick either the 41kWh (186 miles claimed on the more realistic WLTP cycle) or the current 52kWh model for a claimed range of more than 200 miles, depending on spec. The 41kWh represents the best value; it will be new enough to not have covered many miles, comes with a good level of tech, and there won't be a worry about a battery-lease contract to take over, as there was in the early days of buying a used Zoe. 
SEAT Ateca
Years produced: 2016-present
Engines available: 1.0T, 1.4T, 1.5T, 2.0T petrol, 1.6, 2.0 diesel
| | |
| --- | --- |
| Pros | Cons |
| Sharp style | Infotainment could be better |
| Plenty of practicality | Bland interior |
| Drives well | Ride is on the firm side |
A former category winner in the mid-size SUV category at our New Car Awards, the SEAT Ateca's blend of qualities means it's a used-car star today.
There are a wide range of engines available, and although the Ateca launched into a market dominated by diesel, it has lasted until the present day with plenty of economical and punchy petrol engines available, too. The Ateca is practical and drives well but is a little firm, while the infotainment set-up and interior design could be slicker.
Toyota GT86
Years produced: 2012-2021 
Engines available: 2.0 petrol
| | |
| --- | --- |
| Pros | Cons |
| Fun handling | Cabin feels cheap |
| Affordable to run | Not actually that fast |
| Interesting engine | Standard eco tyres |
With the sensational Toyota GR86 selling out in 90 minutes and hilarious mark-ups charged on some nearly-new examples, a GT86 is a tempting alternative.
Our 2012 Performance Car of the Year can be picked up for less than £10,000, while a budget of £15,000 is enough for a really nice example. These cars aren't as quick as you might expect, but offer striking coupe looks and fun rear-drive handling, plus it doesn't cost too much to run. The cabin isn't anything special, but has large-enough rear seats for kids, and the boot space isn't bad. A few fairly inexpensive modifications will bring one of these cars closer to the GR86. 
Volkswagen Caddy Maxi Life
Years produced: 2015-present
Engines available: 1.0T petrol, 1.6, 2.0 diesel
| | |
| --- | --- |
| Pros | Cons |
| Lots of space | Not the most stylish vehicle |
| Car-like driving dynamics | Seating could be more flexible |
| Sliding doors boost practicality | On the slow side |
There's a big scene when it comes to Volkswagen's lifestyle machines – just look at the excitement surrounding the all-new ID. Buzz. However, buying a used Caddy Maxi Life could be a great option, because with sliding doors and seven seats, there's a cavernous interior that offers plenty of practicality (even if the seating could be a little more flexible by MPV standards).
Our pick of 1.6 TDI engine only boasts 101bhp, so isn't all that fast, but the Caddy's car-like driving dynamics mean it's fine from behind the wheel. Plus there are Volkswagen's passenger-car creature comforts inside, and material quality feels good. There's no disguising the Caddy's commercial roots, however.
Volvo XC60 Mk1
Years produced: 2008-2017
Engines available: 2.0T, T5, T6, 3.2 petrol, D3, D4, D5, 2.4D diesel
| | |
| --- | --- |
| Pros | Cons |
| Safety | Some engines can be thirsty |
| Practicality | Vague steering |
| Ride comfort | Reliability issues |
This budget won't quite get you into the latest generation of Volvo's XC60 premium SUV, but it will buy you its predecessor, which is still one of the safest family machines on sale today. 
You can also add practicality, refinement and comfort to those attributes. But some larger-engined models can be thirsty, so the four-cylinder diesel is the best choice. 
There are some reliability issues, but buy one that's been well cared for and the XC60 should be a superb alternative to premium rivals.
The best used cars for all budgets: