Used BMW 1 Series (Mk1, 2004-2011) review
A full used buyer's guide on the BMW 1 Series covering the 1 Series Mk1 (2004-2011).
Verdict
If you want a cheap compact premium car that'll turn every drive into an occasion, the 1 Series could well be the perfect choice. Not only does it have excellent dynamics, it also offers fine cabin ergonomics, plus BMW's usual build quality. This is a car with a real depth and breadth of talent. The downside is the limited rear space, but view the 1 Series as a two-seater with hatchback practicality, and it's a great car. Entry-level models are best avoided. Go for an ES or SE, and you'll have an entertaining, well equipped and frugal small hatch.
By launching the 3 Series Compact in 1993, BMW arguably created the premium small hatch. But the company wasn't really a force in this class until the arrival of the original 1 Series in 2004. While the baby BMW was controversially styled, any doubts about its abilities were dispelled as soon as it was driven. Now the earliest first-generation 1 Series hatchbacks are getting quite old, and all the Mk1 cars becoming more and more affordable second-hand.
History
The five-door 1 Series hatch went on sale in May 2004, in 116i, 118i, 120i, 118d and 120d formats. The 265bhp six-cylinder 130i followed in September 2005. In March 2007, a three-door hatch arrived, along with a 2.0-litre diesel (the 123d). All models got reprofiled bumpers and lights as part of a range-wide facelift, which also brought improved steering, standard stop-start on manual cars (apart from the 130i) and brake regeneration technology. The 3.0 six-cylinder 125i arrived in March 2008, with the 116d following in January 2009. In September of the same year, the 116i got an engine upgrade from 1,596cc to 1,995cc.
Alternatives to the BMW 1 Series Mk1
Audi's second-generation A3, launched in 2003, is still a cracker. It's a strong choice, and features some great engines, with front or four-wheel drive, while the cabin is difficult to fault.
The MkV and MkVI versions of the VW Golf (from 2004-2008 and 2009-2013 respectively) are better value than the A3, but they're not always as reliable as their reputation makes out. Finally, the second-generation Mercedes A-Class, introduced in 2004, is worth a look for its build quality, practicality and comfort.
What to look for
Turbocharger
The 120d's turbocharger has been known to fail; watch out for excessive oil smoke from the exhaust under acceleration.
Ride
Firm suspension coupled with run-flat tyres gives an uncompromising ride. Make sure you can live with it.
ECU problems
There have been reports of ECU failures on some early petrol cars, with a new unit needing to be installed.
Running costs
The 1 Series has condition-based (variable) servicing, so a dash alert appears when a check-up is required. The system takes a range of items into account and indicates when a service is due, but only parts that need replacing will be renewed, so no two garage visits cost the same.
Cars can go up to two years between services, but one is needed typically every 15,000-20,000 miles, and over 40,000 miles you pay £1,000-£1,400. This includes items such as spark plugs, fuel filters and oil. New coolant (£100) is needed every four years; brake fluid (£75) every two.
Recalls
The 1 Series has been recalled five times so far. The first recall was issued as early as September 2004, because of the possibility of the rear suspension working loose. In November 2006, dealers called cars back again to investigate brake servo wear, while airbag and seatbelt tensioner issues meant another recall in June 2009.
Partnership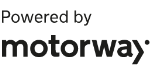 Need to sell your car?
Find your best offer from over 5,000+ dealers. It's that easy.
The next, in October 2011, was for an electrical short circuit in the fuel filter heater, and another in July 2012 looked at possible steering power assistance failure.
Driver Power owner satisfaction
Until 2012, the 1 Series had finished mid-table in our annual Driver Power satisfaction surveys, but it then fell to 82nd place thanks to its limited practicality, poor ride and lack of comfort.