Porsche Macan T vs BMW M135i: 2023 twin test review
Can a performance SUV compete with a four-wheel-drive hot hatch for driving fun? We find out, courtesy of Porsche and BMW
When we first drove the Porsche Macan T, we reckoned that a four-wheel-drive hot hatch was a closer rival than any other quick SUV. The fact that it shares its 2.0-litre in-line four with various Volkswagen Group hot hatches, including the Golf R, certainly helped, but our opinion was also down to the way it drives; we were pretty confident that it was a true dynamic adversary for these lower, lighter cars.
To see if we were right, we brought the Macan T together with one such vehicle – the BMW M135i. Once a name associated with a rear-wheel-drive, six-cylinder hooligan, these days the badge is fixed to a four-wheel-drive car powered by an in-line four. This means the M135i isn't the unique proposition it once was, but arguably it's now a more complete car, offering all-weather ability, slightly more practicality and improved fuel economy – in other words, all the things that make a hot hatchback such a great all-rounder.  
It's also lighter and more powerful than the Macan T, meaning that the Porsche will have its work cut out if it's to prove capable of taking the fight to another segment. So has Porsche worked its magic, or is the BMW simply too strong?
Porsche Macan T
| | |
| --- | --- |
| Model: | Porsche Macan T |
| Price: | £55,800 |
| Engine: | 2.0-litre 4cyl turbo petrol, 261bhp |
| 0-62mph: | 6.2 seconds |
| Test economy: | 27.4mpg/6.0mpl |
| CO2: | 229g/km |
| Annual road tax: | £520 |
Given that it's a larger car than the BMW with an even more premium badge, it's no surprise that the Porsche Macan T (for Touring) is much more expensive, at £55,800. Our test car was ordered before the most recent price rises, so it was £53,970. There are a dizzying array of options added, too, including Carrara White Metallic paint (£674), Porsche Torque Vectoring Plus (£1,052), a Bose surround sound system (£834) and tinted LED lights (£618 front, £539 rear). When ordered, the total price was £60,841.
Design & engineering
The starting point for the Macan T is the entry-level Macan, which is powered by a 2.0-litre turbocharged four-cylinder petrol engine. This will be familiar to VW hot hatch enthusiasts as the EA888 unit found in cars such as the Golf GTI and R, Cupra Leon and Skoda Octavia vRS. For the Macan T the output is unchanged over the standard SUV, with 261bhp and 400Nm of torque. 
Because the Macan T uses this engine and not the 2.9-litre twin-turbo V6 found in the S and GTS versions, it's 60kg lighter than those models over the front axle, which should help it to be keener to change direction. Sharpening the drive further are a standard-fit Porsche Active Suspension Management (PASM) system, which lowers the body by 15mm, plus stiffened anti-roll bars, a recalibrated traction control system and a fresh chassis tune. 
The Macan has been with us since 2014, but it still looks handsome and up to date. It features relatively short overhangs, a sporty profile with a heavily raked rear windscreen, and a front-end design that's unmistakably the work of Porsche. 
The T spruces up the Macan's exterior further with mirror caps, 'side blade' trims, a roof spoiler and other parts finished in Agate Grey Metallic, while the window trims and exhaust tips are black. The finishing touch is a set of 20-inch Macan S wheels painted in an exclusive dark titanium finish. 
Partnership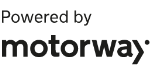 Need to sell your car?
Find your best offer from over 5,000+ dealers. It's that easy.
Inside, the Macan is starting to feel its age, but it's still a pleasant place to spend time. It's quite a novelty to have a mostly analogue gauge cluster, but one thing that stands out is the quality. Even when compared with the excellent BMW, the fit and finish is faultless, and it really feels like a special place to sit.
Driving
On the road, the Macan T feels quicker than you might expect. Although its engine can't match the charisma of the V6s found in the Macan S and GTS models, it's a better-sounding four-pot than most, with a surprisingly vocal wastegate.
Its delivery is smooth and fairly linear for a turbocharged engine, and the seven-speed dual-clutch gearbox chops through its ratios quickly and – when the car's set to Sport or Sport Plus – with a reasonable degree of aggression. Of course, with more weight and less power, the Porsche's 0-62mph time of 6.2 seconds falls 1.4 seconds short of its rival's here – despite a standard Sport Chrono pack with launch control. While you could never accuse the Macan of feeling slow, that gap is noticeable beside the BMW. 
However, the automatic transmission is excellent, with positive and quick changes whether you leave the gearbox to its own devices or you choose to take control with the steering column-mounted shift paddles.The only blot on the transmission's report card is how long it takes to react when pulling away from a standstill (assuming you're not using launch control), which means you'll need a bigger gap than you might expect when pulling on to a roundabout or out of a junction.
Practicality
Being a larger car than the M135i, the increase in available space is abundantly clear the moment you get into the Macan T. It's far from the most practical car of its type, but legroom in the rear is decent enough, as is headroom. Boot space is fine, at 488 litres, plus there's a sizeable storage area under the boot floor.
Folding down the rear seats (which have a 40:20:40 split) expands this to 1,503 litres, but of course, the higher roof line means you'll be able to load much bulkier items into the Macan that you wouldn't have a hope of fitting into the M135i. There's a fairly chunky load lip that could make life a little more difficult, but that's offset by every Macan coming with an electric-opening tailgate as standard. Curiously, the button for this is on the bottom of the rear wiper. 
In the front, there are a pair of cup-holders and a reasonably large central storage cubby. Just in front is a storage tray, but it's an awkward size and shape for modern smartphones.
Ownership
The Macan performed well when it was assessed by Euro NCAP, earning a five-star rating and scoring 88 and 87 per cent in the adult and child occupant protection categories. However, this was back when the Macan was new in 2014, and the introduction of more stringent testing since means that NCAP itself no longer considers the score to be valid.
The 1 Series was assessed in 2019. It too achieved a five-star rating, plus 83 and 87 per cent scores for adult and child occupant protection. It performed far better in the pedestrian category, too, with a result of 76 per cent, compared with 60 per cent for the Macan.  
Running costs
Porsches are known for strong residual values, so it's no surprise to see that the Macan T fares much better in terms of lost value than the M135i. 
The Macan T will hold on to 72 per cent of its original price after three years or 36,000 miles, which is leagues ahead of many comparable SUVs. The M135i will retain a more modest 54.5 per cent of its original value over the same period.
Tester's notes: "The Macan T doesn't have the weight-reduction measures of other T-model Porsches, but the handling tweaks do plenty to justify the badge."
BMW M135i
| | |
| --- | --- |
| Model: | BMW M135i xDrive |
| Price: | £40,595 |
| Engine: | 2.0-litre 4cyl turbo petrol, 302bhp |
| 0-62mph: | 4.8 seconds |
| Test economy: | 32.4mpg/7.1mpl |
| CO2: | 177g/km |
| Annual road tax: | £520 |
The range-topping version of the BMW 1 Series is yours for £40,595. The example you see on these pages comes with numerous extras, which lifted our test car to £46,265 when ordered. However, price rises since then mean you'd now pay £48,750 for the same spec. 
Design & engineering
For the most recent 1 Series, BMW ditched its traditional rear-wheel-drive layout in favour of sending drive to the front wheels to improve the car's interior packaging. 
It's roomier inside, despite being slightly shorter than the old car, helped by the fact that it's 13mm taller and 34mm wider than its predecessor. There's also a different look to go with the car's fresh configuration, featuring a wedge-like profile, a square and slightly stubby rear end and a front end with a large grille. The latter proved quite a shock when this 'F40' 1 Series was first revealed, but BMW has since released some more controversial designs, making this car seem a little less divisive. 
The cabin is typical of a modern BMW, featuring a chunky central dashboard stack that's angled towards the driver. It's topped by a large infotainment screen, which is  flanked by a digital instrument cluster.
The M135i is powered by the same 2.0-litre four-cylinder engine that's used throughout the BMW range. Here it powers all four wheels via an eight-speed automatic gearbox and a central clutch pack. However, like many other four-wheel-drive hot hatches, most of the time the M135i is front-wheel drive to save fuel and reduce emissions, and only deploys drive to the rear wheels when necessary. 
BMW overhauled the M135i in 2022, and it's one of the updated models we're testing. There were software changes for the four-wheel drive set-up, torque steer compensation system and traction control, plus suspension hardware changes for the passive suspension arrangement. Our car rides on adaptive dampers, so it doesn't have the latter. 
Driving
Thanks to four-wheel-drive traction and a 302bhp output, the M135i feels scarcely slower than its six-cylinder predecessors. A rapid building of speed is only ever a brief prod of the throttle pedal away, which is helped by 450Nm of torque that's delivered from as low as 1,600rpm.
It's not an engine you ever want to rev out, however. It goes from feeling muscular to being a little weedy near the redline, and the noise isn't hugely impressive when you're up there, either. One of BMW's updates concerned the augmented engine noise heard in Sport mode, which is more realistic than before, but still a little too loud and artificial for our liking. 
There's no option for a manual gearbox in this car, but the eight-speed automatic feels a good fit, providing fast shifts, with upchanges now accompanied by exhaust 'pops'. BMW has also added some mild but satisfying crackles when you lift off. 
Another change for this model is the attitude of the four-wheel drive system, which will power both ends of the car more frequently. It still won't send more than 50 per cent of the torque to the rear wheels, though, meaning the M135i retains a stubbornly neutral manner in corners. 
Traction is supplied in abundance even in damp conditions, and lateral grip is impressive, too. There's very little body roll regardless of how the adaptive dampers are set, so it's worth leaving them in the softer mode (enabled by either putting the car in the Comfort setting or configuring the Individual drive profile) to allow the car to flow better with the road. Set firmer, the ride can be uncomfortable and confidence-sapping on bumpier B-roads.
Practicality
Although the current 1 Series is a more practical car than the old rear-wheel-drive model, it isn't significantly roomier inside, and it remains fairly tight for passengers in the rear.  Boot space meanwhile has grown by 20 litres to 380 litres, which is merely average for the class.
The rear seats fold flat, and with them all lowered, the luggage capacity increases to 1,200 litres. There's also an adjustable boot floor, which has two levels, meaning you can either have a very small lip to load items over, or a larger and more awkward one that provides more boot space. 
In the front, there are large door pockets, a generously sized central console storage area, a pair of cup-holders and a phone tray behind a folding flap.
Ownership
This F40 generation 1 Series placed 54th out of the top 75 cars in the 2022 Driver Power Survey, a particularly disappointing result, given that the previous F22 version was 10 places higher. The Porsche Macan didn't feature in the survey, but Porsche was crowned the winner of the brand segment, with an ownership satisfaction rating of more than 90 per cent. 
BMW had a more disappointing result, meanwhile, placing 16th of 29 brands. BMW's dealers were even poorer, though; of the 16 networks covered in the survey, a result of 15th shows that the service fell short of owners' expectations.
Running costs
The BMW's lighter, lower hatchback body really pays dividends in fuel economy, with an official WLTP figure of 36.2mpg – far better than the Porsche's 26.2mpg. 
Away from the lab, the gap narrowed, though. The M135i managed 32.4mpg during our test, compared with 27.4mpg for the Macan T. At current fuel prices, that's a difference of £761 per 20,000 miles.
It's worth noting that you are likely to only meet the M135i's average figure on a gentle cruise, while the Macan T can achieve an acceptable low-30s return if you're careful enough. 
Tester's notes: "The M235i Gran Coupe is a four-door alternative to the hatch for around £1,700 extra. There's no Coupé since that car doesn't use the same platform now."
Results
First place: Porsche Macan T
While this pair aren't direct rivals, our test proves that these cars are interestingly matched in many more ways than you might expect. The Porsche just about has the edge, though, because it's more interesting to drive, despite being slower, plus it's more practical. Fantastic residuals make it a tempting choice for private buyers, too. It justifies its premium over the BMW.
Second place: BMW M135i 
There's not much between these two in the overall marks. But as it stands, the M135i is a solid all-round performance car that could just do with being a little more exciting. Standard passive dampers might have made a small difference to its chances, but next to such capable opposition, it settles for a close second place.
Other options in this category
Audi SQ2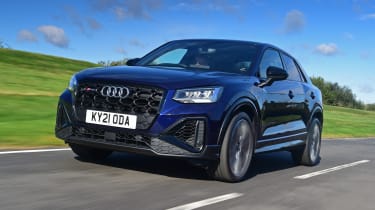 Price: £41,775 
Engine: 2.0-litre 4cyl, 296bhp
The wider VW Group offers this hot compact crossover from Audi. It's smaller, lighter and extracts more power from a version of the Macan T's 2.0-litre engine. The Audi costs less, too, but it's not as practical or as fun to drive.
Mercedes-AMG A 35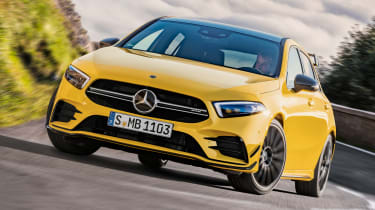 Price: £45,930 
Engine: 2.0-litre 4cyl, 306bhp
In some areas, the A 35 holds a narrow edge over the BMW in terms of driving fun, showing a slightly more raucous side to the hot-hatch formula. It's expensive these days, though, with a list price that's £5,000 higher than the M135i's.
Figures
| | | |
| --- | --- | --- |
|   | Porsche Macan T | BMW M135i xDrive |
| On the road price/total as tested | £55,800/£60,841 | £40,595/£48,750 |
| Residual value (after 3yrs/36,000) | £39,194/70.2% | £22,173/54.6% |
| Depreciation | £16,606 | £18,422 |
| Annual tax liability std/higher rate | £4,129/£8,258 | £2,957/£5,913 |
| Annual fuel cost (12k/20k miles) | £2,959/£4,931 | £2,502/£4,170 |
| Insurance group/quote/VED | 44/£1,009/£520 | 36/£1,294/£520 |
| Cost of 1st/2nd/3rd service | N/A | £720 (3 years) |
|   |   |   |
| Length/wheelbase | 4,726/2,807mm | 4,319/2,670mm |
| Height/width | 1,606/1,927mm | 1,434/1,799mm |
| Engine | 4cyl in-line/1,984cc | 4cyl in-line/1,998cc |
| Peak power/revs | 261/5,000 bhp/rpm | 302/5,000 bhp/rpm |
| Peak torque/revs | 400/1,800 Nm/rpm | 450/1,800 Nm/rpm |
| Transmission | 7-spd auto/4WD | 8-spd auto/4WD |
| Fuel tank capacity/spare wheel | 65 litres/£161 | 50 litres/repair kit |
| Boot capacity (seats up/down) | 488/1,503 litres | 380/1,200 litres |
| Kerbweight/payload/towing weight | 1,940/645/2,000kg | 1,600/560kg/N/A |
| Turning circle | 12.0 metres | 11.4 metres |
| Basic warranty (miles)/recovery | 3yrs (unlimited)/3yrs | 3yrs (unlimited)/1yr |
| Driver Power manufacturer/dealer pos | 1st/N/A | 16th/15th |
| NCAP: Adult/child/ped./assist/stars | 88/87/60/66/5 ('14) | 83/87/76/72/5 ('19) |
|   |   |   |
| 0-62mph/top speed | 6.2 secs/144mph | 4.8 secs/155mph |
| AE economy (mpg/mpl)/range | 27.4/6.0/392 miles | 32.4/7.1/356 miles |
| WLTP combined | 28.0mpg | 35.8-38.2mpg |
| WLTP combined | 6.2mpl | 7.9-8.4mpl |
| Actual/claimed CO2/tax bracket | 238/229g/km/37% | 201/177g/km/37% |
|   |   |   |
| Airbags/Isofix/park sensors/camera | Six/yes/f&r/yes | Six/yes/f&r/yes |
| Auto box/lane keep/blindspot/AEB | Yes/yes/£413/yes | Yes/yes/£1,000/yes |
| Climate control/cruise control | Yes/yes | Yes/yes |
| Leather/heated seats | Part/yes | £1,150/yes |
| Metallic paint/LED lights | £674/yes | £595/yes |
| Keyless entry & go/powered tailgate | No/yes | £500/£500 |
| Sat-nav/digital dashboard | Yes/no | Yes/yes |
| DAB radio/connected services | Yes/yes | Yes/yes |
| Wireless charge/CarPlay/Android Auto | No/yes/no | £350/yes/yes |
Now read our list of the best performance cars...