Used BMW 1 Series (Mk3, 2019-date) review
A full used buyer's guide on the BMW 1 Series covering the 1 Series Mk3 that has been on sale since 2019
Verdict
When the third-generation 1 Series arrived, a lot of column inches were devoted to the fact that BMW had abandoned rear-wheel drive. Yet the truth is most buyers didn't notice, while in most respects the 1 Series Mk3 is better to drive than its predecessor. More importantly, it's much roomier and more practical. But the 1 Series is no one-trick pony because it's a brilliantly well-rounded car, and when we pitched it against the Mercedes A-Class and Volkswagen Golf it was the BMW that came out on top. At the time we said: "The new 1 Series does exactly what a premium family hatch should: it has the best parts of more expensive BMWs in a more affordable but practical car. It rides and handles brilliantly, and the change to front-wheel drive hasn't dampened its driver appeal. Yet this now means it's also just as practical as its main rivals and has an equally upmarket and appealing interior that's full of tech. It's a strong return to form."
In many respects it was BMW that kick-started the premium small hatch segment way back in 1993, when it introduced the E36 3 Series Compact. Despite its undoubted badge appeal, that car never really captured the imagination of buyers. As a result, it's BMW's arch-rival Audi that is often credited with creating the small premium hatchback segment, thanks to the original A3 that was launched in 1996.\
Undeterred, BMW had a second stab at the class in 2004, when it launched the original 1 Series - and despite its challenging exterior design it proved an instant hit. The second-generation 1 Series of 2011 featured a more cohesive look, and like its predecessor it was unique in its segment for having rear-wheel drive. However, when the third-generation 1 Series arrived in 2019, BMW finally fell into step with rivals as it adopted front-wheel drive. Some were dismayed at the move, there's no doubt that this was the best 1 Series yet.
History
The third-generation BMW 1 Series arrived in UK showrooms in September 2019, in five-door hatchback form only. Petrol fans could choose between the economy-focused 118i, with a 138bhp 1.5-litre three-cylinder engine, or the high performance M135i xDrive. Featuring BMW's most powerful four-cylinder petrol engine, this 302bhp twin-turbo hot hatch could do 0-62mph in just 4.8 seconds and was limited to a 155mph top speed. For those who wanted greater economy, there were initially three diesel engines to choose between.
The least powerful was the 116d, with a 115bhp 1.5-litre three-cylinder engine, above which sat the 148bhp 118d and the 187bhp 120d, both of which were fitted with a 2.0-litre four-cylinder engine. At first the 120d came only with an xDrive four-wheel drive transmission, but in March 2020 a front-wheel drive version was introduced. Sitting below the M135i xDrive and aimed directly at the VW Golf GTI, the front-wheel drive 128ti was introduced in November 2020, with a 261bhp twin-turbo 2.0-litre four-cylinder petrol engine.
Which one should I buy?
Whether you're pottering about around town or schlepping up and down the UK's motorways, any of the 1 Series derivatives will be okay, although you'll have more fun if you avoid the entry-level engines. While the manual gearbox works fine, the eight-speed auto provides a relaxed drive and it's these that are in the most demand, so while you'll pay less for a car with a manual transmission, you'll probably find it harder to sell on.
All 1 Series are pretty well equipped, although there's an extensive options list. The entry-level SE comes with 16-inch alloy wheels, climate control, an 8.8-inch dash display, adaptive cruise control, LED headlights, front and rear parking sensors, a three-spoke multi-function steering wheel and Bluetooth.
Partnership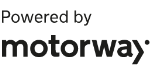 Need to sell your car?
Find your best offer from over 5,000+ dealers. It's that easy.
However, the Sport has been more popular with buyers and comes with 17-inch wheels, dual-zone climate control, sports seats and a black grille with a chrome frame. The M Sport is more common again, and this features 18-inch alloys, leather trim, electrically folding door mirrors, a black headlining, a bodykit, sport suspension and heated front seats.
Alternatives to the BMW 1 Series Mk3
There's no shortage of small hatchbacks to choose from, but few of them wear a premium badge. The Audi A3 and Mercedes A-Class give the BMW a hard time as they both come with an upmarket image, excellent build quality, high-tech interiors and some impressive engines. Both have excellent cabins in terms of ambience and comfort, although the back seats are a bit tight in the Mercedes, thanks to the plunging roof line.
Three contenders that are also worth a look are the Volkswagen Golf, the Mazda 3 and the SEAT Leon. The Golf is a semi-premium hatch that does everything so well, it's easy to recommend it against all sorts of rivals, whatever badge they wear. The Golf is good to drive, has a superb interior and it's eminently practical too. The Leon is related to the Golf, which is why it's also dynamically accomplished. It also has a user-friendly dashboard and interior, which just like the Golf is roomy and well made. The Mazda 3 might not seem like an obvious rival, but it has excellent build quality, sharp looks and is great fun to drive. The running costs are also low, but it suffers from cramped rear seats and a boot that's not as spacious as some rivals.
What to look for
Spare wheel
The F40 wasn't equipped with run-flat tyres, but BMW did supply a tyre repair kit instead of a spare wheel. A space-saver spare wheel was available for £150, but not for the 128ti or M135i xDrive; the bigger brakes of these models didn't provide the necessary clearance.
Electronics
If you're buying a 1 Series built in 2021 or 2022, especially if it's a high-spec model, check that all of the declared equipment is fitted. Some owners have found that the microchip shortage led to some electronic items being left out.
Size
The adoption of front-wheel drive was key to improving the interior space, without lengthening the car. In fact, the roomier third-generation 1 Series is 5mm shorter than its predecessor.
Ride comfort
Ride comfort can be a problem, especially if large wheels are fitted (18 or 19-inch). The fitment of adaptive suspension makes a significant difference to ride comfort, but it's not available with 19-inch wheels.
Interior
The interior of the 1 Series Mk3 offers a big jump over its predecessor in terms of design and quality. It's ultra-modern with its large infotainment display (8.8 or 10.25-inch), and as always the instrumentation (digital in posher editions) is a model of clarity. The front seats are excellent, with plenty of support and adjustment; those in the back have a decent amount of leg room, but head room will be tight if they're tall. Boot space is very competitive too, at 380 litres, or 1,200 litres with the back seats folded down.
Running costs
As with all BMWs, the 1 Series comes with Condition-Based Servicing, which is a variable-servicing programme based on oil levels, wear rates of individual components and how hard the vehicle is driven. With normal driving an oil service is due every 16,000 miles or so. Because parts are replaced when necessary rather than according to a set schedule, there are no fixed prices for the services, but as a rule of thumb you'll pay £243-£280 (depending on which engine is fitted) for an oil and filter change. Also replace the air filter and spark plugs and this cost jumps to £448-£597, while fresh brake fluid is required after three years and then every other year, at £90-£115. Lifetime coolant is used and all 1 Series engines are chain-driven, so there are no cambelts to replace.
Recalls
BMW has issued just one recall for the third-generation 1 Series so far. It was announced in July 2020 and it affected just 39 cars made in February 2020, which could suffer from components working loose within the engine. Also affected by the same recall were some 2 Series Active Tourers and some 2 Series Gran Tourers. In some instances the parts could simply be tightened up, but the worst-case scenario was a new cylinder head being required.
Driver Power owner satisfaction
The 1 Series made its Driver Power debut in the 2021 new car survey, where it came 46th out of 75 entries. The highlights for owners are the superb quality inside and out, cabin versatility and practicality, the driving pleasure, infotainment systems and also the fuel economy. Surprisingly, owners are less impressed by the engines and gearboxes in their BMWs, the poor value, the all-round visibility, the servicing costs and the heating/ventilation systems. Meanwhile, in the 2020 Brands survey, BMW came 27th out of 30. The only brands that did worse were Mercedes, Vauxhall and Dacia. More positively, the owners who have left a review of their BMW on carbuyer.co.uk have all given their car the full five stars.