BMW 128ti vs Volkswagen Golf GTI
The new BMW 128ti goes up against the latest iteration of the car that kicked off the hatch segment - the Volkswagen Golf GTI
Until now, BMW has never really made a bona-fide hot hatchback. The magicians from Munich have given us a stream of fast and luxurious hatches such as the M135i, the M140i and more recently the M135i xDrive, all of which have been successful in their own specific ways. But never a car with the purity of purpose of a genuine, true-blue hot hatch. 
Step forwards the new 128ti. Powered not by a silky smooth six-cylinder engine but, instead, by a more prosaic 2.0-litre, four-cylinder turbocharged unit that's normally found beneath the bonnet of a Mini Cooper, the 128ti represents a refreshing departure from BMW's current penchant for making cars that are bigger, faster and heavier.
In many ways it's a back-to-basics type of car, one that contains a certain level of tech, yes, but not to the point where it defines the driving experience. It's almost a car from yesteryear in that its main intention is to deliver maximum thrills to whoever is behind the wheel, and who cares if the ride is a bit fruity sometimes?
As such, there isn't a button you can press to make the suspension more comfortable if the road surface gets lumpy. Instead you just climb in, notice how well the M Sport seat clamps you in position, fire up and start driving. Other than a simple Sport button beside the gearlever, which alters – slightly – the response from the throttle, gearbox and steering, you can't mess with the 128ti's personality once you've started driving it, so it's a take-it-or-leave-it kind of car in this respect.
In an era of ever-increasing digital sophistication and endless electronic adjustability, this makes the 128ti either an unusually bold and confident move on BMW's behalf, or a complete misfit in 2021. To decide which, we've lined it up beside the very latest version of the original hot hatchback, the car that started it all 45 years ago: the Volkswagen Golf GTI Mk8.
Before we get into our test, here are some facts and figures, just so we know where both cars are coming from financially, dynamically, technologically and so on. 
Head-to-head
| | | |
| --- | --- | --- |
|   | BMW 128ti  | Volkswagen Golf GTI 2.0 TSI DSG |
| Price: | £33,320 | £35,010 |
| Engine:  | 2.0-litre 4cyl turbo petrol | 2.0-litre 4cyl turbo petrol |
| Power/torque: |  261bhp/400Nm |  242bhp/370Nm |
| Transmission: | Eight-speed automatic, front-wheel drive | Seven-speed dual-clutch automatic, front-wheel drive |
| 0-62mph/top speed:  | 6.1 seconds/155mph | 6.3 seconds/155mph |
| Fuel economy:  | 38.2mpg | 38.2mpg |
| CO2/tax: | 157g/km/£150 | 168g/km/£150 |
The BMW, perhaps surprisingly, is the cheaper of the two by some margin, at £33,320 versus £35,010 for the VW. It's also the more powerful, with 261bhp – the VW's 2.0-litre turbo-four has 'only' 242bhp – and it has the most torque, too, with 400Nm available from 1,750rpm compared with 370Nm from 1,600rpm in the VW.
The Golf is a touch lighter than the 128ti, at 1,463kg versus 1,520kg, but the BMW's power-to-weight ratio is still fractionally superior, at 172bhp per tonne compared with 165bhp per tonne. So it's the BMW that boasts the stronger acceleration, just. 
The 0-62mph sprint takes 6.1 seconds in the 128ti, 6.3 seconds in the GTI and both have 155mph top speeds. In truth, we're talking about near-identical performance, on paper at least.
But the VW is much better specified inside so it justifies its higher price tag accordingly, correct? Not quite, because although the VW is indeed impressively equipped as standard, so is the BMW.
Separating them requires a deep dive into their respective spec lists. If you then apply a few desirable options – as both manufacturers have in the case of our test cars – the VW spirals to a considerable £42,239 as tested, whereas the BMW remains at £35,480 and still has just about everything you could wish for. This includes BMW's excellent £1,500 Technology Pack, which adds adaptive  LED lights, a head-up display, a discreet rear spoiler and a reversing camera, some of which cost extra on the VW.
Partnership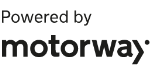 Need to sell your car?
Find your best offer from over 5,000+ dealers. It's that easy.
Crucially, the BMW also costs less than the VW to lease. With a deposit of £2,500 and a yearly limit of 8,000 miles, over 48 months the 128ti will cost you £281 a month, while the GTI is £287. 
One option the VW benefits from, and which the BMW categorically does not, however, is an electronically adjustable chassis. When VW introduced the Mk8 Golf GTI last year, it was largely similar to the Mk7 dynamically, except for one key element, said the engineers: it had a clever new Dynamic Chassis Control system. 
This is a £785 option, true, but it allows you to do precisely what BMW's engineers chose not to allow you to do in the 128ti: to adjust the car's dynamic personality on the move by pressing some buttons. In this case the range of adjustability in the GTI is spectacular, with no fewer than 15 different damper settings to choose from when you select Individual within the drive modes.
So, right there, you can see the difference between the way a contemporary Golf GTI is meant to drive, compared with the car that wants to steal the icon's crown. 
Except, in reality, they turn out to be remarkably similar to one another on the move, and they're both very good, even if you can ultimately adjust the VW to be more comfortable, if and when required.  
Initially the BMW feels the more sporting of the two, with beefier front seats, a thicker steering wheel, plus a more flamboyant design theme inside and out. The "ti" decals on its flanks might be a touch dubious, but all the other styling elements add a dose of visual magic. Somehow the ti manages to look smaller and more agile than any other 1 Series – and the latest Golf GTI too.
Then you start driving them properly and, again, the BMW feels more alive. Its ride is instantly busier than the VW's, even if you put the GTI in Sport, which is number 11 in the settings menu (I kid you not). 
The 128ti also has the sweeter steering, no matter how hard you push it or which of the VW's settings you select, with light but super-precise responses and a level of feel through the rim that's lacking in the GTI.
In the VW you always know exactly where its front end is, yes, but there's never quite the same pleasure to be had from placing it there, and this has as much to do with the feel you get from the rear axle when cornering as it does from the front. Both cars have electronically controlled mechanical diffs, and both suffer from a whisper of torque steer if you gun them hard on an uneven surface in a low gear, but neither has an issue putting its power down. Quite the opposite compared with certain rivals at this level. 
Either way, the 128ti slices into corners then sits there beautifully once you're committed, and has a precision that the GTI can never quite level with or replicate, no matter which damper mode you choose. 
The flipside is that the VW will deliver a much more comfortable ride on poor surfaces if you dial its dampers back, and for some that will be a defining difference between these cars. For others, less so.
For pure straight-line performance, these two are nigh-on impossible to separate, objectively. The BMW feels maybe a touch more lively between 2,000-4,000rpm in a high gear, but in truth they both go every bit as hard as one another on the move. 
They are quick rather than ballistic, leaving space at the top of their ranges for the more powerful, more expensive models to fill. But in reality they both have as much performance as you could wish for. Nothing more, and certainly nothing less.
But the VW does have two notable advantages up its sleeve here. One, it makes a better, louder noise than the BMW, especially in Sport mode. Two, its seven-speed dual-clutch gearbox has one ratio less than the BMW's eight-speed unit, but its shifts are snappier and smoother. It has the better gearbox.
Does that, plus the superior exhaust note and the fact that its electronic dampers make it more refined on rougher roads, mean it's the better car to drive? No.
Apart from anything else, the BMW hits right back by being quieter on the motorway (amazingly) and every bit as practical and roomy as the VW in terms of its packaging. Build quality is broadly equal too, which says as much about how well made VWs are nowadays as it does about how mass-market BMW's quality appeal has become. 
But what separates them most of all is the 128ti's extra dynamic sparkle, its commitment to the cause of truly indulging the driver. In the end it's just a cracking good car to drive. It has a clarity of purpose that's diluted in the VW. 
Truth is, the GTI has become something of a Jack of all trades as it's evolved over the last 45 years, and a fine car it has turned into in the process. But in choosing to make the 128ti a master of some trades, and only some, seemingly without fear of refusing to compromise in others, BMW has produced a bit of a masterpiece in this case. Even if the GTI has a slightly broader vocabulary.
It seems a misfit could be just what we need at this moment in time. 
BMW 128ti 
For: BMW's formula with the 128ti shows it still knows how to make great driver's cars, even if this is its most conventional offering yet.
Against  The in-your-face styling and graphics set it apart, but will likely divide opinion; its operating window isn't as broad as the Golf GTI's either.
Volkswagen Golf GTI
For: Volkswagen GTI is a car for all occasions that blends civility with ability. With adaptive suspension the ride is good, yet it can entertain too – plus tech is good.
Against  You pay a price for this because it's also more expensive than the BMW, however you buy. It also doesn't hit the high notes like the 128ti does.
Verdict 
First place: BMW 128ti
BMW's back-to-basics approach means the 128ti isn't the fastest or most refined 1 Series, but it's easily the most fun to drive. The styling touches are largely a success, even if the decals won't be to all tastes. This is the first true hot hatch from BMW, and no mistake. 
Second place: Volkswagen Golf GTI
The latest version of the original hot hatch is more sophisticated than ever, but it's still a true hot hatch – one that's as good to drive as it is to live with every day. But it's expensive, and lacks the outright focus of more committed rivals, such as the excellent 128ti. 
Also consider...
Ford Focus ST
The latest, 276bhp Focus ST is a strong return to form for Ford's hot family hatchback, which is also available in more practical estate form. We like the six-speed manual version the most, but just like the Golf GTI and 128ti, it's now available with an automatic if you'd prefer.
Honda Civic Type R
The Honda Civic Type R has been our favourite hot hatchback for some time now, and it stands in contrast to the VW and the BMW due to its more  raucous nature. The GTI and 128ti stack up well as rapid cross-country cruisers, while the 316bhp Honda is for the more track-minded hot hatch buyer.