New BMW i8 Roadster 2018 review
The hi-tech BMW i8 plug-in hybrid loses its roof, but has it gained extra appeal over the Coupe?
Find your BMW i8
Offers from our trusted partners on this car and its predecessors...
Or are you looking to sell your car?
Advertisement
As spectacular to look at as ever, the new-for-2018 BMW i8 still feels every bit the hi-tech sports car, too. Losing its roof has enhanced the experience; the open-top adds to the thrills, making it well worth the extra cash over the Coupe. There are alternatives for similar money that are more exciting to drive, but in lots of ways, the i8 makes them feel old-fashioned.
BMW has revised its i8 for 2018, introducing an all-new open-top version. The i8 Roadster sits alongside a revised Coupe, losing the latter's solid roof and back seats, while gaining 60kg and an additional £12,000 on the price. But does that add up to a worthy trade?
The extra mass is a result of structural work to the carbon-fibre passenger cell. There are a few extra layers of carbon fibre around the windscreen and extra panels provide a stronger location for the Roadster's rear suspension.
Elsewhere, the Roadster's DSC system and adaptive dampers get unique tuning. Overall the i8 soft-top tips the scales at 1,595kg; hardly portly for a hybrid sports car with show-stopping gullwing doors.
The new roof is almost as spectacular as it delicately glides out of sight in a matter of seconds. It's stored vertically where the back seats would be in the Coupe, and frees up an extra 92 litres of storage.
More reviews
Car group tests
In-depth reviews
Road tests
Used car tests
As with the Coupe, the Roadster gains BMW's latest electric technology. Battery capacity has increased, which bumps power up from 129bhp to 141bhp and battery-only range from 22 to 33 miles.
There was always a pleasing novelty to cruising around in silence in any i8, and that's amplified (so to speak) without a roof. Call for more speed, and the petrol engine jumps in. It's the same 1.5-litre three-cylinder as before, but with an added particulate filter to reduce exhaust emissions.
Performance might not be supercar-quick on paper, but in the real world it feels rapid. The instant shove of electric torque helps the i8 leap forward like a car half its weight, and the engine is more than willing to pull strongly to the red line, albeit without the thunderous drama of a Mercedes-AMG GT Roadster.
Nor can the chassis match that car for thrills. With the electric motor driving the front wheels and the petrol engine the rears, you have to be completely brutal with the throttle to even induce the slightest slip from the back end. Otherwise, the i8's natural tendency is towards understeer. You'll be hard-pressed to notice the Roadster's extra weight compared with the Coupe, though.
• The best sports cars of 2018
However, the same can't be said for refinement. While closed-top driving is perfectly fine, with the roof down, those buttresses generate a fair amount of wind noise at anything above 65mph. It's a shame, because otherwise the i8 would be a fantastic long-distance cruiser.
But what about fuel returns? The 33-mile electric-only range is achievable in the real world, but you'll need to make sure that the battery is well topped up for that to translate into hybrid-like mpg figures. Drive it hard, or simply treat it like any other performance car, and you'll be unlikely to get much above 30mpg. Still good for a sports car, but some way short of the claimed 141.2mpg.
Partnership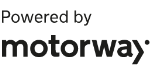 Need to sell your car?
Find your best offer from over 5,000+ dealers. It's that easy.
This test car comes with more than £10,000-worth of options, and we wouldn't really bother with any of them. Half of that cash is taken up by laser lights – a feature that's only really a benefit at full beam; another £2,750 pays for orange upholstery and £1,600 covers the carbon-fibre interior trim.
That material sits in an interior that is starting to look a little past its best. It's not bad, but while the spectacular body still resembles a concept from 2030, the inside can't match its theatre any more.