Kia Soul EV vs MG ZS EV
The second-generation Kia Soul EV faces the value-for-money MG ZS EV in an SUV shootout
The age of the electric car is already here. Every month buyers are being presented with more and more choice when it comes to EV alternatives to petrol, diesel and even plug-in cars. Kia has pioneered electric tech from the outset, with models like the e-Niro that won our Affordable Electric Car award last summer. And the brand is continuing its push with this, the all-new Soul EV. It's a quirky-looking compact SUV that's powered by a pure-electric powertrain, and given the range and kit on offer, the price is relatively affordable.
But if you're looking at affordable electric SUVs then you have to consider what is currently Britain's best when it comes to value, the MG ZS EV. Look at the headline figures and the price gap will draw your attention, but if you analyse the lease costs, the cars occupy similar territory. Are you still better spending the extra on the Kia, though? We'll find out.
Electric car running costs
In his recent budget statement the Chancellor of the Exchequer, Rishi Sunak, cut the government plug-in car grant for electric cars from £3,500 to £3,000. But MG is topping this back up for the rest of March with an extra £500 customer saving.
Still, the big area where you'll save money with these models is on running costs, as we've already seen – and that's all to do with energy costs and charging.
Home wallboxes cost around £1,000 to install on average, but a grant from the Office for Low Emissions Vehicles (OLEV) means you can potentially get up to 75 per cent of this back. Just bear in mind that from 1 April the maximum OLEV contribution dropped from £500 to £350. Check our sister title DrivingElectric.com for more information.
Keep your charging regime in mind when you're picking a home energy tariff, too. If you think you'll need to top up the car on the go at least as much as at home, there are many different firms that provide charging infrastructure across the UK. A lot of them also accept contactless payment for the odd charge here and there.
If you really do need to use the public network, consider using something such as BP Chargemaster's POLAR Plus scheme. For £7.85 a month you get access to more than 7,000 charging points across the UK, a lot of which are free, while you don't pay a penny for the first three months of membership.
From our experience, this is the most reliable network, although there are many other charging companies to choose from, such as Instavolt, Source London, GeniePoint, Ionity, Ecotricity and many more.
It pays to do your research on charging points, though. DrivingElectric.com, Zap-map.com and Goultralow.com are  all great sources of information and electric vehicle resources.
Kia Soul EV
| | |
| --- | --- |
| Model: | Kia Soul EV First Edition |
| Price:  | £34,295 |
| Engine:  | 1 x electric motor, 201bhp  |
| 0-60mph:  | 7.1 seconds |
| Test economy:  | 3.9 miles/kWh  |
| CO2:  | 0g/km   |
| Annual road tax:  | £0 |
The Soul EV is a long-standing nameplate for Kia, and the recipe has been refined for this all-new 2020 model, taking lessons learned from other Kia EVs, so what's the Soul EV First Edition like?
Design & engineering
Partnership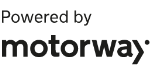 Need to sell your car?
Find your best offer from over 5,000+ dealers. It's that easy.
This Soul EV is based on the same platform as Kia's e-Niro, so it's no surprise that the third-generation Soul and this second generation of the all-electric car share the same platform as Kia's best-selling model as well.
There's a 64kWh lithium-ion battery – this is the usable energy as well, which is what Kia quotes, because the total battery capacity is 67.1kWh – that sends its energy to a single electric motor, which produces 201bhp and 395Nm of torque, mounted on the front axle.  These figures mean the 1,757kg Soul has strong performance. Yet while the MG's power output is down on the Kia's, it only makes 42Nm less torque and is 218kg lighter, so performance is similar.
There's MacPherson strut front suspension and a multi-link rear axle, with the battery sandwiched in the floor and located within the Soul's wheelbase to help keep the chunky 457kg worth of battery cells as low and as central as possible in the car.
Kia claims 280 miles from a fully charged battery, and with up to 100kW rapid-charging capability there's good flexibility when it comes to topping up, too. A Type 2 and a three-pin cable are both standard.
Heated leather seats and a heated steering wheel, a 10.25-inch touchscreen with nav and connected services, wireless phone charging, smartphone tech, climate and adaptive cruise control are all standard. There's strong safety kit, LED lights, parking sensors, a reversing camera and a head-up display, too.
At £34,295 including the £3,000 Government plug-in car grant, it's £6,800 more expensive than the MG, which gets some of the same kit, but the Kia does feel better built and of a higher quality, warranting part of the price difference. Check out our lease deals and you'll see the Soul EV's gap to the MG is lessened if you buy on finance.
Driving
Electric cars deliver their power in a smooth surge and the Soul EV typifies this trait, with plenty of torque. Acceleration is almost hot-hatch swift, with a 0-60mph time of 7.1 seconds, but it's in-gear performance – like going from 30 to 50mph, replicating leaving a town or village – where EVs like the Soul show their worth; it took 2.5 seconds in this test. Despite being down on power, the MG managed the 0-60mph dash just 0.3 seconds slower, and lagged 0.2 seconds behind the Kia from 30 to 50mph.
Where the Soul does put clear ground between itself and the ZS EV is for ride and refinement. The Kia soaks up bumps much more smoothly than the MG, while there's much less wind and road noise when cruising on A-roads and motorways. With no engine noise to drown out these other sounds, you hear them more in an electric car, which makes the Kia's level of refinement more impressive.
This is not the most dynamic car to drive, but its steering is light, which does at least mean it's easy to manoeuvre in town, helped by the standard parking sensors and big reversing camera screen. Visibility is good, too, and you sit relatively high, even though it doesn't feel like you tower over other cars, so you get a commanding view of the road. The Kia is also comfortable over long distances.
Practicality
The big battery and fast-recharge capability mean you won't have to stop very often, and when you do, recharging shouldn't take too long if you're hooked up to a 100kW CCS rapid charger, where the Kia will replenish its battery to 80 per cent full in 54 minutes. With a more common 50kW rapid-charge feed this rises to one hour and 15 minutes.
The on-board 7.2kW charger means that AC charging posts or home wallboxes should top up the battery from completely empty to full in nine hours and 35 minutes, according to Kia, which means overnight charging at home shouldn't be a problem. Using a three-pin plug takes 31 hours for a full charge.
There's enough space inside for a family, and rear legroom is okay. The boxy roofline means headroom is great, but the Soul EV's boot could be bigger. There's only 315 litres of boot space, which is significantly less than some family hatches, so it's just enough to swallow four people's luggage. At least there's storage for the charging cables under the boot floor so they don't compromise or clutter up the load bay.
Ownership
Kia is known for its seven-year/ 100,000-mile warranty, and this applies to its electric cars, too, with the Soul's high-voltage battery protected by the same package. It's no surprise that Kia scored highly in our Driver Power 2019 satisfaction survey, then, taking third spot overall compared with 27th for MG.
Owners ranked the Kia's infotainment, running costs, reliability and quality, and safety highly; and with autonomous braking, semi-autonomous cruise with lane-keep and blind-spot assist plus collision warning included, that's no surprise. However, the MG gets much of this safety tech as standard, too.
Running costs
Based on an average electricity price of 14.4p per kWh, it costs £9.66 to charge the Kia's battery from flat to full at home. Use public charging points and this cost will vary.
Based on these figures and efficiency of 3.9 miles per kWh for a real-world range of 250 miles, the Soul EV will cost around 3.9p per mile. That's cheap motoring, but the MG gets close to the Kia's per-mile price, too, with a full charge of its smaller battery coming in at £6.40 for a cost per mile of 4p, based on efficiency of 3.6 miles per kWh giving a real-world range of around 160 miles.
Testers' notes: "The Soul's quirky styling might not suit everyone, but there's no doubt it does fit the character of the car. This is a forward-thinking EV that has plenty of personality and relatively few flaws."
MG ZS EV
| | |
| --- | --- |
| Model: | MG ZS EV Exclusive |
| Price:  | £27,495 |
| Engine:  | 1 x electric motor, 141bhp  |
| 0-60mph:  | 7.4 seconds |
| Test economy:  | 3.6 miles/kWh  |
| CO2:  | 0g/km   |
| Annual road tax:  | £0 |
The MG ZS EV is one of Britain's best affordable electric cars, offering genuinely usable range at an impressive price. If you're thinking of dipping your toe into the EV pool, is this a better route than the Kia?
Design & engineering
Like the Soul EV, which is offered with petrol power in some markets but is exclusively electric in Europe, the MG ZS comes with a combustion engine too, but also like the Soul, an EV version was designed into the platform from the start, so there aren't many compromises.
The battery sits under the floor, keeping the weight low – and there's 218kg less of it in the MG.
There's also less power and torque from its single electric motor mounted on the front axle, with MG claiming 141bhp and 353Nm, while the battery that supplies it with energy offers 44.5kWh.
This is good given the price tag and gives the MG a claimed range of 163 miles, although our car was showing 208 miles on its display with a fully charged battery. In the same conditions (around five degrees Celsius) the Soul EV was indicating 230 miles, which is a more realistic figure. The ZS EV accepts CCS rapid charging, just like the Soul EV, but its maximum charging speed isn't as great as the Kia's, even if it tops the battery up to 80 per cent full in 40 minutes.
There's a 7kW in-built charger that means with a home wallbox or an AC supply it'll take six and a half hours to charge, so like the Kia, this is fine for overnight top-ups. You'll be looking at 22 hours and 45 minutes for a full charge using a three-pin plug.
The recharge capability doesn't quite match the Kia's, but in top-spec Exclusive trim equipment does. The ZS has parking sensors, a reversing camera, Apple CarPlay and Android Auto, nav, adaptive cruise, lots of safety tech, climate control and heated leather seats. Yet cabin and build quality isn't on the same level as the Kia's. The integration of much of the kit isn't as good, either, and doesn't work with the Soul's slickness. Along with the more advanced battery and charging, you can tell where the extra cash goes, even if the MG is still a sound affordable EV.
Driving
The MG very nearly matched the Kia in our performance tests as well, despite offering less power and torque. The acceleration does die away more aggressively beyond about 50mph than in the Soul, but what you need to know is that the ZS EV still delivers all the flexibility you'd ever need from a car like this, and significantly more performance than an equivalent petrol or diesel SUV.
However, it doesn't ride as well as the Soul. There's a similar feel to the way it deals with bumps up to a point, but beyond that the Kia feels plush and the MG feels a little harsh. It's this last little bit where the ZS EV is lacking, but it is still a comfortable car around town and on the motorway.
It isn't quite as dynamic, though. There's not as much grip and it rolls more, but these qualities aren't as important as comfort or refinement in a family SUV. Unfortunately, on the latter, the ZS isn't quite as good as the Kia, either. There's more road and wind noise, so it's less relaxing at higher speed, but around town the MG ZS is easy to drive thanks to the car's regenerative braking system. This has three modes: light, moderate and heavy, with the latter recouping the most energy when slowing down and allowing for easy one-pedal driving.
The Kia is even better calibrated again, with four regenerative braking settings to pick from, which are controlled by the paddles behind the steering wheel. There's also a little display that shows you in real time how many tenths of a mile you're gaining back in range when slowing down. This is a nice touch.
Practicality
Given range is so important to an EV, it's annoying that the MG doesn't have a dedicated display for this. You have to toggle a switch on the centre console to see how much range you have left (assuming you want something else on the small colour screen most of the time) whereas in the Kia there's a big number always displayed on the digital panel.
The MG does claw back some practicality points with its extra boot space, though; there are 448 litres on offer, which is 133 litres more than the Kia. There's also under-floor storage for the charging cables.
Rear legroom is slightly less than in the Kia, but overall space inside is good. Yet there aren't quite as many useful storage areas as in the Soul, which makes better use of being an EV and the packaging positives this brings. However, there's little in it.
Ownership
Exclusive trim features MG's Pilot Advanced Driver Assistance System, so there's autonomous braking, adaptive cruise with traffic-jam assist, lane-keep and blind- spot assist, lane-departure warning and rear cross- traffic alert. This level of safety tech helped the MG achieve a five-star Euro NCAP safety rating. What's more, the ZS EV almost matches the Soul EV's warranty, with a seven-year/80,000-mile package.
Running costs
Finance costs will be a big factor here, but if you're a cash buyer, depreciation will be a big concern, too. Our experts predict the MG will retain 42.6 per cent of its list price, equating to £11,721, whereas the Kia manages a little less, at 38.4 per cent, or £13,173.
EVs attract super-low company car tax rates; both of these cars sit in the 16 per cent Benefit-in-Kind tax band, Higher-rate earners will pay £976 and £1,193 respectively to run the MG and Kia as company cars. From April this drops to zero per cent for a year.
Testers' notes: "As in the Soul EV, there are few options to choose from on the ZS EV, with the colour the only real choice. It's no great shame, because the MG gets everything you'd want anyway."
Verdict
First place: Kia Soul EV
It might be pricier, but you get what you pay for with the Soul EV. Its boot is smaller than the MG's, but not by enough to offset its more impressive range and efficiency. The South Korean SUV also edges the ZS EV for performance, but eclipses it when it comes to ride and refinement, as well as the infotainment system. It's a convincing win for the Kia, if you can afford the extra outlay.
Second place: MG ZS EV
If you can't afford to stretch to the Soul EV, then the ZS EV is every bit the brilliant but more budget-focused alternative to the Kia. For the money the level of connectivity and safety tech it offers is great, while it's also practical, as spacious as the Kia, quick and comfortable enough. In this company quality and infotainment let it down, but it's still an all-electric bargain, we think.
Other options for similar money...
New: Hyundai Kona Electric 64kWh
Price: £35,600
Engine: 1 x e-motor, 201bhp
The newly updated MY20 Hyundai Kona Electric shows that the Soul EV is actually good value. Both cars use the same powertrain, but the Kona in Premium trim doesn't quite get as much equipment, yet it's pricier, too. It's still a good buy.
Used: Tesla Model S 70D
Price: £33,850
Engine: 2 x e-motors, 324bhp
For similar money you could pick up a used premium EV in the form of a pre-facelift Tesla Model S 70D. This means two motors for four-wheel drive with 324bhp and – even better – free Tesla supercharging for fast recharges on the move.
Figures
| | | |
| --- | --- | --- |
|   | Kia Soul EV First Edition | MG ZS EV Exclusive |
| On the road price/total as tested | £34,295/£34,295 | £27,495/£28,190 |
| Residual value (after 3yrs/36,000) | £13,173/38.4% | £11,721/42.6% |
| Depreciation | £21,122 | £15,774 |
| Annual tax liability std/higher rate | £1,193/£2,387 | £976/£1,952 |
| Annual electricity cost (12k/20k miles) | £443/£738 | £480/£800 |
| Insurance group/quote/road tax cost | 34/£598/£0 | 21/£536/£0 |
| Servicing costs | £239 (3 years) | TBC |
|   |   |   |
| Length/wheelbase | 4,195/2,600mm | 4,314/2,579mm |
| Height/width | 1,605/1,800mm | 1,644/1,809mm |
| Powertrain | 1 e-motor/lithi-ion battery | 1 e-motor/lith-ion battery |
| Peak power/revs | 201/3,800 bhp/rpm | 141 bhp/N/A rpm |
| Peak torque/revs | 395/1 Nm/rpm | 353 Nm/N/A rpm |
| Transmission | Single-speed auto/fwd | Single-speed auto/fwd |
| Battery capacity/usable | 67.1/64kWh | 44.5/44.5kWh |
| Boot capacity (seats up/down) | 315/1,339 litres | 448/1,375 litres |
| Kerbweight/payload/towing capacity | 1,757/423/N/Akg | 1,539/427/N/Akg |
| Turning circle | 10.6 metres | 11.2 metres |
| Basic warranty (miles)/recovery | 7yrs (100,000)/1yr | 7yrs (80,000)/1yr |
| Driver Power manufacturer/dealer pos. | 3rd/5th | 27th/7th |
| NCAP: Adult/child/ped./assist/stars | TBC | 90/85/64/70/5 (2019) |
|   |   |   |
| 0-60/30-70mph | 7.1/6.3 secs | 7.4/7.2 secs |
| 30-50mph | 2.5 secs | 2.7 secs |
| 50-70mph | 3.8 secs | 4.4 secs |
| Top speed/rpm at 70mph | 104mph/N/A | 87mph/N/A |
| Braking 70-0/60-0/30-0mph | 49.1/36.1/9.1m | 45.9/34.1/9.2m |
| AE econ. (miles/kWh)/predicted range | 3.9/250 miles | 3.6/160 miles |
| Claimed range (WLTP) | 280.0 miles | 163.0 miles |
| Charging capability | 2.2/7.2/50/100kW | 2.3/7/50kW |
| Charging time | 31h/9h35m/1h15m/54m | 22h45m/6h30m/40m |
| Actual/claimed CO2/tax bracket | 0/0g/km/16% | 0/0g/km/16% |
|   |   |   |
| Airbags/Isofix/parking sensors/cam | Seven/yes/yes/yes | Six/yes/yes/yes |
| Auto box/lane-keep/blind spot/AEB | Yes/yes/yes/yes | Yes/yes/yes/yes |
| Clim./cruise ctrl/leather/heated seats | Yes/adaptive/yes/yes | Yes/adaptive/yes/yes |
| Met paint/LEDs/keyless/pwr tailgate | Yes/yes/no/no | £695/no/yes/no |
| Nav/digi dash/DAB/connected apps | Yes/no/yes/yes | Yes/no/yes/yes |
| Wireless charge/CarPlay/Android Auto | Yes/yes/yes | No/yes/yes |