Kia Soul EV (2014 - 2019) review
The Kia Soul EV is an urban commuter car that's cheap as chips to run, but comes with a hefty price tag
Find your Kia Soul
Offers from our trusted partners on this car and its predecessors...
Or are you looking to sell your car?
Advertisement
The Kia Soul EV is significant in electric car circles as it was the first battery powered SUV to be offered for sale in the UK. It went on sale in 2015, but since then Tesla has launched the Model X while companies from Audi to Volvo are all beavering away on 'zero emissions' electric-only alternatives for drivers who like the commanding driving position and family-friendly practicality that SUVs and crossovers provide.
While you're waiting, and assuming you can't stretch to the luxurious and expensive Tesla Model X, electric rivals for the Kia Soul EV include a range of compact hatchback models such as the BMW i3, Renault Zoe, Nissan Leaf, VW e-Golf or VW e-up! or the Hyundai Ioniq.
The Kia Soul EV is powered by a 109bhp motor that resides under the bonnet at the front of the car. There's a large high-energy lithium-ion polymer battery that takes most of the space under the Soul's cabin floor – and eats a bit of rear legroom and some of the boot. It's charged by sliding part of the blanked off grille out of the way – EVs don't tend to need as much cooling airflow as petrol or diesel cars – to reveal a plug socket.
There is water cooling as electrical systems run hot too, and on the Soul EV there's a heat pump system that recovers waste heat from the coolant to the cabin climate control system. The air-con also has a switchable 'driver only' mode, so you don't waste energy – thus using up valuable driving range – by heating the rest of the cabin when it's empty.
Other EV exclusive features include regenerative braking, which is capturing electric charge when slowing down to use for acceleration later, and a pre-heating or cooling function that allows you to set the cabin temperature when the car is plugged in for charging. Again, it's a means to save energy when you're on the road.
The Kia Soul EV is not cheap to buy, even with a Government plug-in grant, but it is very well equipped. It comes with 16-inch aero-optimised alloy wheels, an 8-inch touchscreen sat-nav with European mapping, reversing camera and parking sensors, six-speaker DAB audio with Bluetooth and voice recognition, heated seats and steering wheel, cruise control and rear privacy glass. It also comes with charging cables, while a high-powered 7kW 30A domestic wallbox charger is an optional extra.
The Kia Soul EV is an interesting choice if you're ready to give up your fossil fuel addiction. The design isn't as funky as a BMW i3's, but it definitely stands out against more mundane electric hatchback choices such as the Renault Zoe or Nissan Leaf. The Soul EV also retains most of the practicality inherent in the petrol/diesel Soul options, although you do lose a bit of boot space to batteries.
With a decent usable range, a relaxed refined drive and acceptable performance, living with the Soul EV should be a pleasurable experience. The high purchase cost and the threat of high depreciation count against it, but that's the price of 'early adopting'.
Engines, performance and drive
With its quiet cabin and perky performance, the Kia Soul makes for a relaxed commuter or town runabout
We wouldn't claim a Kia Soul EV is fun to drive – once you're over the EV novelty value of course – but it's certainly reassuringly predictable. It weighs quite a lot and as a result feels solidly planted on the road, and is stable and composed when cornering at 'normal' speeds. The steering doesn't offer much in the way of feel, but is accurate and decently weighted. You can select different settings via the FlexSteer system, but we struggled to notice meaningful differences between Normal, Comfort and Sport. Taking a corner at higher speed reveals a chassis that's nose heavy with a tendency to push wide into understeer, but driving with panache is clearly not the Soul EV's forte.
Partnership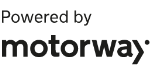 Need to sell your car?
Find your best offer from over 5,000+ dealers. It's that easy.
It's a comfortable ride, and the refinement of the cabin is boosted by the lack of any internal combustion racket. The relaxing and calm environment encourages a similarly relaxed driving style, which of course will reduce the electricity consumption and the prospect of 'range anxiety' for the driver – although this is never far from mind if you're forced to rely on the public charging network.
Engines
The Kia Soul EV's powertrain spec doesn't sound very exotic, and is never going to win you a hand of Top Trumps. The front-mounted electric motor drives the front wheels only, and although its 109bhp sounds a bit weedy, a meaty torque figure of 285Nm – which is match for many a 'hot' hatch – means the Soul EV is pretty smart away from the traffic lights. 0-60mph takes 11 seconds, but the high 1,565kg kerbweight takes its toll if you want to go faster. There's sufficient oomph to keep up with motorway traffic, but not much more, and the vehicle's top speed is 90mph.
MPG, CO2 and Running Costs
The Kia Soul EV costs peanuts to run and tax, but it's pricey to buy and will shed value
One thing to consider when running an electric car is the new cost versus resale value. They're expensive to buy, and typically values go down like a lead balloon once you drive out of the showroom. That's true for any car of course, but many EVs have a nasty habit of leaving owners smarting when it's time to move their car on to a new owner. Yes of course you can run around for peanuts using cheap rate electricity and reaping the tax benefits, but for urban or 'local' motoring when mileages are low, the overall benefit of going electric is potentially marginal. The government plug-in grant of £4,500 mitigates the damage too, of course.
But when we're talking about early adopters and eco-warriors, the financial calculus isn't usually the most important factor. It's the global warming algorithms that drive purchases.
That said, it's hard to ignore the appeal of plugging in overnight for the princely sum of £2. You can drive up to 155 miles on a full charge in ideal conditions, but it's worth noting that in winter headlamps, wipers and heaters take their toll. In that case range could be slashed to little more than half the maximum figure.
There are other running cost advantages. For example, a 40 per cent taxpayer would be charged £1,096 to run a Soul EV compared to the £2,761 benefit-in-kind cost of the most expensive petrol-powered model. The EV attracts free road tax too, while the petrol model costs £500 in the first year and £140 thereafter.
Insurance groups
The Kia Soul EV falls into insurance group 18, which is slightly lower than the top performing petrol model that falls into group 21.
Depreciation
It's quite hard to predict the future residual values of electric cars, as some have fallen through the floor while others – notably the Tesla Model S – appear to have bucked the trend. We've seen claims that a three-year old Soul EV could be worth a third of its initial purchase price, but would-be owners should probably be prepared for less.
Interior, design and technology
The Soul EV has an array of cabin electronics that give it a suitably high-tech appeal
The Kia Soul stands out pretty well already, with its boxy design, unusual rear pillar shape, and wheel-at-each corner stance. The EV version is fundamentally similar, but even more eye-catching thanks to its blanked off radiator grille and unique 16-inch alloy wheels which are designed for reduce aerodynamic drag and are wrapped in low rolling resistance tyres. The Soul EV also comes with LED running lights and bespoke taillights, and 'Eco Electric' badges.
Inside, the design is a little funkier than standard, with a two-tone dash treatment set-off by an 'eco' upholstery material that's unique to the EV in two-tone grey with electric blue stitching. Even the seat padding and the carpet are made from eco-friendly, organically sourced materials we're told.
The interior layout is largely identical to the regular Kia Soul, so you get a central pod bulging out of the dash, which contains the big 8-inch infotainment system, and a cowled instrument binnacle behind the steering wheel. The dash is set off at either end with combined ventilation/speaker units, and a trio of LED lights on top of the dash indicated charging status. One unique touch for the EV is the lack of a handbrake lever, as it's been replaced with an electronic switch.
Sat-nav, stereo and infotainment
The Soul EV features the same large touchscreen as regular Soul models, but the sat-nav comes pre-programmed with charging points and will repeatedly attempt to redirect you to the nearest one if you're running low on juice.
The system offers extremely clear graphics, is highly legible and allows you to set up a home screen with your most commonly used features. On the EV model you get a high-tech digital instrument cluster, and a 3.5-inch OLED trip computer that shows how far you can travel before recharging. There are remote controls on the steering wheel to adjust audio volume and radio tuning, and the Soul EV also features Apple Car Play and Android Auto connectivity for smartphones.
Practicality, comfort and boot space
The Soul EV is not quite as spacious or practical as its petrol or diesel sister models
The chunky over-square styling of the Kia Soul suggests it's going to be pretty practical, and it is. There's only the single five-door body style but the EV running gear does little to impinge on space.
Get behind the wheel of the Soul EV and you're unlikely to have trouble getting comfortable. The steering wheel and seat offer plenty of adjustment, while inclusive features such as reversing camera and parking sensors mean the Soul is easy to manoeuvre – that said visibility is pretty good in most directions without high-tech assistance.
Cabin storage is good with a cubby under the central armrest, decent size door bins, a deep glovebox and cupholders.
Size
The Kia Soul EV measures 4,140mm nose to tail, 1,800mm between the mirror edges, and is 1,593mm tall. As with all current Soul models it benefitted from a bit of a space boost in 2014 when the Mk2 version arrived. It has a 20mm longer wheelbase and the body is 15mm wider.
Leg room, head room & passenger space
The Soul EV is a full five-seater, and with its boxy profile it's no surprise that headroom is great in the back. Rear legroom is reduced by 80mm by the batteries, but you can tilt the seatback to reduce the impact.  You can't do anything clever like slide the rear seats backwards and forwards – although they do split 60:40.
Boot
The rest of the Kia Soul line-up gets a 354-litre boot, with extra space under the boot floor for more storage. In the EV version, the underfloor battery and associated cooling tech means you lose a chunky 73 litres dropping capacity down to 281 litres. The storage compartment under the boot floor is dedicated to charging cables, so you effectively lose that too. The backrest doesn't fold quite flat when you put the seats down, at which time the Soul EV's 891 total luggage volume is some way down on the 1,367 litres for petrol or diesel models.
Reliability and Safety
There's not much in the way of latest advanced safety tech, but the 7-year warranty is a big selling point
The Kia Soul EV has been crash tested by Euro NCAP and was awarded four out of five stars. Occupant safety is good for both child and adult passengers, but the lack of any sort of automatic emergency braking system counted against the model and you can't get newer tech items like radar cruise control or lane-keeping assistance. Euro NCAP reported a spot-weld failure that caused a rupture in the driver footwell "which precluded any demonstration from Kia that the knees and femurs would be well protected for different occupant statures and positions, and the steering column and the edge of the centre console were thought to pose a risk of injury".
However, you do get six airbags, Vehicle Stability Management, Electronic Stability Control, Brake Assist and Hill-Start Assist. Kia says the powertrain – motor, gearbox, control unit and battery – are mounted low for maximum stability, and they also form an integral part of the Soul EV's rigid body structure.
Reliability is harder to get an accurate picture of, as the Soul EV is sold in such limited numbers. That said, the build quality and fit and finish is up to the standard of the other models, and the electric powertrain has fewer moving parts than a traditional set-up. The controlling and monitoring electronics are not so tried and tested as the systems in petrol and diesel models, simply as a result of the EV's low sales volume.
Warranty
Kia is famous for its 7-year 100,000-mile warranty, and pleasingly the cover extends to even the battery on the Soul EV model.
Servicing
You can take care of five-year's worth of servicing up front with a Kia maintenance plan costing not much more than £300.