Mercedes C 220 d Estate vs BMW 330e Touring vs Hyundai Ioniq 5: 2022 group test review
Diesel is no longer king in the company car park, with EVs and plug-in hybrids increasingly popular. We put the three powertrains to the test
Company cars are big business. According to the most recent figures from the Society of Motor Manufacturers and Traders, 56.5 per cent of new-car registrations last year went to the fleet market. That means that for more than half of the new-car-buying population, Benefit-in-Kind (BiK) tax will play a significant part in their decision-making process.
But no longer is that segment made up of diesel three-box saloons; company cars have become more aspirational and started to make use of lower or zero-emission powertrains. However, some exec models continue down the traditional route; the new Mercedes C 220 d is one of the latest diesels to join the market, but does it still offer appeal? Not only in the desirability stakes, but on the financial front, too?
Less than a decade ago, electric vehicles were outliers in the market, but huge leaps forward in range, purchase cost and desirability – not to mention low company car tax rates – have seen EVs become a mainstream option. Few have as much appeal as the Hyundai Ioniq 5; the striking Korean five-door has genuine talent, too.
Indeed, EVs have overtaken plug-in hybrids in terms of popularity. The BMW 330e is one such petrol/electric option for those company car drivers who still want the flexibility that a petrol engine brings, but is there sufficient appeal across the board for this halfway-house technology?
Mercedes C 200 d Estate
| | |
| --- | --- |
| Model: | Mercedes C 220 d Sport Estate |
| Price:  | £44,835 |
| Powertrain:  | 2.0-litre 4cyl turbo, 197bhp  |
| 0-62mph:  | 7.4 seconds |
| Test economy:  | 70.5mpg/15.5mpl  |
| CO2:  | 129g/km   |
| Annual road tax:  | £155 |
The fifth generation of the C-Class is packed with more tech than ever, and as we'll see with this diesel model, Mercedes hasn't given up on this form of propulsion just yet. Here we have the C 220 d in Estate form and entry-level Sport trim. With this test car's optional metallic paint (£685) and trailer coupling (£750), its price comes to a total of £46,270.
Design & engineering
When you first set eyes on the latest C-Class Estate, it really doesn't seem like a radical departure from its predecessor. And there's a reason for that: under the skin, the latest model is based on a platform derived from the outgoing C-Class, and the new version's overall proportions remain largely similar as a result.
That shape does bring one benefit when it comes to efficiency; even in estate form, the C-Class boasts a drag coefficient of just 0.27Cd. However, the underpinnings aren't completely identical to the previous model's, and have been extensively updated by Mercedes to accommodate improved in-car and safety tech, and also the brand's latest powertrains.
The entire range now features electrification, be it the C 300 e plug-in hybrid, or the mild-hybrid system fitted to this C 220 d. This technology features on a diesel C-Class for the first time and allows for engine-off coasting, plus an energy recovery system that powers a 20bhp motor to take load off the regular engine.
Proving that Mercedes hasn't abandoned diesel just yet, the four-cylinder unit is a significant evolution of the powerplant used by the previous C-Class. Among the changes are a revised crankshaft, increased fuel pressure, and better piston cooling to provide a more consistent – and therefore efficient – temperature throughout the combustion process. While the 197bhp output is the lowest here, the diesel unit has the most torque, at 440Nm.
Partnership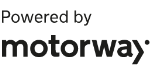 Need to sell your car?
Find your best offer from over 5,000+ dealers. It's that easy.
Driving
Prod the starter button and the C 220 d seamlessly mumbles into life. The mild-hybrid generator also works as a starter, and is much quicker and quieter than typical non-hybrid units.
While a combustion engine will never match the smoothness and silence of an electric motor, this diesel unit is remarkably refined; there's barely a hint of vibration that enters the cabin, and on the occasions that the BMW's engine is running, it's a little more audible than the Mercedes unit.
The same 'by piston-powered standards' proviso applies to the driving experience. If you're used to most petrol or diesel cars, the smoothness of the C 220 d's nine-speed automatic gearbox – assisted by that gentle electric push – is superb. However, it can't quite compete with either the response or the refinement of the all-electric Hyundai.
Where it does gain back ground on the Ioniq 5, however, is at higher speeds. On the motorway, that healthy peak torque – available from just 1,800rpm – means the C-Class hardly ever feels like it's breaking a sweat. Combined with minimal wind noise and only a mild road rumble, it's fantastically relaxing. It's also aided by the chassis, which is set up for comfort rather than fun. The ride soaks up larger bumps with ease, and around town the smaller 17-inch wheels on our test car help the suspension do a great job of ironing out potholed roads.
Of course, if you move up to AMG Line trim, where 18-inch wheels are standard and 19-inch items optional, combined with a firmer sports suspension, it might become slightly less forgiving. Our test car was a comfortable place to be, though.
Practicality
Mercedes has made a concerted effort to improve both passenger and storage space in the latest C-Class when compared with its predecessor.
Back-seat occupants get 35mm more kneeroom than before, 15mm more elbow room and 11mm more headroom. In real terms this means that the Mercedes is more spacious than the BMW 3 Series, if not as roomy as the Ioniq 5.
The 490-litre boot is slightly down on the Hyundai's for overall volume and better than the BMW's. The Mercedes' space is the most usable, however, with its lower opening and floor meaning that it can handle bulky items with ease. The seats fold in a three-way split to reveal a completely flat loading area, at which point the volume grows to 1,510 litres – again splitting its two rivals here.
Ownership
The previous C-Class was awarded a five-star safety rating when it was tested by Euro NCAP back in 2014. However, standards were different back then.
Blind-spot detection, lane-keep assist and autonomous emergency braking with a swerving function to avoid and mitigate impacts are among the standard equipment on the Mercedes.
The Ioniq 5 achieved the maximum score when it was assessed in 2021; Euro NCAP's tests have become much tougher over the last eight years. The BMW 3 Series achieved similar high marks when it was tested in 2019, with a 97 per cent score in the Adult Occupant category the highlight.
Running costs
Diesel cars have long found favour with company car drivers because of their ability to return great fuel consumption figures on longer journeys.
The C 220 d recorded some astounding numbers in our hands. Combine the slippery body shape, its mild-hybrid tech – which in Eco mode allows for engine-off coasting for extended periods where possible, ideal on a downhill stretch of motorway – and the fact that at 70mph it's pulling roughly 1,300rpm in ninth gear, we saw a best of 78mpg on a 200-mile motorway run.
In mixed driving, that figure dropped, although an average of 70.5mpg means that BMW 330e drivers will have to cover plenty of short journeys and recharge religiously in order to get anywhere near that figure. Even with diesel at its current record-high prices, based on this efficiency the C-Class will cost £2,544 in fuel over 20,000 miles. That's £453 less than the BMW will cost in petrol over the same distance, and that's before variable electricity costs.
It's worth noting that, just as with electric vehicles, temperature appears to influence the potential returns from the C 220 d. On our encounter with the saloon towards the end of 2021, we achieved 53.6mpg in conditions just above freezing. The circa-70mpg figure on this occasion was achieved with mild spring temperatures of between 15-20 degrees Celsius.
BMW 330e Touring
| | |
| --- | --- |
| Model: | BMW 330e xDrive M Sport Pro Touring |
| Price:  | £50,985 |
| Powertrain:  | 2.0-litre 4cyl plus e-motor, 288bhp  |
| 0-62mph:  | 5.9 seconds |
| Test economy:  | Test economy: 54.1mpg/12.2mpl  |
| CO2:  | 37g/km |
| Annual road tax:  | £155 |
Last time the BMW 3 Series took on the latest Mercedes C-Class, they were both in four-door diesel form. On that occasion, the BMW narrowly scraped a win, but will things be any different with this plug-in hybrid powertrain?
Here we have the 330e xDrive Touring in M Sport Pro trim. Prices for this top-spec variant start from £50,985, but our car's options, including the £1,900 Tech Pack and £1,950 Comfort Plus Pack, bump the total up to 56,675.
Design & engineering
With a plug-in hybrid powertrain, the BMW 330e has the most complicated drive system of the three cars in this group. By integrating both electric and petrol power, it aims to give the low emissions of the former on short journeys, and the range and flexibility of the latter over longer distances.
Here, BMW has achieved this by combining a 2.0-litre turbocharged petrol engine producing 181bhp with a 111bhp electric motor, which is integrated into the eight-speed automatic transmission. The 11.1kWh battery is positioned beneath the back seats and boot, helping BMW to keep close to the 50:50 weight distribution that it champions for engaging driving dynamics. That is further enhanced in this M Sport Pro model by the inclusion of adaptive damping, which can be adjusted according to the driving mode selected.
Charging is accessed through a port on the nearside front wing. It takes six hours to top up the battery using a standard three-pin plug, or three hours and 36 minutes with a home wallbox.
Inside, there's little to suggest that the 330e is any different from the petrol and diesel 3 Series models. The driving position remains low and sporty, the switchgear arrangements are all logical, and the German saloon's build quality is fabulous.
The few tell-tale signs that this is a plug-in hybrid model come from the unique display on its digital instrument panel. This includes predicted ranges for both fuel tank and battery, and the driving mode select buttons, which add a switch to hold the car in full EV mode, and another to preserve the battery charge. The latter is ideal if you know you'll be entering a low-emission zone at a later point.
Driving
If you're looking for a company car with entertaining handling, look no further than the BMW. While the extra weight of the battery dulls the 330e's responses compared with a pure petrol or diesel 3 Series, in this company it serves up the best body control, the keenest turn-in response, and the most neutral balance. Few everyday, practical family cars are quite as much fun to drive as this.
In terms of outright performance, the 330e is the fastest car here by some margin. Officially, it will accelerate from 0-62mph in 5.9 seconds; that's 1.5 seconds quicker than both its test competitors.
However, as long as there's enough charge left in the battery, the 330e will default to electric mode from start-up. Here, it's as smooth and refined as the Hyundai, although the less-potent electric motor means that it's only able to cope with fairly relaxed acceleration before the car's petrol engine is once again called into action.
Practicality
With the need to package not only a combustion engine, but also an electric motor with a fairly sizeable battery within the 3 Series Touring's chassis, some compromises have been made when it comes to practicality.
That's most obvious in the boot, where the 3 Series Touring's usual 500-litre volume has shrunk to 410 litres, making it the smallest in this group. That reduction is slightly clumsy, too, with a pronounced step present instead of the level boot floor typical of the non-PHEV 3 Series.
Fold the three-way split seats flat, and the overall capacity grows to 1,420 litres, which is 167 litres behind the Hyundai's. Large bottle holders in each door pocket and a covered smartphone storage point are useful, but cabin cubbies aren't as plentiful as those scattered about the Ioniq 5's cabin.
Ownership
The ownership experience for BMW buyers might prove to be a bit of a mixed bag, based on the data from our 2021 Driver Power satisfaction survey. As a manufacturer, the brand finished 21st out of 29, dropping behind both Mercedes (13th) and Hyundai (16th).
The service provided by BMW's dealerships fared slightly better, with an 11th-place result out of 21 brands. Mercedes was better again in ninth, but Hyundai's network disappointed somewhat in 15th.
On the plus side, the Hyundai boasts an excellent five-year, unlimited-mileage warranty, which beats both the Mercedes and BMW's three-year packages. It's also worth noting that every Mercedes comes with three years of breakdown cover included. While such a long period won't matter too much to the average business lease customer, what is worth considering is the fact that the Hyundai's roadside assistance lasts just 12 months, and the BMW's only two years.
Running costs
If you intend to run a plug-in hybrid, the ability to charge at home is pretty much vital to minimising running costs. Having run a 330e on our test fleet for an extended period, but without universal access to off-street parking (and charging), we've achieved 54.1mpg, with 34 per cent of journeys covered on electric power alone.
If you mainly take short, urban journeys and charge religiously, you're in with a fairly decent chance of beating our figure. But if you do the sort of long-distance journeys where the Mercedes stars, then fuel consumption in the mid-thirties is likely to be a more realistic hope. At that point the savings you make in Benefit-in-Kind bills relative to the C-Class are almost completely offset by the difference in fuel consumption.
For those who will choose to buy privately, depreciation will also play a part in how much each of these cars costs to run. The BMW 330e Touring holds on to just over 50 per cent of its value after three years, meaning that it will lose an estimated £25,411 in that period. The C-Class is expected to depreciate marginally quicker, maintaining 49.2 per cent of its retail price. The Ioniq 5 has the strongest residuals of the three, though. Given that it's also the cheapest to start with, retaining 54.5 per cent of its value means that it should lose only £19,627 over the same period.
Hyundai Ioniq 5
| | |
| --- | --- |
| Model: | Hyundai Ioniq 5 73kWh RWD Premium |
| Price:  | £43,090 |
| Powertrain:  | 73kWh battery, e-motor, 215bhp  |
| 0-62mph:  | 7.4 seconds |
| Test economy:  | 3.4mi/kWh  |
| CO2:  | 0g/km |
| Annual road tax:  | £0 |
Our 2021 Car of the Year has seen off a range of fully electric rivals, but does it have the quality to compete with combustion-powered competition from prestige manufacturers? Here we're testing the Ioniq 5 in Premium trim; at £43,090 before options, it's the most affordable car in this test.
Design & engineering
The Ioniq 5 was the first car in the Hyundai group to make use of the brand's E-GMP platform that's designed exclusively for electric vehicles; the technology has since been used by both the Kia EV6 and Genesis GV60.
It allows for a range of motor configurations and battery sizes. The range kicks off with a single-motor, rear-wheel-drive model with 168bhp and a 58kWh battery that's good for a claimed 238-mile range based on official WLTP figures. The car we're testing has a larger 73kWh unit and 215bhp in total.
Compared with its premium rivals here, some interior switchgear doesn't quite meet the standards found in the BMW or Mercedes, but the Ioniq 5's clean, contemporary design strikes a great balance between style and ergonomics. The high driving position, and particularly the open-plan footwell between the front seats, means that even up front the Ioniq's cabin feels very spacious. However, it's worth bearing in mind that you should be careful about placing items in the passenger footwell, because they can slide and roll towards the driver's side if they are not secured properly.
While the Ioniq 5 has proportions similar to those of a typical five-door hatchback, in the metal it appears scaled up to the size of a family SUV. It's by no means a giant; at 4,635mm long, it's actually 116mm shorter than the Mercedes, although it is marginally wider and 151mm taller.
Driving
While it undoubtedly has the most advanced powertrain in this company, from a ride and handling point of view, the Ioniq 5 feels the least sophisticated. At higher speeds, it offers a relaxing and soft damping similar to the Mercedes, but at lower speeds it feels more brittle, fidgeting over bumps that the C-Class shrugs off.
There's less control through the corners, too, with the Hyundai's body movements the most pronounced of the three, which could also be down to its higher kerbweight. While grip is fine, offering secure handling, it's the least fun behind the wheel. However, the steering has a consistent, predictable weight that makes the car easy to drive.
The Ioniq 5's electric powertrain has its advantages, not only in terms of refinement, where the car is smooth and near-silent, but in terms of performance, too. While its on-paper figures see it lag behind the BMW, at lower speeds the Hyundai is the keenest of this trio to respond to the driver's throttle inputs. With no gearbox lag or delay while a combustion engine ramps up towards its power band, the Korean model feels the most confidence-inspiring model to drive around town.
If there's one downside to the Ioniq 5 experience, it's that the model's turning circle feels large in this company. It means that reversing into tight spots might take a little more effort than you might initially think.
Practicality
One benefit of the Ioniq 5's electric-only drivetrain is that Hyundai has been able to maximise packaging; with no engine up front, there's no need for a long bonnet. As a result, the cabin is simply vast compared with its rivals here, despite the car's shorter footprint.
Rear kneeroom is approaching what you'd expect to find in a full-size luxury saloon, while the completely flat floor and large windows make it feel incredibly light and airy. Headroom isn't remarkably different from the C-Class, but that means even tall adults will have few complaints.
At 527 litres, the Ioniq's boot is larger than the C-Class's, too. However, for bulky objects it might be less usable; there is a big floor area, but it's set quite high, so the overall space is shallow. However, the capacity can be increased further thanks to a sliding rear bench, which takes away some of that surplus rear legroom, providing more load space instead.
Ownership
Living with an Ioniq 5 means that charging will play a big part in the ownership process. Find a public charger fast enough, and the Hyundai's 800-volt technology makes it one of the quickest EVs to replenish.
If the Hyundai is plugged into a 220kW rapid charger, a 10-80 per cent charge only takes 18 minutes. To put that another way, that's the same as adding 69 miles of range in five minutes. While it's not quite as quick as filling up with petrol or diesel, planning your charges differently – around lunch or a supermarket shop, for example – means this could take place when the car is parked doing nothing.
Of course, it's also possible to charge the Ioniq 5 when you're at home; plug into a 7.4kW wallbox and the Hyundai takes 11 hours and 45 minutes to replenish from empty to fully charged.
Running costs
Current company car tax regulations are based on CO2 emissions. The Ioniq 5 emits nothing, so it sits in the lowest band available. For the 2022/23 financial year, each band has been bumped up by one per cent, which means it's in the two per cent band. For a higher-rate income tax payer, the Ioniq 5 will be subject to Benefit-in-Kind deductions of just £344 per year.
By contrast, the Mercedes emits 129g/km of CO2, placing it in the 29 per cent band. It means that in just one year, those who go for the C 220 d will face deductions of almost £5,000 more than the Ioniq 5. As a sort of halfway house, the 330e's plug-in hybrid powertrain falls between the two. It sits in the 12 per cent band, which means deductions of £2,349 per year.
Of course, electricity costs vary vastly depending on whether you can charge at home, or if you use the UK's public network of rapid chargers. Even with the rise in domestic electricity bill caps, the Ioniq will be the cheapest to fuel if you can do the former. Over 20,000 miles at a maximum cap of 28p per kilowatt hour, the bills should total £1,647 at most, still £649 less than the Mercedes. Through Hyundai's Bluelink smartphone app, it's possible to schedule the car's charge times, so that top-ups can take place when energy costs are cheapest, depending on your tariff.
Verdict
First place: Hyundai Ioniq 5
The fact the Ioniq 5 can be compared with two of Germany's finest compact executive estates is high praise, but its EV powertrain helps it beat them, too. Ignore running costs and it still has enough to stand its ground, with brilliant practicality, great refinement and strong value for money. Ride and handling are sufficient, but it's the impressively low running costs that help the Hyundai seal the win.
Second place: BMW 330e Touring
A second-place finish for BMW – and plug-in hybrid technology in general – comes with a caveat. If you can't maximise range through constant charging, then the cost benefits over a modern diesel are very small. Practicality compromises aside, the 3 Series remains as brilliant as ever, with sharp handling, great technology and fantastic build quality. It marginally edges ahead of the C-Class overall.
Third place: Mercedes C 220 d Estate
For the convenience and the potential for impressive efficiency, the C 220 d is a brilliant option for private buyers, helped by great comfort and tech, too. For company car users, however, tax rates have swung firmly against diesel, putting these cars out of favour. We're looking forward to trying the new C 300 e PHEV in the UK; its on-paper statistics suggest it might have the BMW beaten.
Is it worth waiting for this model?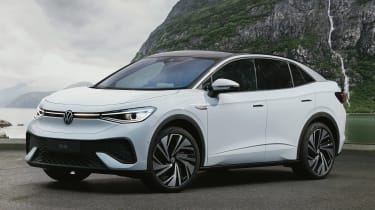 Due: Summer
Price: £52,185
Battery/power: 77kWh/172bhp
Volkswagen's closest competition to the Ioniq 5 is available to order now, in the form of the ID.5. The coupé-SUV version of the ID.4 should be efficient, and is wrapped up in a sporty – yet still spacious - package.
Figures
| | | | |
| --- | --- | --- | --- |
|   | Hyundai Ioniq 5 73kWh RWD Premium | BMW 330e xDrive M Sport Pro Touring | Mercedes C 220 d Sport Estate |
| On the road price/total as tested | £43,090/£44,040 | £50,985/£56,675 | £44,835/£46,270 |
| Residual value (after 3yrs/36,000) | £23,463/54.5% | £24,797/50.2% | £22,072/49.2% |
| Depreciation | £19,627 | £25,411 | £22,763 |
| Annual tax liability std/higher rate | £172/£344 | £1,174/£2,349 | £2,671/£5,341 |
| Annual fuel cost (12k/20k miles) | £988/£1,647 | £1,650/£2,749 | £1,377/£2,296 |
| Insurnce group/quote/VED | 34/£590/£0 | 35/£995/£510 | 39/£1,098/£510 |
| Service costs | £275 (3 years) | £900 (3 years) | £1,260 (3 years) |
|   |   |   |   |
| Length/wheelbase | 4,635/3,000mm | 4,709/2,851mm | 4,755/2,865mm |
| Height/width | 1,605/1,890mm | 1,442/1,827mm | 1,494/1,820mm |
| Powertrain | Single e-motor | 4cyl in-line/1,998cc | 4cyl in-line/1,993cc |
| E-motor power | 215bhp | 111bhp | 20bhp |
| System power | 215bhp | 288bhp | 197bhp |
| Peak torque | 350Nm | 420Nm | 440Nm |
| Transmission | Single-speed/rwd | 8-speed auto/4wd | 9-speed auto/rwd |
| Fuel tank capacity/spare wheel | N/A/repair kit | 40 litres/repair kit | 66 litres/repair kit |
| Battery capacity/usable | 73/72kWh | N/A | N/A |
| Boot capacity (seats up/down) | 527/1,587 litres | 410/1,420 litres | 490/1,510 litres |
| Kerbweight/payload/towing weight | 1,910/520/1,600kg | 1,965/535/1,500kg | 1,815/585/1,800kg |
| Turning circle | 12.0 metres | 11.4 metres | 11.1 metres |
| Basic warranty (miles)/recovery | 5yrs (unlimited)/1yr | 3yrs (60,000)/2yrs | 3yrs (unltd)/30yrs |
| Driver Power manufacturer/dealer pos | 16th/15th | 21st/11th | 13th/9th |
| NCAP: Adult/child/ped./assist/stars | 88/86/63/88/5 (2021) | 97/87/87/76/5 (2019) | N/A |
|   |   |   |   |
| 0-62mph/top speed | 7.4 secs/115mph | 5.9 secs/139mph | 7.4 secs/150mph |
| Auto Express econ. (mpg/mpl)/range | 3.4 mi/kWh/245 miles | 54.1/11.9/510 miles* | 70.5/15.5/1,024 miles |
| WLTP mpg/mpl | N/A | 55.7mpg | 60.1mpg |
| WLTP range (EV) | 298 miles | 34 miles | N/A |
| Actual/claimed CO2/tax bracket | 0/0g/km/2% | 121/41g/km/12% | 107/129g/km/29% |
| Charging cabability | 3.7kW/11kW/232kW | 1.6kW/3.7kW | Brake regen only |
| Charging time | 23h 15m/7h 45m/18m | 6h/3h 36m | N/A |
|   |   |   |   |
| Airbags/Isofix/park sensors/camera | Yes/yes/f&r/yes | Yes/yes/yes/yes | Yes/yes/f&r/yes |
| Auto box/lane keep/blindspot/AEB | Yes/yes/yes/yes | Yes/yes/no/yes | Yes/yes/yes/yes |
| Climate ctrl/cruise/leather/heat seats | Yes/yes/no/yes | Yes/yes/yes/yes | Yes/yes/yes/yes |
| Metallic paint/LED headlights | £585/yes | £695/yes | £715/yes |
| Keyless entry & go/power tailgate | Yes/yes | Yes/£990^ | Yes/yes |
| Nav/digital dash/DAB/connectivity | Yes/yes/yes/yes | Yes/yes/yes/yes | Yes/yes/yes/yes |
| Wireless charge/CarPlay/Android Auto | Yes/yes/yes | £1,900^/yes/yes | Yes/yes/yes |