New Peugeot 508 uncovered: the complete guide
Everything you need to know about the new Peugeot 508, including interviews, design, develop and tech secrets
The family car has changed beyond recognition in the past decade, squeezed by German premium models and SUVs. So it seems a strange time to launch a new one – but Peugeot is doing just that with its latest 508.
But what makes this new model different? To find out we've been behind the scenes, joining engineers testing the 508's durability and rating 2019's SW estate against rivals on the road. Peugeot's global and UK bosses discuss the car's prospects, and we've explored the design and tech.
Buyers will decide whether the 508 is a hit. But it'll be fascinating to see if Peugeot's bold approach succeeds.
Scroll down for our interview with Peugeot CEO Jean-Philippe Imparato, or click on the links further down for the full story on the new Peugeot 508…
Jean-Philippe Imparato explains Peugeot's business case for launching the 508
Even by modern car executive standards, Peugeot boss Jean-Philippe Imparato has the figures at his fingertips. And for two reasons. Firstly, on the day we visit his office in Paris for a chat, he's just come from briefing media and colleagues on the latest results at an event at nearby Roland Garros. And secondly, because the figures are good ones.
"It's an interesting adventure at the moment," says the 51-year-old, who joined the PSA Group (Peugeot and Citroen, and latterly DS and Opel/Vauxhall) back in 1989. "Since the beginning of what we call the 'new Peugeot brand' in 2014, we've launched 308, 2008, 3008 and 5008. And these helped us to our good numbers last year."
But the executive is being a bit modest here. Driven in particular by the success of the reborn 3008 and revamped 5008, Peugeot's sales were up 10.4 per cent globally in 2017.
It has been a remarkable turnaround for a famous brand – a process driven by hard-nosed rationalism and a simple focus on profitability instead of selling more cars but at a loss. Now, as Peugeot begins to start enjoying the benefits of its range transformation, it's also preparing to launch a new generation of, in theory, one of its more traditional cars: the 508.
As demand for SUVs has grown, so the market for 'conventional' saloons has been squeezed – and the 508 has to cope with not only names such as Insignia and Mondeo, but also premium rivals regularly bucketed on to the market in cut-price lease deals.
Imparato looks pretty unflustered when we suggest that there are substantial risks in developing the new 508, which is going on sale now in the UK as a saloon, with an SW-badged estate to follow in early 2019. "I have to place the 508 into the global picture," he says. "Two or three years ago, we said 'Listen folks, we don't forget our 200 years of history, but we're entering the SUV market because we have to be there'. We've done that – 2008, 3008, 5008.
"But we also said at that time that we would never forget that history. The public and the company would not have understood a Peugeot, with 200 years of history [it started out as a manufacturer of bicycles and coffee mills in 1810] and its instinctive driving experience, and at the top of the mainstream brands, that would not have been able to come back to the saloon market."
Partnership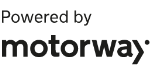 Need to sell your car?
Find your best offer from over 5,000+ dealers. It's that easy.
Of course, Peugeot has access to extensive resources through its position within PSA – the same group that includes Citroen, DS and, since late last year, Opel and Vauxhall. But even the capacity to base the car on known chassis components (EMP2, in case you're wondering) and draw on PSA's heavy investment in electrification (there's at least one hybrid 508 on the way shortly) isn't enough, Imparato believes. A more fundamental change of approach has been required.
"It was not possible to come back to the saloon market like the old 'classic family' of our fathers," he explains. "So we said this is not an easy area of the market, so if we come back we have to have a parti pris. For me, that means a personal conviction of what we want to do in this segment. We know that if we made an average car then the reception and sales would be average, too."
Here, then, are Imparato's guidelines on how the 508 can 'avoid average'. "First, there are no volume constraints, in either direction," he says. "I don't even know what is the full potential of this car, between saloon, SW. I don't care.
"Second, we will have super-high-level of Level 3 and Level 4 versions [the higher echelons of the 508 line-up]. The first feedback I have from the markets and the first big B2B customers is that they're telling me 60 to 70 per cent of sales will be GT-Line or GT. At this point I don't care about making one more car; I care about making one more 'quality' car.
"And the third thing is my message to the customers and buyers: have fun, because I'm looking after your TCO [total cost of ownership]. I will not have a generalist strategy about 508. I won't spread the car everywhere, from Uber to the last private sale."
That means tightening up on numbers and resisting the temptation to fight the fact that 'German premium' brands are, in many cases, the new volume players.
"When we prepare the launch of this type of mainstream car, in general you put about 5,000 cars in the network beforehand," Imparato says. "This time we'll have 2,500 cars – 50 per cent less than the traditional launch model."
Then he adds: "What I will do is put 500 cars into the national sales companies because I want them to organise long-term test drives. The 508 is not a car to be thrown at one guy for 15 minutes around Coventry; I want you to drive it for a day, a weekend, and then come back. Because I'm sure that if my TCO calculations are correct, and you drive the 508 for a day or a weekend, you'll buy it."
Click below for more on the new Peugeot 508...
Peugeot 508 uncovered