How the new Peugeot 508 was developed
PSA's testing sets out to simulate three years' use of a car in just a few weeks. We visit the Belchamp facility to witness the regime
Deep within a 1,000-acre site in eastern France, a fleet of 508s is being put through hell. Every minute of every day, for weeks at a time. This is Belchamp, one of PSA's biggest development sites and the base for not only dynamic evaluation, but also the sort of endurance and quality scrutiny that has helped the firm to transform its image over the past two years.
PSA engineers call it the 'Quality in Use' department. Applied to every Peugeot since the current 208, it's based on the principle that every car should be as good as new after three years. The aim is that as the average customer comes to the end of their time with the vehicle, it still feels fresh to them and, one must assume, to the second owner.
The test schedule that forms a key part of the Quality in Use programme is painful, even on paper. The very first prototype cars, assembled in a workshop, are each put through 15,000 kilometres (9,300 miles) of running. Then phase two kicks in, with production line-built vehicles going through 45,000 kilometres (28,000 miles) of testing in 31 weeks. That's the equivalent, in punishment, of three years and 60,000km (37,000 miles) of 'regular' customer use.
On average, it costs around 100,000 Euros (£88,500) to put each 508 through the evaluation programme, which concludes with a three-day examination based on sight, sound, touch and smell. "Yes, we expect our vehicles to not produce any odours," says the engineer when I raise my eyebrows at the final component.
Belchamp certainly doesn't want for resources. There are miles of road, simulating everything from a motorway to Belgian cobblestones. There's a wet-and-dry test track and skid pans, huge open areas where, on the day we visit, they're clearly working on ESC systems and semi-autonomous technology.
Then there are gated-off areas where the cars can get dirty or wet, or both, in controlled conditions. We're on board a 508 as its driver gets up to around 60kph (40mph) on asphalt, then plunges the car into deep gravel, pushing it through the increased resistance while maintaining the same velocity. It sounds as if we're taking heavy machine-gun fire as stones, pebbles and dust hammer off the underside and the wheelarches. "We're looking for any dust that can come in and any rattles that linger longer than they should after the stones have gone," our driver tells us.
Elsewhere, there's a sloped area where a variety of vehicles can go through a bizarre ballet routine over kerbs, drops and steep ramps. It's designed to expose any flex in the chassis – the sort that can produce creaks from the cabin and suspension or, at worst, pop out bits of interior trim. The 508 gets to the sort of angles that wouldn't go amiss in many a mild SUV, but which will never be exploited by any saloon drivers.
We move inside, where another 508 is being prepared for three weeks in one of PSA's test chambers. It cycles through climatic conditions and delivers extremes, from -40 degrees Celsius up to 50 degrees, and from 10 per cent moisture up to 95 per cent. All the while, hydraulic jacks beneath each wheel can hammer the suspension into submission with forces of up to four metres per second. It's hard not to feel a little sympathy for the vehicles that go through this, especially as the 'full-house' programme lasts 23 days, representing three years of ageing.
Partnership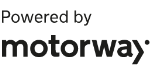 Need to sell your car?
Find your best offer from over 5,000+ dealers. It's that easy.
Of course, none of this would matter if it weren't quantifiable. But as we tour the facility, we hear the phrase 'BSR' mentioned a lot. It means 'Buzz Squeak Rattle', and in the past five years the firm has seen a 50 per cent reduction in its BSR score – literally the number of buzzes, squeaks and rattles that can be heard at key points during the endurance mileage. Engineers believe that cutting the score by a further 20 per cent will make the marque the class leader.
Other measured parameters, which are listed by PSA as 'priorities', include everything from obvious goals, such as having no rust and maintaining seatbelt operation, to judging how easy it is to clean the materials inside the car, and ensuring that there's no play or vibration in the steering. In total, 400 criteria are measured, and Peugeot racks up 2.5 million kilometres (1.5 million miles) of running per year, with 1,000 drivers and 200 cars.
So far, vehicles benchmarked for BSR include the Mk7 Golf, Audi Q3 and the Honda HR-V. The 2018 cast list includes the Volkswagen Arteon and Mercedes C-Class; it's a sign that PSA's Quality in Use team has been tailoring things for the development of the new 508.
And that progress on buzzes, squeaks and rattles has clearly given PSA encouragement to ramp up the intensity of the testing even further. The firm has plans to condense the current 31-week test programme into just 16, giving the 508 and its stablemates 28,000 of the worst miles you can possibly imagine in just four months.
Click below for more on the new Peugeot 508...
Peugeot 508 uncovered