The greatest Fast Fords
The Blue Oval's performance hits From 1963-2009.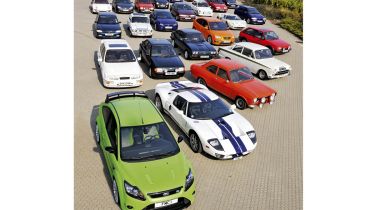 Get ready to be gripped by Fast Ford fever! The stunning new Focus RS is just around the corner, and to celebrate, Auto Express has gathered together the blue oval's most exciting and rapid models for this special supplement. Just one look at this picture above should send any car fan's head spinning. From the swinging Sixties Lotus Cortina, to the GT supercar, we've got them all. But which is the best of the best? Read on to find out our definitive verdict...
Vote for your favourite fast Ford here, in our exclusive reader survey
Verdict