Ford Cortina Mk1: Buying guide and review (1962-1966)
A full buyer's guide for the Ford Cortina Mk1 (1962-1966) including specs, common problems and model history...
Anyone growing up in the Sixties was touched by the Ford Cortina Mk1. If there wasn't one in the family, one of the neighbours would have one. The Cortina was one of the cars that defined the Sixties and it was a landmark model for Ford – a miracle of packaging, manufacturing efficiency and price.
So it was no wonder that in just four years over a million examples were sold, to eager sales reps as well as families, keen to embrace the motorway age. Although the Cortina was massively popular in period, few of those made have survived as they weren't designed or built to last. Despite this, the Cortina remains as attainable as ever, with most derivatives worth surprisingly little.
When it was launched, the Cortina offered an unprecedented number of body styles – two-door and four-door saloon as well as the five-door estate – as well as a good number of trim levels and engines. Today certain models are worth more than others, but all remain relatively affordable, with the notable exception of the twin cam Lotus model.  
Which Ford Cortina Mk1 to buy?  
Cortinas are bought more on condition than specification, as is common at this end of the market. Although there was a variant for everyone when they were new, the rate of attrition for some of the lowlier editions means poverty-spec Cortinas are now very hard to find.  
Although it was relatively advanced when it was new, the Cortina is a simple machine today. Thanks to great parts supply, most mechanical parts can be replaced or rebuilt with ease – usually at home. This means that a tired car can be a very viable project for anyone willing to get their hands dirty. Solid bodywork is vital though, as the cost of removing rust, and respraying a tatty car will not make financial sense. 
Unsurprisingly, the more powerful a Cortina is, the greater its desirability and value. As a result, GT editions carry a premium while autos aren't very sought after as they're rather uninspiring to drive, so don't pay over the odds for one.  
Estates are worth buying for their practicality, but they're relatively unusual and most buyers prefer a two or four-door saloon instead. The former is especially sought after by those wanting a sportier look – and by those keen to create a Lotus lookalike.  
While we're not covering the Lotus models in this guide – read all about buying a Lotus Cortina Mk1 here – we should mention that it's by far the most sporting of all Ford Cortina models.  
Ford Cortina Mk1 performance and specs
Model
Ford Cortina 1500GT
Engine
1498cc, four-cylinder
Power
78bhp @ 5200rpm
Torque
91lb ft @ 3600rpm
Top speed
91mph
0-60mph
12.1sec
Fuel consumption
26mpg
Gearbox
Four-speed manual
Dimensions and weight
Wheelbase
2490mm
Length
4267mm
Width
1645mm
Height
1391mm
Kerb weight
864kg
Ford Cortina Mk1 common problems
• Corrosion: rust is likely and original panels are scarce and expensive, but some repro pressings are available. All inner and outer panels need to be checked carefully from front to rear, from the front wings (the wheelarches and the metalwork around the headlights especially) to the rear valance and wing bottoms via the floorpan. No area should be left unchecked if possible.  
• More corrosion: the MacPherson strut tops should be scrutinised, along with the anti-roll bar mounts, bulkhead, the bottoms of the doors, the A-posts and the sills. We can't emphasise enough that you need to check every inch, with areas like the leading edge of the bootlid, rear suspension mounts as well as the all-important jacking points possible corrosion spots. 
Partnership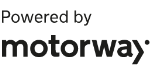 Need to sell your car?
Find your best offer from over 5,000+ dealers. It's that easy.
• Powerplant: engines are simple, but being based on the old pre-crossflow Kent unit means that rebuilds are a frequent occurrence – by modern standards at least. On the flip side, it's easily done and is pretty cheap. Some parts can be difficult to track down, but the usual problems – such as noisy valve gear – can usually be sorted by replacing worn rockers, cam followers or in some cases the cam.   
• Rattles and knocks: listen to the engine on start-up from cold, and pay attention to any untoward rattles or knocks. The most likely culprit is a tired timing chain. Perhaps the worst thing to look for is worn piston rings and bores. Blue smoke is likely but not inevitable, but oil blow-by out of the oil filler and breathers is another sign of potential problems.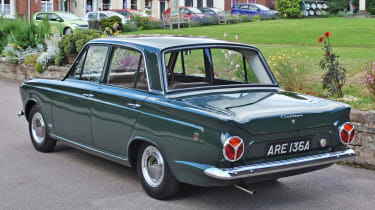 • Gearboxes: all manual Cortinas have a four-speed all-synchro gearbox, but finding one without a worn second-gear synchromesh is very rare these days. The car jumping out of fourth gear is also common, and can mean a number of things. It could be a broken spring in rod mechanism, or a loose selector fork lock nut; both easy fixes. It could also be serious wear in the gearbox coupling dogs. 
• Automatic gearbox: the Borg-Warner Type 35 automatic gearbox is very reliable, but also rare in the Cortina. It also makes for particularly slow going. 
• Steering: the steering box is vague at the best of times, but if particularly worn will feel scary on the road. Severe play will be immediately obvious by rocking the steering wheel while an assistant visually checks the steering joints. Inspect the drag link pin and bushes, joining the idler and steering box. If there is any excessive play, new repro pins and bushes can be fitted. 
• Suspension: macPherson strut front suspension features a thrust race ball bearing in the top mount, which can become stiff if the lubrication isn't maintained. Replacement is relatively easy. 
Ford Cortina Mk1 model history  
1962: The Consul Cortina 113E two-door saloon arrives, in basic or de Luxe forms with an 1198cc OHV engine. Later, a four-door saloon appears. 
1963: A five-bearing 1498cc engine is introduced; it's standard on the Super and optional on the de Luxe. A five-door estate debuts and the GT arrives, with a 78bhp 1498cc engine, uprated suspension, disc front brakes. Also, the strip speedo gives way to a circular unit in a binnacle and there's now an auto option on 1498cc cars.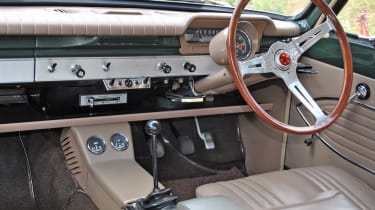 1964: A facelift brings a full-width grille, disc front brakes, Aeroflow ventilation, interior upgrades and more power. 
1965: The basic saloon is dropped 
1966: The last Mk1 saloon and estate are built.  
Ford Cortina Mk1 owners clubs, forums and websites 
• www.mk1cortina.com• www.fordcortina.co.uk• www.mk1-5cortinaownersclub.co.uk• www.cortina-mk1.com 
Ford Cortina Mk1 summary and prices 
Cortinas have always carried prices considerably higher than many similar rivals from the same era, which can probably be put down to the thriving classic Ford scene. Two-door cars are a valuable source of spares for Lotus Cortinas, but it's a lovable classic car for anyone who has fond memories of one while growing up.  
While concours examples might fetch more, £8000 is around top money for a tidy mk1 Cortina. While projects can still theoretically be picked up for less than £1000, decent runners can range from £2500 to £5000.
Thinking of buying a future classic? Then take a look at these potential future classics...