MINI United live!
It's the biggest party of the year and Auto Express is there to bring you all the news, views and excitement as it happens.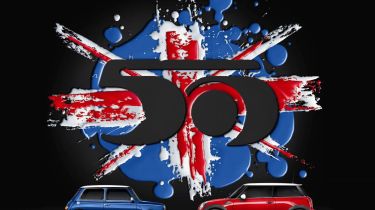 MINI is celebrating it 50th birthday in style! The legendary Silverstone race circuit has been transformed in a MINI wonderland for the bank holiday weekend. Featuring everything from driving opportunities and live music from big-names like Calvin Harris and Paul Weller, to the ultra-competative MINI Challenge race series on the Grand Prix track - in which our very own road tester Owen Mildenhall is competing - it promises to be memorable few days.
There's even some very special new models set to make their debut! So check back on Saturday morning when we'll have all the detailst.
Auto Express has also taken a look back over the last half century at the most memorable models. From special editions to concept cars to family favourites, they're all here...
MINI United day one Exclusive images from the first day of MINI's birthday bonanza
MINI United day two It's Saturday at Silverstone and the festivities are in full swing!
MINI Camden special edition revealed
MINI Mayfair special edition revealed
MINI JCW World Championship 50 revealed
Mini United - the fans We get in amongst the crowds to hear the thoughts of the travelling fans