Used MINI Coupe and Roadster (Mk1, 2011-2015) review
MINI ups the fun factor with short-lived two-seater sports cars
Verdict
While MINI has stuck with much the same model range for much of the past 15 years or so, the Coupé and Roadster were relatively short-lived models that weren't revisited.Aimed at driving enthusiasts, both cars put an emphasis on performance and handling ahead of practicality, although much of what made the Mk2 MINI so desirable is also to be found here. 
You get the same punchy engines, the same excellent build quality and the same cheeky design, with the latter turned up to the maximum for even greater desirability. And being two-seaters, boot and cabin space are more plentiful than you might think. So there's plenty of appeal, but an extended test drive is key before buying.
It's fair to say that BMW's revival of the MINI marque (before it was even dead, strictly speaking), was an inspired move. From the day that the first hatch went on sale in 2001, BMW's sub-brand hit buyers' imaginations.
The MINI was such a success for BMW that it decided to capitalise on this enthusiasm by expanding the range significantly, with models such as the Clubman and Countryman. They survived, along with the Hatch and Convertible, but two that didn't make it were built for a relatively short period only: the MINI Mk2-based Coupé and Roadster.
Intended to be two-seater sporting editions, the Roadster and Coupé put fun ahead of ultimate practicality, and to great effect.
History
The MINI Coupé went on sale in the UK in October 2011, with the Roadster following six months later. Four variations were available from the outset, and there was no development of the two ranges before they went out of production in 2015. 
The entry-level version was the 122bhp Cooper, at £16,640 for the Coupé and £18,020 for the Roadster. Next was the 184bhp Cooper S (£19,775 and £20,905), while at the top of the range was the 211bhp John Cooper Works (£23,795 or £24,860).
All of these models were powered by a 1,598cc petrol engine, but diesel fans could buy a Cooper SD (£20,510 or £21,630), with a 143bhp 2.0-litre motor. Each derivative came with a six-speed manual gearbox and a six-speed auto was optional; the latter has a significant impact on fuel economy and hence CO2 emissions.
Which one should I buy?
The turbocharged Cooper S has the best balance of usability, costs and performance, while the non-turbo Cooper feels lacklustre.The John Cooper Works is driver-focused and you might find it hard work on an everyday basis, thanks to its very firm suspension. Cooper SD cars have a terrific (but not ULEZ-compliant) engine. The manual and automatic transmissions are excellent,but the latter is extremely unusual and it bumps up the VED costs.
All Coupés and Roadsters came with air-con, a DAB radio, rear parking sensors, a multi-function steering wheel and remote central locking as standard. The Cooper S and SD added cruise control and sports seats, while the range-topping John Cooper Works featured uprated brakes and exhaust, a bodykit and tailored floor mats.
Alternatives to the MINI Coupe and Roadster
If you want a car with a fixed roof, the front-wheel-drive Peugeot RCZ might suit, with its appealing design, excellent usability and keen prices, which start at just £3,000. The rear-wheel-drive Nissan 370Z is more of an enthusiast's machine. With its muscular V6 engine; it's fast and fun to drive, but thirsty and short on refinement.
Partnership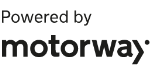 Need to sell your car?
Find your best offer from over 5,000+ dealers. It's that easy.
The Audi TT comes in coupé or roadster forms and is great to drive and beautifully built, while the fixed-roof Toyota GT86 and its Subaru BRZ cousin are also lots of fun. If you need more practicality, look at the Volkswagen Scirocco, which is plentiful and comes with some great engines. If you can't choose between a coupé or a roadster, the Mazda MX-5 RF, Mercedes SLK and BMW Z4 Mk2 are all coupé-cabriolets,and offer the best of both worlds.
What to look for?
Roof
Every UK Roadster has an electric roof with a locking handle. A wind deflector was optional on all Roadsters, but is well worth having. 
Hood
Unlike the MINI Convertible, with its multi-layer roof and superb refinement, the Roadster gets a noisier single-layer item.
Tyres
The optional run-flat tyres tramline and stiffen the ride noticeably, which is why many owners prefer to fit standard tyres instead.
Electrics
Electrical problems are often due to waterlogged sensors or electronics. The driver's footwell fills with water if the air-con overflow pipe blocks.
Interior
By dispensing with the back seats, there's plenty of space for two people in both the MINI Coupé and the Roadster, while the boot can also accommodate more than you might expect: 270 litres in the Coupé and 240 litres in the Roadster.
Both cars come with a ski hatch so that you can carry longer loads. The rest of the interior is typical MINI, so it's well made with a design-heavy dash. But by now the firm suspension may well mean that there are a few squeaks and creaks in evidence, especially on high-mileage cars.
Prices
We found almost 300 MINI Coupés and Roadsters for sale, with slightly more of the former available. You can buy a Coupé for just £4,000, which nets an early Cooper with 80,000 miles on the clock; an equivalent Roadster is priced at £1,000 more.
To check prices on a specific model head over to our valuation tool.
Running costs
MINI Coupés and Roadsters have variable servicing, with up to two years or 16,000-20,000 miles between checks. They alternate between minor and major (Inspection 1and Inspection 2 in Mini terms), which cost £133 and £263 respectively.
Inspection 1 is an oil and filter change, while Inspection 2 also includes a new air filter and either a set of spark plugs for petrol-engined cars, or a fuel filter if it's a diesel. Fresh brake fluid is required every two years (at £42), while the air-con is checked at every service.
All engines are chain-driven, so there's no cambelt to replace. The TLC all-inclusive servicing packages can be transferred between owners for up to 10 years after the car was registered.
Recalls
BMW's relaunch of the MINI brand got off to something of a shaky start, with no fewer than five recalls issued in little more than a year. Fortunately things then settled down pretty quickly, and by the time the Coupé and Roadster arrived, the quality control appears to have been back up to BMW's usual standards.
As a result, the Coupé and Roadster were recalled on just one occasion, in March 2019, with the campaign also including the BMW X5, X6, 5 Series, 6 Series, 7 Series, plus the MINI Hatch, Clubman, Convertible and Countryman. In all, 5,866 cars were affected, all built in February and March 2011. 
The problem centred on the engine's auxiliary water pump, the circuit board for which could short circuit, potentially leading to a fire. The solution was to fit a new auxiliary water pump.
Driver Power owner satisfaction
THE Coupé and Roadster never made it into our Driver Power surveys, because they didn't sell in big enough numbers. But every other type of MINI has appeared, including the Hatch, Convertible, Countryman and Clubman. 
The MINI Mk2 that sired the Coupé and Roadster came 141st in the 2013 Driver Power new-car survey, then disappeared. Both Coupé and Roadster score highly in carbuyer.co.uk owner reviews.