Best Renault Clio deals
Spacious, practical Clio is discounted by Renault in a couple of very good specific deals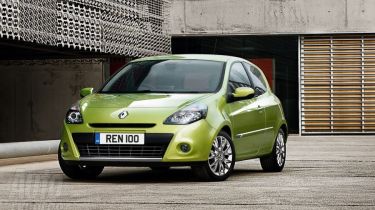 /*-->*/
/*-->*/Freshly facelifted and still one of the roomiest superminis out there, the Clio is discounted by Renault in a couple of very good specific deals, or head to the brokers for the best discounts across the range.
Renault deal The base Extreme 1.2 has the best Renault price with almost £2,500 shaved off list, or go for the excellent PCP finance deal for the iPod connected i-Music 1.2 that cuts £1,811 off the £12,088 price and pegs monthly payments at £179.
Car - Clio Extreme 1.2 3dr List price - £10,709 Deal price - £8,250 You save - £2,459
Marketplace deal Head to broker Broadspeed for a dealer-sourced diesel in the desirable Dynamique TomTom spec, now just £11,868.
Car - Clio 1.5 dCi 86 Dynamique TomTom 3 Door From - Broadspeed List price - £14,281 Deal price - £11,868 You save - £2,413