Best Renault Laguna deals
New year family budgeters will like deals from both Renault and the brokers on the Laguna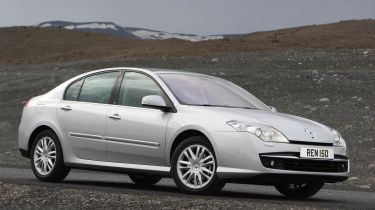 New year family budgeters will like deals from both Renault and the brokers on the Laguna, with both the well-equipped hatch and room estate continuing to attract big discounts.
Renault deals These focus on the 57mpg 1.5-litre 'eco' diesel equipped with sat nav. All dealers will discount by £2,278 for the hatch and £2,800 for the estate, arriving at the same £279 monthly figure. Beware though: the PCP finance restricts you to 6k miles a year and there's £3k to find as a deposit.
Car - Laguna Dynamique TomTom dCi 110 eco² hatch List price - £19,965 Deal price - £17,687 You save - £2,278 Monthly payment - £279
Marketplace deals Broker deals on Renaults are usually good, and a sign you can push further at the dealer. Broadspeed discounts on all Lagunas, knocking a whopping four grand from the two-litre 148bhp diesel with the same sat-nav spec.
Car - Laguna 2.0 dCi 150 Dynamique TomTom 5 Door From – Broadspeed List price - £21,292 Deal price - £17,121 You save - £4,171