Best Renault Modus deals
Modus often overlooked - but there are big discounts to be had.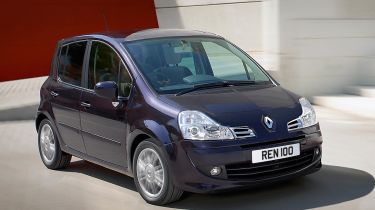 Try Renault for specific deals on the larger Grand or whittle the big dealer groups for discounts on this practical supermini-sized people carrier.
Renault deal For a low-payment finance deal on the mid-spec version of the Grand with the latest 1.2 turbocharged petrol, look to Renault's PCP. Monthly payments of £239 over three years are decent with just a £500 deposit, but mileage is limited to 6,000 a year.
Car - Modus Grand Dynamique 1.2 Turbo 100 List price - £13,151 Deal price - £12,572 You save - £579 Monthly payment - £239
Marketplace deal Dealer giant Evans Halshaw has chopped almost £2,000 off the air-conditioned 1.2 Expression to take the five-seater well below £10k.
Car - Modus 1.2 Expression From – Evans Halshaw List price - £10,913 Deal price - £8,991 You save - £1,922