Best Renault Koleos deals
This well-equipped and practical 4x4 gets a generous discount - if you know where to look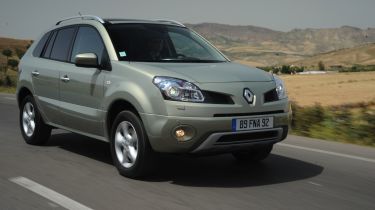 /*-->*/
/*-->*/
This well-equipped and practical 4x4 gets more than just a space advantage over rivals thanks to a generous discount from Renault, and an even bigger one if you head to a broker.
Renault dealer The sole spec model with four-wheel drive, sat nav and a full set of parking sensors drops to £22,445 with this PCP finance deal available from all Renault dealers till March 31. Limited to 6,000 miles a year but then just £349 a month is hotly competitive.
Car – Koleos Dynamique S dCi 150 4x4 From - Dealer List price - £24,000 Deal price - £22,445 You save - £1,555 Monthly payment - £349
Marketplace deal Let this broker do the dealer haggling for you and you'll not only unlock yourself from the finance deal, but also save yourself £1,860 into the bargain.
Car - Koleos 2.0 dCi 150 Dynamique S 4x4 From - Broadspeed List price - £24,000 Deal price - £22,140 You save - £1,860