Best Renault Espace deals
Bags of room in this seven-seater, and there's plenty of room for discounting too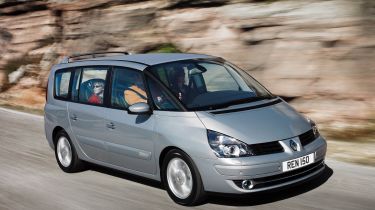 Bags of room in this seven-seater, and there's plenty of room for discounting too. The official Renault PCP finance offer caps monthly payments below £500, but the dealer groups can discount a whole lot more.
Renault dealers The mid-spec two-litre diesel is the right engine for the job, and monthly payments of £459 in this three-year PCP dealer are attractive too. You'll need a five grand deposit and it's capped at 6,000 miles a year, but there's nearly £800 discount.
Car - Espace Dynamique 2.0 dCi 150 List price - £26,580 Deal price – £25,797 You save - £783 Monthly payment - £459
Marketplace deal You'll save much more on this discount Renault Espace in the same mid-spec Dynamique trim from dealer group Perrys. In stock with metallic paint, the diesel seven-seater drops to just £21,731.
Car - Espace Dynamique 2.0 dCi 150 From - Perrys of Aylesbury List price - £27,089 Deal price - £21,731 You save - £5,358