Chrysler 300c: 11,934 miles
FINAL REPORT: It's a fond farewell to our vast Touring estate after a highly capable nine months of family service...
Find your Chrysler 300C
Offers from our trusted partners on this car and its predecessors...
Or are you looking to sell your car?
Advertisement
I have unpacked our long-term Chrysler 300C for the last time, and the Pinnock family is sad to wave goodbye to the big estate.
Despite its shortcomings, I've become seriously attached to our distinctive load-lugger. Over the last nine months, its dramatic looks and lazy driving experience have more than made up for the overall fuel consumption of 29.3mpg and ocean-liner handling.
Mind you, it hasn't all been plain sailing. Since the last report (Issue 1,032), one of my colleagues managed to graze the rear bumper, and it has been back to the dealer. I noted in a previous issue that the 300C required a coolant top-up during the summer and, after a few weeks away from the car, I decided to give it a quick check.
The level was low enough to merit a trip to my local Chrysler outlet – EMG in Epsom, Surrey – for further inspection. Initial investigations revealed nothing, but after the car was kept in overnight, a hose connecting to the radiator breather pipe was found to be loose. It was fixed under warranty and a software update for the standard-fit sat-nav was also installed.
After that, the engine behaved impeccably, but the stereo developed an irritating intermittent fault as the touchscreen set-up randomly refused to play music from any of the available sources (radio, hard drive or CD). While this could be cured temporarily by turning the ignition off and on again, I was forced to endure at least one long motorway journey with the radio out of action before I could pull over and re-start the engine.
More reviews
Car group tests
In-depth reviews
Long-term tests
Road tests
To add insult to injury, the windscreen had picked up a chip, although I got it fixed (along with the bumper) before the recent cold weather turned it into a full-width crack. The Smart Repair experts at Shine! (www.taketheweekendoff.com) did the business with minimal fuss and impressive results, all for a total of £180.
After that, and with nearly 12,000 miles on the clock, it was time for the Chrysler's first service, so back to EMG it went. The dealer managed to carry out the work at short notice and even fixed the malfunctioning stereo with a further software update. The bill for £307 was expensive – but not wholly surprising considering the maintenance costs of similarly sized models on our fleet.
After that, it wasn't long before the 300C was off for good, so I unloaded its numerous storage cubbies and deceptively large boot for one last time. Its replacement certainly has a tough job on its hands. The thirsty and cumbersome Touring isn't without its faults, but few cars look as imposing.
I guess I'll just have to get used to making less of an entrance in future…
Second Opinion
It's hard to imagine a more perfect tool for eating up motorway miles. And the 300C commands attention that would put some serious sports cars to shame. Two journeys stick in my mind. On a trip from Birmingham Airport to London, at 10pm, the Chrysler wafted me home in armchair comfort – so I arrived refreshed. The other was a cruise to Swanage in Dorset carrying five people and luggage – with room to spare. In-your-face styling always turns heads, too.
Partnership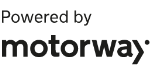 Need to sell your car?
Find your best offer from over 5,000+ dealers. It's that easy.
Jack Rix