New Citroen e-C4 and e-C4 X updated with more range
Citroen will also finally bring the C4 X to the UK
Citroen has been busy fettling the e-C4 and e-C4 X, improving the all-electric powertrain the cars share to unlock more range. The French firm has also confirmed that order books will open for petrol and diesel versions of the C4 X in the UK.
This isn't a mid-life facelift, because the current generation Citroen C4 was only launched in 2020, with the e-C4 X following last year. Alongside the revisions in battery technology, Citroen has looked at the C4 and e-C4's 'My Citroen Drive Plus' infotainment system, borrowing the latest version from the newer C4 X version. Citroen says this iteration offers an "improved user experience, with a more responsive, intuitive interface". 
UK production of the new e-C4 model won't start until July so expect first deliveries in late summer 2023. 
New 2023 Citroen C4 and e-C4: engines and drivetrains
Citroen will still offer the older 50kWh battery pack in the e-C4 and e-C4 X, but a larger 54kWh battery option will also be available on both cars, extending range up to 260 miles. Power and torque is up from the 50kWh model's 134bhp to 154bhp and 260Nm of torque.
Citroen claims the ë-C4 can cover 0-62mph in 9.7 seconds, hit a top speed of 93mph and cover 217 miles on a single charge. The car's battery pack will also recover an 80 percent charge in just 30 minutes when plugged into a 100kW fast charger. A full charge using a 7kW wallbox charger takes a little over seven hours. The new 54kWh versions have the same maximum charge speed. 
UK Citroen C4 buyers have their choice of three petrol, two diesel and one pure-electric powertrain. Petrol options include PSA's familiar PureTech 1.2-litre three-cylinder engine in three states of tune – 99, 128 or 153bhp. All models are front-wheel drive, while the more powerful versions are available with an eight-speed automatic gearbox.
The C4's diesel range is based around PSA's turbocharged 1.5-litre four-cylinder engine – and it's available in outputs of either 108bhp or 128bhp. The less powerful model is fitted with a six-speed manual gearbox as standard, while the range-topping model comes with an eight-speed automatic.
The car was Initially only offered as an all-electric e-C4 X but petrol and diesel-powered versions of the C4 X have now been approved for the UK market. There's a base 99bhp 1.2-litre three-cylinder model with a six-speed manual and a 128bhp petrol alternative or a 128bhp diesel - both with an eight-speed automatic.
Every version of the third-generation C4 will also be fitted with Citroen's new progressive hydraulic suspension set-up. The car's springs and shock absorbers work with hydraulic compression and rebound stops, which are designed to gradually slow body movement over bumps and potholes – ultimately improving ride quality.
New 2023 Citroen C4 and e-C4: technology and trim levels
The latest infotainment adds a better quality reversing camera view, simultaneous Bluetooth connection and customisable widget shortcuts. The optional wireless smartphone charging speed has also been upped. The technology update comes to the C4 Sense Plus, C-Series Edition and Shine Plus, along with e-C4 C-Series Edition and Shine Plus models - which also get a bi-tone roof.
Inside, the C4's striking cabin is largely unchanged, with a 10-inch infotainment touchscreen taking centre stage on the dashboard. In 2022, the C4 received updates to include Citroen Smart Pad Support to entry-level Sense models. This feature allows front-seat passengers to mount a tablet device to the dashboard, using an integrated holder above the glovebox. A screen filter is included in the tablet case, which prevents the driver from being distracted on the move. The passenger airbag has been designed with the system in mind, and deploys over the top of the mount in the event of an accident. 
Partnership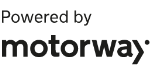 Need to sell your car?
Find your best offer from over 5,000+ dealers. It's that easy.
The final alteration comes in the form of a revised trim lineup. Citroen claims that 70% of C4 sales have been towards the top of the range since launch, and in light of this, two middle-rung models have been scrapped - the BlueHDi 130 diesel automatic in Sense Plus guise, and the PureTech 155 petrol automatic in Shine trim. Both options remain available with Shine Plus models. 
New 2023 Citroen C4: design and interior
The regular hatchback market has suffered in the wake of the SUV boom, so Citroen took a different approach with the styling of the third-generation C4. As revealed by Auto Express earlier this year, the firm's traditional Volkswagen Golf and Ford Focus rival has morphed into a coupe-inspired crossover.
Citroen's CEO, Vincent Cobée, explained to Auto Express how the C4's market needed reinventing. "I would agree that the C-segment has been a fairly traditional sector and is probably right for changes," he said. "One [idea] is to find the proper balance between affordability, versatility and comfort, better access, and better visibility, as there's probably also a need for more spice in the style."
So, the new C4 borrows styling cues from the larger C5 Aircross SUV, as well as the 19_19 Concept, which recently revealed Citroen's planned future design language The concept's influence can be seen in the head and tail-light design of the new C4.
Whether buyers choose combustion or electric power, the crossover's styling will be identical, with the exception of blue detailing on the badges of the e-C4.
The C4 measures 4,360 mm long, 1,800 mm wide, 1,525 mm high, making it noticeably larger than a VW Golf. Citroen claims boot capacity of 380 litres across every model, while wheel sizes range from 16 to 18 inches in diameter. There's also now the option of the C4 X which is little longer with a saloon boot and offers a bit more range in e-C4 X form with 222 miles. 
Citroen's work in the C4's cabin is a more gentle redesign of what we can see in today's C4 Cactus. Most obviously, there's a new 10-inch infotainment system and digital instrument binnacle, while a new centre console occupies the centre of the cabin. Wireless smartphone charging as well as Apple CarPlay and Android Auto connectivity are also included.
Citroen also claims there are 16 storage compartments dotted around the cabin that add up to 39 litres of additional storage.
Now read our review of the Citroen e-C4 X...