Citroen C5 Aircross vs Kia Sportage vs Skoda Karoq
We see if the chunky new Citroen C5 Aircross SUV can offer anything different from the Kia Sportage and Skoda Karoq
Like many brands, Citroen knows the importance of SUVs and is moving to incorporate many more into its line-up, with each wearing its 'Aircross' tag to signify the practical, higher-riding body style.
The latest is the C5 Aircross. Following the supermini-based C3 Aircross SUV, it enters a class already packed with talented contenders, many of which are either also new or have recently been updated to keep them fresh. A recent test highlighted this perfectly, when we brought together the Nissan Qashqai – the car that kick-started this crossover revolution – with a new petrol engine against the Vauxhall Grandland X.
Those cars show how important a small but strong turbo petrol engine is in this sector. So the updated Kia Sportage, which only comes with a naturally aspirated 1.6 petrol motor for comparable power, might face a tough challenge, even though it was tweaked last year to keep it up to date.
Our third contender here, the Skoda Karoq, is already established in this market, and fresh from victory against the Nissan and Vauxhall, it's moved through to this next round of competition against the all-new Citroen. Which car will take the spoils this time?
Citroen C5 Aircross
| | |
| --- | --- |
| Model: | Citroen C5 Aircross PureTech 130 Flair |
| Price:  | £25,325 |
| Engine:  | 1.2-litre 3cyl turbo, 128bhp |
| 0-60mph:  | 11.3 seconds |
| Test economy:  | 40.1mpg/8.8mpl |
| CO2:  | 121g/km   |
| Annual road tax:  | £140 |
Following the success of its C3 Aircross compact SUV, Citroen has turned its attention to the even more lucrative mid-size market with the C5 Aircross. We're testing the £25,325 PureTech 130 Flair version, which is bound to be a big seller.
Design & engineering
Unlike its smaller brother, the C5 Aircross is based on Citroen's latest EMP2 platform, which is shared with sister brand Peugeot. It offers struts and a torsion beam to take care of suspension at the front and back.
The chassis also features Citroen's Progressive Hydraulic Cushion tech, which has been tuned to put the emphasis on comfort. It's standard across the range and replaces a regular suspension bump stop with a secondary damper that slows body or wheel movement more softly when the damper gets close to the end of its stroke. This is part of the Advanced Comfort philosophy the firm has been developing for its latest cars. It also focuses on seat comfort, cabin refinement and a plush feel on the move.
Elsewhere, the technology is familiar, with the brand's 128bhp 1.2-litre three-cylinder turbocharged petrol engine linked to a six-speed gearbox.
The design uses many familiar Citroen cues, too, with narrow headlights, funky Airbumps on the doors and lots of plastic cladding. The rounded square motif is repeated inside on the chunky surfaces. There is a contrast in quality and texture between some panels. The cabin isn't as strong as the Skoda's, and is more on par with the Sportage's for finish.
It does get plenty of equipment in Flair trim, though. A digital dash with an eight-inch sat-nav system is included, and smartphone connectivity is impressive. There's also part-leather upholstery, cruise and climate control, parking sensors and a reversing camera. You can add keyless entry and a powered tailgate as part of a £790 pack, but the core kit list is generous enough that, as with the Kia and Skoda, you don't really need any extras.
Driving
Using downsized turbo engines like the Aircross's has meant larger family SUVs have been able to turn back to petrol power. The 230Nm of torque doesn't match the Skoda, but it easily has the naturally aspirated Kia covered, which meant plenty of flexibility on test.
Partnership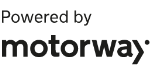 Need to sell your car?
Find your best offer from over 5,000+ dealers. It's that easy.
Take its performance between 30 and 50mph in third and fourth (4.6 and 6.0 seconds respectively) and its acceleration between 50 and 70mph in fifth and sixth gear (9.8 and 14.6 seconds); it matched the Skoda in the first test, but lagged by one second in fifth and 3.6 seconds in sixth. Even so, there's enough urgency from low down that you don't have to change gear to get the Aircross to go.
This makes it relatively relaxing, and the ride just about manages to match the engine's trait. The suspension feels very soft and the body control isn't very tight, but it allows the car to pitch, roll and float to cosset occupants from small changes in surface or bumps quite nicely. But the UK's road network is notoriously poor, so hit a rougher patch and the lack of control and soft set-up become a problem. The ride is inconsistent; sometimes it smothers bumps sweetly, sometimes a big depression will cause the wheels to clatter and knock the body off line.
The extremely light steering can also cause the body to pitch over on the soft suspension if you're too aggressive turning into corners. This means the Aircross clearly isn't the most dynamic SUV, yet the Karoq is also more comfortable. Still, refinement is good and the gearshift is an improvement over other Citroens. The change still feels baggy, mind.
Practicality
Here's where the Aircross picks up marks. It boasts flexible seating that slides back or forth to prioritise either cabin space in the rear or luggage room. It feels as if the Citroen trails just a little behind the Skoda on space in either configuration, because the Karoq's rear is cavernous given its footprint. But the newcomer has the edge on boot space, with an impressive 580 litres in its smallest configuration, compared with 479 litres for the Czech model.
Push both cars' benches forward and they'll reveal 720 and 588 litres respectively, so the Citroen's advantage grows even further.
While there's enough space in the front, the gearlever location feels slightly awkward, and the row of controls tucked under the touch-sensitive buttons below the screen is partly concealed.
Ownership
Citroen finished 25th out of 26 brands in the makers' chart of our Driver Power 2018 satisfaction survey and was routinely criticised in all categories. Its dealers ranked 11th out of 28 networks, but still the lowest of these three firms.
Safety is stronger, but Euro NCAP has yet to test the Aircross. Autonomous braking, lane departure warning and blind spot monitoring are standard, as are auto high-beam headlights. With this tech and the EMP2 platform's proven strength, we'd expect a decent rating.
Running costs
The Citroen is the cheapest of our trio to buy and emits the least CO2, at 121g/km, which places it in the 25 per cent Benefit-in-Kind tax bracket along with the 124g/km Skoda. As a result, it'll be the cheapest company car option, with higher-rate earners having to contribute £2,511 per year. It's £2,544 for the Skoda.
Kia does without a more modern turbocharged engine like its rivals', so it emits an uncompetitive 162g/km of CO2, and this puts it in the 33 per cent BiK band. It'll cost higher-rate earners a much heftier £3,311 per year in tax contributions.
Testers' notes
"The Aircross's Airbumps have been designed to reduce car park dents on the doors, and are rapidly becoming a Citroen SUV design cue. You can choose the colour of the inserts, too."
Kia Sportage
| | |
| --- | --- |
| Model: | Kia Sportage 1.6 GDi 130 Edition 25 |
| Price:  | £25,655 |
| Engine:  | 1.6-litre 4cyl, 130bhp |
| 0-60mph:  | 9.8 seconds |
| Test economy:  | 31.4mpg/6.9mpl |
| CO2:  | 162g/km   |
| Annual road tax:  | £140 |
The Sportage was one of the models that really kick-started a revolution for Kia. The famous third generation blended sharp styling with practicality at an affordable price. This Mk4 version evolved that with a big design change, while a facelift last year revamped it to keep the car fresh.
Design & engineering
One of the things we really wanted from the refresh – a downsized turbo petrol engine with a moderate output – didn't arrive. The lowest-powered turbo petrol you can get in the Kia is a 174bhp 1.6, so this 130bhp non-turbo 1.6-litre four-cylinder petrol is the rival to the Aircross. In Edition 25 trim (our pictures show a 2) it costs £25,655. That naturally aspirated unit means only 162Nm of torque, and the 1,490kg Sportage is the heaviest car here.
It does without the sort of clever comfort-focused dampers you get in the Citroen, while adaptive units aren't available, unlike on the Skoda.
You can order all-wheel drive, but not with this engine. If you want more off-road ability in the Citroen you'll have to go for the £400 Grip Control, which gives selectable modes for the ESP for use on snow, mud and sand, but the C5 Aircross is front-wheel drive only. Four-wheel drive is offered on the 1.5 TSI Karoq, but most buyers will stick with the cheaper and more efficient two-wheel-drive models.
The quality of the materials is good in the Kia and you can see how the brand has distilled much of what made the larger seven-seat Sorento SUV so likeable down into a smaller package. The plastics are soft and made to look like leather. Some of the materials are smoother and shinier, but on the whole it's a good effort, even if it still falls short of the standards set by the Skoda for a similar price.
It comes well equipped, though. You get an eight-inch touchscreen, which features Apple CarPlay and Android Auto as standard, while Edition 25 trim – introduced to mark the Sportage's 25th anniversary – also brings sat-nav, a 360-degree camera, front and rear parking sensors, adaptive LED headlights, metallic paint, part-leather seats and loads of safety tech.
Driving
The Kia's ride and handling are well judged and the car takes most surfaces in its stride, but it still gets disrupted by some. It feels pitched in between the Citroen and Skoda in terms of firmness, erring more towards the Karoq's end of the scale.
The steering is light and lifeless but direct enough to capitalise on the relatively well-controlled roll, while the ride at speed strikes a nice balance between control and comfort. Yet the chassis can't make up for the engine's shortfalls. Without a turbo to boost the output, the 1.6 unit has to be revved hard to match its rivals' performance. This showed where the Kia lagged way behind during our in-gear tests, taking 7.5 seconds longer to accelerate from 50 to 70mph in top than the Skoda, at 18.5 seconds.
Thankfully the six-speed transmission is pleasant enough to work, with a light action that has a good level of mechanical precision. It feels less restrictive than the Karoq's shift and of much higher quality than the Citroen's. But this impacts refinement because revving the engine to extract the performance means you hear the harsher tones. The Sportage turns 3,100rpm at 70mph, while its rivals are closer to 2,300rpm, yet the Kia doesn't have the response or shove of its competitors at motorway speeds. It feels obviously a generation behind these cars.
Practicality
The Sportage also lacks the more adaptable seating arrangement of the Citroen or Skoda, but with 491 litres of luggage space with the bench in place, it still offers a decent balance between leg and luggage room; it just can't match its rivals at either end of their respective windows of operation. Drop the seats and there are 1,480 litres, which is some way behind the other cars.
Otherwise, the cabin is pleasing if a little dull. In the front there's lots of storage with cup-holders, trays and cubbies, plus features like a rear USB charger make living with the car easy. Yet compared with its more spacious and versatile rivals that actually have a similar physical footprint, the Sportage obviously has its design roots in a previous generation.
Ownership
Kia's excellent seven-year/100,000-mile warranty gives the car an edge here. Citroen and Skoda both only offer three-year/60,000-mile packages.
Safety is strong, too, with a full five-star Euro NCAP rating from when the Sportage was new. Protection has only improved since then and this updated model's extra safety tech will be a boon.
Edition 25 trim gets autonomous braking with pedestrian warning, blind spot warning, lane-keep assist, a driver tiredness monitor and six airbags. Kia took a strong eighth-place finish in the makers' chart of our Driver Power 2018 poll, two spots behind Skoda.
Running costs
With its older-style naturally aspirated engine, the Sportage returned only 31.4mpg fuel economy on test. This translates to an annual petrol bill of £2,081 based on 12,000 miles a year. That's roughly 25 per cent more than you'd spend on the Skoda or Citroen.
The Karoq's solid 38.9mpg result means costs of £1,680, while you'll spend £50 less than this per year at the pumps by running the C5 Aircross because it returned an even better 40.1mpg figure on test.
While the Skoda and Citroen were close for fuel economy and will change a little with driving style and use, no amount of hypermiling will bring the Sportage close to its competitors here.
Testers' notes
"The Sportage facelift focused on a tweaked look inside and out, upgraded infotainment and much-improved safety technology, as well as the addition of a mild-hybrid diesel engine."
Skoda Karoq
| | |
| --- | --- |
| Model: | Skoda Karoq 1.5 TSI 150 SE L |
| Price:  | £25,660 |
| Engine:  | 1.5-litre 4cyl turbo, 148bhp |
| 0-60mph:  | 9.2 seconds |
| Test economy:  | 38.9mpg/8.6mpl |
| CO2:  | 124g/km   |
| Annual road tax:  | £140 |
Fresh from its recent victory against the new Nissan Qashqai 1.3 DIG-T, our favourite family SUV, the Skoda Karoq, is going back into battle against the C5 Aircross. We're testing a 1.5 TSI 150 in SE L spec (although our pictures show a Sportline 4x4), but is it a better bet than the Citroen?
Design & engineering
A similarly flexible approach is used in the Skoda's construction as in the C5 Aircross's modular architecture. The Volkswagen Group's offering is the MQB platform and is fitted with a 148bhp 1.5-litre turbocharged four-cylinder petrol engine here. It produces 20bhp and 20Nm more than the Citroen.
Although four-wheel-drive cars get a different suspension layout (at the rear to help with sending drive to the back wheels), the set-up here with this two-wheel-drive model matches its test rivals.
The Skoda's damping is firmer than in either competitor, but that has benefits for handling, as we'll see. However, it is also the only car of this trio that's available with adaptive dampers. They cost £1,000, but they still aren't essential.
All three models are very close on price with just £330 separating the cheapest (the Aircross) and the most expensive (the Karoq). The Skoda is £5 more than the Kia, but it has a higher-quality finish.
There are more soft materials, while the design is the most interesting and mature. Yet ergonomics and practicality are the best, especially compared with the Citroen, which has some strange cabin quirks.
SE L trim gets an eight-inch infotainment system with sat-nav, Apple CarPlay and Android Auto. It's the best multimedia unit of these three, as we'll see. You also get parking sensors and a reversing camera, autonomous braking, heated seats, adaptive cruise control, keyless operation and LED headlights.
Driving
Thanks to the Karoq's stronger output, it was easily the quickest car on test. We've already seen how disappointing the Kia's acceleration stats were, so it's no surprise that it beat the Sportage, but the Skoda also eclipsed the C5 Aircross. It sprinted from 0-60mph 2.1 seconds faster than the Citroen, in 9.2 seconds.
Interestingly, when it was revved hard, such as when accelerating from 0-60mph, the Kia was quicker than the Citroen, taking 9.8 seconds. It's only when you ask it to pull from low down in gear where its much lower torque is shown up.
There was no such problem for the Skoda. It was particularly impressive in fifth and sixth between 50 and 70mph, taking 8.7 and 11 seconds respectively, putting a clear margin between it and its rivals, even if the C5 Aircross matched it in the lower gears.
On top of this straight-line advantage, the Skoda also has its competitors covered in corners. Its ride and handling balance is the best, with a set-up that's on the firm side, but not uncomfortable. It controls roll well. The Kia is closer in ethos to the Skoda, although the Karoq's steering is sharper.
Despite this, the Skoda's a forgiving car. Although it's not as soft and floaty as the Aircross, it does a similarly good job of absorbing big bumps, because the body is kept more stable, while the ride and reaction to road imperfections are more consistent.
Practicality
In SE L trim the Karoq gets flexible rear seating, which means the 60:40-split bench slides to either prioritise load capacity or passenger room, just as it does in the C5 Aircross.
But it doesn't have quite as much boot space, with between 479 and 588 litres depending on the back bench position. While it's ultimately not quite as practical as the Citroen, the Karoq realistically offers as much versatility as any family running this kind of SUV will need. It also feels roomier in the back than the Aircross. Both shade the Sportage for legroom.
The Skoda really scores with its little touches. These 'Simply Clever' features might only seem small, but an umbrella under the passenger seat and an ice scraper in the fuel filler could come in useful. Cabin storage beats the Citroen's, while the interior is more logically laid out and the ergonomics better; these things help the Karoq claw back points from the Aircross.
Ownership
Skoda usually performs well in our Driver Power surveys and its 2018 result was no different. It was sixth in the makers' chart, pipping Kia by two places and Citroen by 19.
The Czech and Korean brands were well matched in the dealer network poll, too; Skoda took eighth and Kia seventh, while Citroen finished 11th.
Safety is also strong. The Karoq's full five-star Euro NCAP rating is due to its seven airbags, plus standard autonomous braking, pedestrian detection and adaptive cruise. You can upgrade safety with blind spot monitoring and lane-keep assist for £860.
Running costs
Many people looking at this class will buy on PCP finance and the Skoda is competitive, but there will still be some cash buyers, so depreciation will be an important factor (this also has a bearing on PCP prices).
Here the Skoda is clearly the class of this field, with a predicted residual value of 50.9 per cent. This means it'll therefore lose £12,599 and be worth £13,061 after three years or 36,000 miles.
The Citroen trails on a predicted 47.4 per cent, which equates to depreciation and a residual value of £13,326 and £11,999 respectively over the same period. The Kia is even further behind, probably because of the limited appeal of its non-turbo engine. An expected residual value of 45.2 per cent equates to depreciation of £14,054, so the Sportage will be worth £11,601.
Testers' notes
"New £450 Virtual Cockpit digital dash option further enhances Skoda's already impressive infotainment system, putting clear ground between it and rivals in this area."
Results
First place: Skoda Karoq
The Karoq takes yet another win. This shows just how many models there are in this class and how competitive a sector it is, so Skoda should be proud that its model held off newer competitors. That's thanks to the car's tempting blend of space, practicality, performance and comfort, combined with decent driving dynamics, a high-quality cabin and advanced tech at an affordable price.
Second place: Citroen C5 Aircross
Practicality is the Aircross's big positive. It's mostly comfortable and offers adequate performance, passenger space and quality, but a slower, more frustrating infotainment system holds it back against the hugely competent Karoq. Sister brand Peugeot's 3008 uses similar mechanical underpinnings, but we feel it's a higher-quality, better-executed SUV.
Third place: Kia Sportage
The updated Sportage is still a likeable car. It rides and handles well enough, while its infotainment and safety are competitive. But there are areas where it still feels a generation behind: the smaller boot and non-turbo petrol, for example. Kia desperately needs a lower-powered turbo to boost running costs and competitiveness. Until it has this, the Sportage won't get a look in.
Also consider...
New: Toyota RAV4 Hybrid Icon
Price: £29,635
Engine: 2.5-litre 4cyl/elec, 215bhp
The latest RAV4 is pricier and more powerful, but offers similar practicality to the Karoq and the potential for strong efficiency, thanks to the hybrid powertrain. It means Toyota's SUV could be back to its best. We'll put it through a road test soon to find out.
Used: Land Rover Discovery Sport 2.0D HSE
Price: £25,000
Engine: 2.0-litre 4cyl, 178bhp
For this budget on the second-hand market you could get a more premium product in the form of a Land Rover Discovery Sport 2.0-litre diesel with around 25,000 miles on the clock. It also brings 5+2 seating, so there's even more practicality.
Figures
| | | | |
| --- | --- | --- | --- |
|   | Skoda Karoq 1.5 TSI 150 SE L | Citroen C5 Aircross PureTech 130 Flair | Kia Sportage 1.6 GDi 130 Edition 25 |
| On the road price/total as tested | £25,660/£28,180 | £25,325/£27,650 | £25,655/£25,655 |
| Residual value (after 3yrs/36,000) | £13,061/50.9% | £11,999/47.4% | £11,601/45.2% |
| Depreciation | £12,599 | £13,326 | £14,054 |
| Annual tax liability std/higher rate | £1,272/£2,544 | £1,255/£2,511 | £1,656/£3,311 |
| Annual fuel cost (12k/20k miles) | £1,680/£2,800 | £1,630/£2,716 | £2,081/£3,469 |
| Insurance group/quote/VED | 15/£437/£140 | 17/£480/£140 | 14/£478/£140 |
| Cost of servicing | £342 (2 services) | £751 (3 services) | £269 (3 services) |
| Length/wheelbase | 4,382/2,638mm | 4,500/2,730mm | 4,485/2,670mm |
| Height/width | 1,603/1,841mm | 1,670/1,859mm | 1,645/1,855mm |
| Engine | 4cyl in-line/1,498cc | 3cyl in-line/1,199cc | 4cyl in-line/1,591cc |
| Peak power/revs | 148/5,000 bhp/rpm | 128/5,500 bhp/rpm | 130/6,300 bhp/rpm |
| Peak torque/revs | 250/1,500 Nm/rpm | 230/1,750 Nm/rpm | 161/4,850 Nm/rpm |
| Transmission | 6-speed man/fwd | 6-speed man/fwd | 6-speed man/fwd |
| Fuel tank capacity/spare wheel | 50 litres/£150 | 53 litres/space saver | 62 litres/repair kit |
| Boot capacity (seats up/down) | 479-588/1,810 litres | 580-720/1,630 litres | 491/1,480 litres |
| Kerbweight/payload/towing weight | 1,389/537/1,400kg | 1,404/536/1,350kg | 1,490/510/1,400kg |
| Turning circle | 10.2 metres | 12.4 metres | 11.0 metres |
| Basic warranty (miles)/recovery | 3yrs (60,000)/3yrs | 3yrs (60,000)/1yr | 7yrs (100,000)/1yr |
| Driver Power manufacturer/dealer pos. | 6th/8th | 25th/11th | 8th/7th |
| NCAP: Adult/child/ped./assist/stars | 93/79/73/58/5 | N/A | 90/83/66/71/5 |
| 0-60/30-70mph | 9.2/12.2 secs | 11.3/10.6 secs | 9.8/13.1 secs |
| 30-50mph in 3rd/4th | 4.6/6.1 secs | 4.6/6.0 secs | 6.2/9.3 secs |
| 50-70mph in 5th/6th | 8.7/11.0 secs | 9.8/14.6 secs | 13.8/18.5 secs |
| Top speed/rpm at 70mph | 126mph/2,250rpm | 117mph/2,300rpm | 113mph/3,100rpm |
| Braking 70-0/60-0/30-0mph | 48.0/35.0/9.1m | 48.7/32.7/9.0m | 47.0/33.8/9.7m |
| Noise outside/idle/30/70mph | 72/43/61/70dB | 70/42/63/72dB | 70/43/61/73dB |
| Auto Express econ. (mpg/mpl)/range | 38.9/8.6/428 miles | 40.1/8.8/468 miles | 31.4/6.9/428 miles |
| Government combined economy | 40.9mpg | 39.9mpg | 36.2mpg |
| Government combined economy | 9.0mpl | 8.8mpl | 8.0mpl |
| Actual/claimed CO2/tax bracket | 168/124g/km/25% | 163/121g/km/25% | 208/162g/km/33% |
| Airbags/Isofix/park sensors/camera | Seven/yes/yes/yes | Eight/yes/yes/yes | Six/yes/yes/yes |
| Auto box/lane-keep/blind spot/AEB | £1,540/£860*/£860*/y | No/yes/yes/yes | No/yes/yes/yes |
| Clim/cruise ctrl/leather/heated seats | Yes/adaptive/£250/y | Yes/yes/part/no | Yes/yes/part/yes |
| Met paint/LEDs/keyless/pwr tailgate | £595/yes/yes/£500 | £545/no/£300/£790* | Yes/yes/no/no |
| Nav/digi dash/DAB/connected services | Yes/£450/yes/yes | Yes/yes/yes/yes | Yes/no/yes/yes |
| Wireless charge/CarPlay/Android Auto | No/yes/yes | £100/yes/yes | No/yes/yesResults |