Long term test review: Dacia Duster 4x2 Comfort
Final report: We look back on nine months with our SUV and reckon we bagged a bargain
Find your Dacia Duster
Offers from our trusted partners on this car and its predecessors...
Or are you looking to sell your car?
Advertisement
We've loved running the Dacia Duster on the Auto Express test fleet. It's proven itself as a practical and dependable workhorse, but perhaps more surprisingly, it's also full of charm and character.
Mileage: 18,937Economy: 51.3mpg
From cars to groceries, to fitness, the general level of quality for the average consumer is sky high at the moment. This has been brought to my attention more since I have been running our Dacia Duster; the standard of my most frequently used conveniences, services and goods seems to be really good, and I think the Duster sits at the front of the pack in that regard.
Thanks to the on-the-road price of £15,995, I can't think of a car that better exemplifies value for money. You see, despite the Duster sitting at the cheaper end of the market, I've found the quality in it to be just as high as I would expect of new cars costing far more. That's especially true if I limit that to SUVs, since no other model in this category offers as much as the Duster for so little money.
• Best small SUVs and crossovers
Throughout its time at Auto Express, it has been more useful and practical for my needs than I could have hoped for. I use the Duster as daily transport to and from photo shoots, full of my camera gear and car-washing kit, but it's also often in use as a camera car when we're on test tracks.
Throughout all of that it has felt as if every part of this car was designed with me in mind. When I sit in the rear seats, or in the boot with all the seats flat, to take car-to-car shots, I need a smooth ride to get the perfect picture. The Dacia is brilliant in that regard; it's one of the best I can remember and I didn't expect it from a car at this price. 
Many much more expensive models are harsher to sit in on bumpy roads. And the high-up stance of the Duster also means it's perfect when I need to get a higher vantage point for a static photo.
Being in my thirties now, I'm in much less of a hurry to get to my destination. That suits the Duster fine, because it is happiest below 65mph – which pleases my wallet as well, because fuel economy is superb when cruising at that speed. I'm not a fan of adaptive cruise control, so the traditional cruise control makes my journeys much more relaxing if the traffic isn't horrific.
My age brings a bit of nostalgia for the nineties and early noughties, and the Duster even manages to tick that box for me. I feel today's cars have too many expensive and unnecessary technological aids, and focus too much on a premium appearance, but when I get in the Duster it feels familiar and honest, rather than stripped back. It's like a car from my favourite era, but new in 2019.
Partnership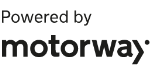 Need to sell your car?
Find your best offer from over 5,000+ dealers. It's that easy.
I love the Duster so much I could choose pretty much anything on the car and find a reason to enthuse about it. I'm a big fan of the simple design of the alloy wheels, for example. I think they really work with the design, and cleaning them is super-easy – a big plus. They're not large and they're not fancy, but their simplicity is what makes them great; they also enable the big sidewalls on the tyres, which improves ride comfort and prevents kerbed rims.
• Best cheap, fuel efficient used cars
The only thing I didn't get on with was the infotainment system. When it works, it's fine; it looks a bit dated but I don't mind that, and it has all the features I need: Bluetooth, DAB radio and sat-nav. However the radio still isn't working, so I've been stuck with just FM frequencies for weeks.
The gearing is also a bit off for life in London (where I live); first and second are too short, which is good for off-roading but a bit irritating when you're trying to keep revs down driving around town. I never know which gear to choose when I'm in traffic.
Sixth report: Dacia Duster
Our Dacia Duster shows its mettle on a French booze cruise
Mileage: 17,375Economy: 53.0mpg
Being in my early thirties now, I like to feel that I am slightly more measured when it comes to buying alcohol, and that the days of wishing I hadn't spent too much money on booze are behind me. 
Sadly this is not the case, and now that my partner and I have decided to throw a massive party for a couple of hundred friends and family (we're getting married), I have been forced to channel the not-so- distant past, hop over to the continent and set my bank card alight in preparation for the big day. Luckily my task was made easier thanks to the Auto Express Dacia Duster, with its impressive 478-litre boot, 53mpg fuel economy and comfortable ride. The reliable Romanian pack horse was the perfect car to help me avoid having to fork out too much cash on drink.
We travelled to France with my partner's parents in convoy with their Audi Q3, which is a similar size to my Duster. The Dacia's 478-litre boot capacity extends to 1,623 litres when the seats are folded, and the previous-generation Audi Q3's 420 litres opens to 1,325 with the seats down, so there was enough room to just about squeeze everything in (288 bottles of lager, 150 bottles of wine, and 40 bottles of Prosecco). Neither car would have been be able to handle all that weight alone. 
The trip was mainly motorway miles and the Dacia's cruise control really came in handy here. Once we got down towards the Channel there wasn't much traffic, making for a pretty smooth run there and back. The crossing itself was easy, too. 
Once we arrived in France, we drove to a small village called Andres, where we stayed overnight. The smaller roads and towns were a nice change from all the motorways, and the Dacia is just as good in either setting; it's comfortable no matter how fast you're going. 
Although the pace had to drop off once we had loaded up with the drinks, the Duster never really felt any less capable. The torquey diesel engine meant it kept up with traffic even when close to its payload limit.
Ease of access was a strong point on this trip that I noticed more than I have done before. The doors opened wide enough that we could easily get the crates and boxes of booze into the footwells, and the boot opening is nice and large as well. While we weren't carrying rear-seat passengers, we proved that ease of access is a big plus point in lots of situations.
The Duster continues to impress with everything I throw at it, but the SUV hasn't been without fault. I've recently found that the radio isn't quite right.
The DAB function has totally given up and won't allow me to listen at all. While FM still works, if I select DAB on the touchscreen, it freezes the system and I  have to wait a few seconds before I can do anything with the display. It's a shame the DAB radio is playing up, because everything else has been 'rosé' so far with the Duster.
Fifth report: Dacia Duster
Dacia Duster impresses on Glastonbury Festival outing
Mileage: 13,482Economy: 53.0mpg
Our Dacia Duster spends the majority of its time ferrying around no more than two passengers at a time. So whenever I have the opportunity to get the car fully loaded, I love to give it a good run out. 
When I was lucky enough to get tickets to this year's Glastonbury Festival, I put my hand up and opted to be the designated driver, because I knew that the Duster would be perfect for the task. It had to carry four passengers, plus their tents and all the necessary gear, from home in London to the South West for a brilliant festival weekend.
Starting out in the capital, I set off from Forest Gate in east London and headed down the M3 to Bournemouth, where I collected my passengers and their cargo. 
The wide door openings, including the hatchback, meant that we were loaded up and good to go in less than 20 minutes, ready to head for the world-famous farm via Dorchester and Yeovil. The Duster's 478-litre boot swallowed up the majority of our luggage, with the remaining items ending up on the middle of the back seat. My passengers had the door bins in full use for drinks and other smaller items. But the hard plastics showed themselves up a bit here, because there was quite a rattle as the car shifted about at speed.
Motorway miles are normally where the Duster shines, and at full capacity it didn't skip a beat. There was plenty of room and comfort for everyone on board, even with extra gear on the back seat. And while the stereo isn't exactly a match for the set-up on the Pyramid Stage, it was good enough to keep us all entertained on the journey down.
Once we got off the main roads and headed across some of the West Country's smaller lanes, the engine required a few more revs than I'm used to from time to time; hill climbs and descents needed a bit more attention with all the extra weight on board. 
Once we arrived, I was prepared for the worst conditions that Glastonbury is famous for – but with the recent hot weather, the car park was relatively dry and we parked up easily. The scorching weather meant that we had a great time listening to our favourite bands and acts over the next few days.
When it was time to leave, I was glad to drop back into the Duster's driver's seat. It's not the greatest driving position in the world, but I've become used to it and I can get comfortable quickly enough. 
Good visibility means the Dacia is easy to drive, and navigating out of the car park and back to the main roads was no problem.
Despite its humble roots, or perhaps because of them, the Duster is constantly growing on me. The more time I spend behind the wheel, the more I appreciate just how much car you get for your money here. It does everything that you ask of it, and the only sacrifice you have to make is enduring a few rattles from the hard plastic trim.
Fourth Report: Dacia Duster 
It might not have an electric option, but the diesel SUV makes up for it
Mileage: 8,889Economy: 53.0mpg
Our Dacia Duster had a bit of an identity crisis this week, because it found itself at the new BP Chargemaster hub in Milton Keynes, Bucks. While the super-functional budget SUV is a long way off being a cutting-edge electric car (it's based on a platform conceived well over a decade ago and there are no electrified versions), because of its fantastic 53mpg fuel consumption, it didn't feel all that out of place.
As diesel power is becoming ever more unpopular in the UK, we're spending more time in petrol models. My Duster is a great reminder of what diesel is best at, though; I can't remember ever seeing such strong economy from a petrol-engined car. 
Only electric and electrified models can match the efficiency of diesel, but those vehicles tend to be pretty expensive thanks to the tech involved. For someone wanting an affordable car that can also achieve impressive economy, a small, light diesel model is still a good option.
I do a lot of miles in my Duster, so the fuel savings are a huge plus. Electrified cars are great for lower-speed trips, but because I spend a lot of time on the motorway my 1.5 dCi four-cylinder is probably a better fit. One thing I would change if I could would be the noise; silent electric running is far more relaxing than the clatter of a utilitarian diesel. 
Elsewhere, the infotainment system has been playing up a little recently. The radio will come on, but the screen stays blank until I turn the car off and on again. It's a pain to sort if I want to pull away quickly, because I have to stop again to get it all working. 
The lack of phone storage is another thing that grates. When my mobile is plugged in, the only place to put it without it moving is the cup-holder.
Third report: Dacia Duster
Spring has sprung, so it's time for our Dacia Duster to get a wash
Mileage: 5,098Economy: 51.5mpg
I wouldn't say that I've completely neglected our Dacia Duster for the past four months, but due to the amount of miles that it has to cover week in, week out – and because the UK's weather is fairly changeable, to say the least – my faithful companion could do with a bit of a scrub. As the weather gets warmer, the idea of giving it a wash isn't quite so daunting.
A nice spring clean is in order for our loveable Romanian rogue, just like I've had to do in my flat recently. Very soon, I'll be using the Duster to transport all my worldly goods, when I move house from north London down to the southern part of the capital.
But it almost seems a shame to clean off the muck, as the humble Dacia looks great when it's dirty, doesn't it? Although my car isn't a 4x4 model, it still has a purposeful stance, as if it's been on some big adventures. Anyone who has gone to the Alps in the past five years will know that the French locals love their Dusters, and they never clean them; they just roll around in these cheap cars all year long, paying no attention to their condition. My dirty Dacia is a small reminder of these unpretentious places – a real contrast to London, that's for sure.
Even though it's a budget motor, the plastics inside don't seem too cheap, and it still feels well built and solid. Nothing's rattling or wearing out yet, even after over 5,000 miles behind the wheel. The stop/start system is good, and because a lot of my journeys start and end in the capital, chucking out fewer emissions as I pass pedestrians is a good thing.
Finally, the gearbox is a daily joy to use, although the ratios are quite long. That's good for economy, if not for performance, but when you find yourself on a nice stretch of road, the gearbox is engaging to use.
Second report: Dacia Duster 
Our Dacia Duster SUV is back on the road after tyre repair
Mileage: 4,301Economy: 51.5mpg
I'm loving my Dacia Duster already, because its back-to-basics nature really suits my lifestyle. The fact that it's among the cheapest new cars currently on the market makes that all the sweeter, too.
So when I discovered last week that a huge bolt had been forced into one of my new best friend's rear tyres, I felt the pain myself like you would if a beloved pet trod on a drawing pin.
At least this puncture was slow enough that I was able to nip down to the closest Kwik Fit centre in Hornsey, North London, where my Duster was treated to a tyre repair. I was on my way again in no time, although my wallet was £90 lighter. I'm just glad that the bolt didn't cause more damage than it did.
The tyres on my Duster are one of the reasons I love driving it. It sounds strange, but when you consider that the huge sidewalls improve ride comfort and also remove worries about kerbing a wheel while parking, I hope you can see what I mean. They're also pretty grippy on loose surfaces, so even my front-wheel-drive Duster is able to tackle some light off-roading when the need arises.
Another thing I love about the Dacia is the large boot. It's easily big enough for me to fit in all my camera gear, along with tripods, light stands and some buckets and bottles of auto shampoo for keeping our test cars sparkling. The comfortable ride afforded by the chunky tyres helps me hold my camera steady when I'm shooting moving vehicles, too, although I wish the back door opened a bit wider to allow me to peer out with more confidence. I appreciate that virtually no other person will have that problem, though – and the spacious back seats are a plus point for me as well as any potential owners.
First report: Dacia Duster
Does our new diesel Dacia Duster have a kind of magic? Early impressions are good
Mileage: 2,040Economy: 52.6mpg
I want to Break Free, Radio Ga Ga, Under Pressure, A Kind of Magic – like most people, whether they choose to admit it or not, there aren't many Queen hits that I don't enjoy. And if I do happen to be behind the wheel when one comes on the radio, then without a doubt I will be cranking up the volume and trying my best not to damage my vocal cords while joining Freddie Mercury in song.
But such is the power of advertising that since I've been handed the keys to the newest member of the Auto Express fleet, there's been one particular song that I haven't been able to stop belting out, regardless of whether it's coming through the stereo or not: "Another one drives a Duster!"
As catchy as adverts can be, we all know they're designed to sell products. So over the coming months, I'll be running our new budget SUV to see whether more and more of us should be driving a Duster, like the earworm song in the TV ad suggests.
Our car is a front-wheel-drive diesel model, which is the version that we think makes the most sense, especially in manual form. Without four-wheel drive, there's a weight saving of 85kg, which means we can make the most of the efficient 1.5-litre turbodiesel engine under the bonnet.
It certainly seems to be paying off so far; an average of 52.6mpg is a pretty good return, considering that there are only about 2,000 miles on the motor at the moment.
Our Comfort-spec car comes with 16-inch alloys, cruise control, cloth seats, a reversing camera and a seven-inch touchscreen display, with sat-nav as standard. Cars built after December 2018 feature Android Auto and Apple CarPlay, too, although mine was produced just before then, so I'll be making do with the built-in navigation. I would say that "I Want it All", but I really don't – honestly, this kit list is spot on for me.
The back-to-basics nature of the Duster is a big selling point, and my first impressions are that this really is a good car; I didn't have to be behind the wheel for long to realise how much I liked the Dacia SUV.
I am no technophobe, but I'm loving being able to drive through congested streets near my home in London without having lots of different sensors and alerts trying to convince me that I'm about to have a crash. I'll blame that on the over-sensitive safety functions in many other cars. In fact, I'm always telling them, "Don't Stop Me Now".
The Dacia's seven-inch infotainment touchscreen has quite an old-fashioned interface, using large buttons with lots of primary colours, but it is very accessible from the outset, and that has helped me to get up to speed with the system quickly.
Another thing I usually hate in modern cars is having to tap away at a touchscreen in order to change the air-conditioning or heating settings. But, of course, the no-frills Duster has a traditional set of buttons and dials to control these features, which means I'm able to keep my One Vision on the road.
So while some people might find the lack of tech in the new Duster a turn-off, for me it's actually quite refreshing. It also means you get more car for your money, because the budget SUV offers loads of interior space for not a lot of cash. The boot offers 1,623 litres with the rear seats folded down. That's more than enough space for someone who is training for a Bicycle Race to chuck all their gear in the back, for example. For me, it's more about stashing away my camera equipment and car cleaning kit, and it's top marks so far for the Duster here.
Then there's the rear seat space, which is also very good. There's much more room in here than you'll find in a similarly-priced supermini – certainly enough space for a couple of Fat Bottomed Girls or boys, although I haven't tested that theory out.
I'm looking forward to seeing how well the Duster copes with daily life over the next few months behind the wheel. Will the back-to-basics nature start to grate, or can its simple charm keep me happy? Hopefully, it will be the latter, but that remains to be seen. For now, there's only one thing to say, isn't there? I'm in Love with my Car (yes, that really is a Queen song).
*Insurance quote from AA (0800 107 0680) for a 42-year-old in Banbury, Oxon, with three points.