Lexus RZ vs Tesla Model Y: 2023 twin test review
The big-selling Tesla Model Y is the car to beat in the premium electric SUV class. Can the new Lexus RZ do it?
An electric revolution is sweeping across the new-car market, and one brand can be credited for that, to a fairly large degree. Tesla proved that EVs can be exciting and desirable at a time when few other EVs could claim to be either.
As a result, rival brands are now trying to wrestle away some of Tesla's market share. And there are chances to be had, as our last encounter with a Model Y showed when it came in for some criticism for its road manners against its rivals. However, this time we're trying the top-spec performance variant, which gets a unique chassis set-up. We're keen to see whether the changes to the Tesla have altered our opinion from last time, for better or worse.
Toyota, and its luxury division Lexus, have been slower than most to react to Tesla's popularity. Now, we have the all-electric Lexus RZ to try, so can this be the car to take the class lead? We find out in our in-depth real-world test, plus we also take a look at four additional Model Y rivals that also deserve your consideration.
| | | |
| --- | --- | --- |
|   | Lexus RZ 450e Premium Plus Pack | Tesla Model Y Performance |
| Price: | £68,500 | £59,990 |
| Powertrain: | 2x electric motors, 308bhp, 71.4kWh battery | 2x electric motors, 527bhp, 82kWh battery |
| 0-62mph: | 5.3 seconds | 3.5 seconds |
| Test efficiency: | 2.3mi/kWh | 3.1mi/kWh |
| Range | 252 miles | 319 miles |
| Annual VED: | £0 | £0 |
Lexus RZ
Prices for the new Lexus RZ start from £64,500 and climb to £74,000, depending on trim. We're testing the Premium Plus pack, which sits roughly in the middle, at £68,500.
Tech highlights 
While this is Lexus's all-new EV, it's not completely unique. That's because underneath the striking bodywork, the RZ shares plenty with the Toyota bZ4X. Indeed, the pair have the same platform – right down to an identical 2,850mm wheelbase – and use a 71.4kWh lithium-ion battery. 
But while the Toyota uses a single motor with a maximum of 215bhp, the Lexus combines a 201bhp front motor with a 107bhp unit at the rear, which is enough for a combined 308bhp and 435Nm of torque. Lexus also fits the RZ with its Direct4 control system, which allows power distribution to be altered in milliseconds depending on conditions; between 25 and 80 per cent of torque can be sent to the rear wheels.
At 2,055kg, the Lexus is towards the lighter end of its EV segment. Its maker credits this in part to the use of lightweight steel mixes in some structural areas, plus an aluminium bonnet. That bonnet features tight sealing to reduce unwanted wind noise (a side effect of a near-silent powertrain is that other noises become more pronounced), while acoustic glass and noise-cancelling speakers also play their part.
Safety: Euro NCAP has yet to assess the RZ, but it has already tested the mechanically similar bZ4X, which chalked up a five-star rating. We'd expect the Lexus to perform similarly.
Lexus says that its safety systems can be updated over the air, so when software improvements are available, the collision-avoidance tech can improve without even needing a stopover at a service centre.
On the road
As an overall package, the Lexus has some key advantages over the Tesla, particularly when it comes to refinement and comfort. 
Around town: The most notable advantage that the RZ has comes at low speeds, where it rides more smoothly than its rival. The 20-inch wheels transmit a little fidget into the cabin, but knocks from the suspension are better suppressed here. 
Partnership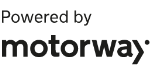 Need to sell your car?
Find your best offer from over 5,000+ dealers. It's that easy.
The brakes are easy to modulate at low speeds, and we like the ability to choose the level of brake regeneration on the fly, thanks to paddles mounted behind the steering wheel. One criticism we have of the RZ is its poor rearward visibility, although it's no worse than the Tesla in this regard.
A & B-roads: Explore the RZ's performance, and it's clear that it falls well short of the Tesla's. That's more credit to the Model Y's stunning speed than a criticism of the Lexus, though; a 0-62mph time of 5.3 seconds for the RZ is still plenty fast enough. 
The Lexus also feels more natural to drive than its rival. The steering is a little slower and offers much better feedback, but while the car rolls a little more through the turns, it's not unwieldy, and the grip and balance of the chassis – both undoubtedly helped by the constant adjustments made possible by that Direct4 all-wheel drive system – inspire confidence. The RZ is quite fun in its own way, even if it's ultimately set up for a relaxing drive, rather than an involving one.
Motorway: At higher speeds, the Lexus produces less road noise than its US counterpart. The low-speed fidget all but disappears, too, so you're left with a relaxing ride. It's stable as well, and while the acceleration tails off more noticeably than in the Tesla, it's still more than quick enough.
Ownership
Lexus is often praised for building some of the most special, handsome cabins in the business. While the RZ's layout is neat and it looks smart enough, we reckon it doesn't quite have the wow factor of the likes of the latest NX or RX. Still, the quality feels as sturdy as we've come to expect from a Lexus, and the front seats are wonderfully comfortable and supportive.
Cubby spaces are merely okay, though. The clever central bin is hinged on both sides, so either front occupant can get inside easily, and there's a large shelf below the main part of the centre console. However, the door bins are fairly shallow, and there's no glovebox at all. Loading a child seat should be easy, though, because the exposed Isofix mounting bars are very easy to reach.
As standard, Lexus provides a three-year warranty with the RZ, but if you keep up the scheduled service intervals at a main dealer, then a further 12 months of cover will be added each time until the car reaches 10 years old or has covered 100,000 miles. Three years' roadside assistance is also included. 
Efficiency: While the RZ's road manners are reasonable and performance is fine, we're much less impressed with its efficiency. In mixed driving and 15-degree temperatures, the RZ achieved a disappointing 2.3 miles per kilowatt hour. 
At that rating, you'll struggle to get more than 164 miles between charges – significantly less than the official 252-mile range. Motorway miles seemed to harm it the most; at 70mph, even 2.0mi/kWh was only just achievable. 
With 150kW charging, Lexus says it should take around 30 minutes to reach 80 per cent capacity. However, on a range of rapid chargers, we rarely saw anywhere near that figure, and above 80 per cent, the charge tailed off far more dramatically than we see in other rivals – including the Tesla.
Practicality
The RZ is a well thought-out EV, with plenty of space for people and their stuff. 
Rear Space: One area where the Lexus truly excels is rear kneeroom. Even with the driver's seat as far back as possible, there's still plenty of space for passengers comfortably over six feet tall to stretch out. This is spoiled slightly by the fact that there's no space beneath those front seats for feet (although the floor itself is flat across the breadth of the cabin), and the centre seat is set quite high.
Boot: Some clever packaging decisions, such as moving the sound system's subwoofer into the boot door, have resulted in a generous 522 litres of load space. There's 58 litres below the main boot floor, giving plenty of space to hold any charging cables securely. The rear seat backs fold down almost flat, and doing this takes the total volume to 1,451 litres.
What to buy?
Which version we'd choose
Powertrains: All versions of the RZ have the same twin-motor layout with a 71.4kWh battery
Trim: Buyers get a choice of three levels, starting with the Premium Pack. The Premium Plus Pack costs £4,000 extra, and includes ventilated front seats and a panoramic-view monitor. The top-spec Takumi is another £5,500 extra, and adds uprated dampers, adaptive LED headlights and a Mark Levinson sound system. 
Options: Beyond six exterior colours and three shades for the upholstery, there are few options.
Our choice: The mid-range Premium Plus Pack has all the kit you'll ever need.
Tesla Model Y
At £59,990, the Model Y Performance undercuts even the entry-level RZ by more than £4,000. That difference is also roughly the value of the options applied to our test car; as you see it here, this Performance costs £64,490.
Tech highlights 
Tesla has been building premium EVs for longer than any other manufacturer, and that becomes abundantly clear in some areas. Its skateboard chassis houses an 82kWh battery with a motor driving each axle, and in Performance trim, that results in a hefty 523bhp.
For this top-spec model, Tesla also applies some mechanical tweaks, including 21-inch wheels, a lower ride height, uprated brakes and a carbon-fibre spoiler. The top-speed limiter is also raised, from 135mph to 155mph. 
Track mode optimises the settings of the electronic stability control, traction control, regenerative braking and cooling systems to sharpen the responses of the Model Y during keen driving. A display also appears on the touchscreen showing temperature readouts for the tyres, brakes, electric motors and battery pack.
The Model Y's smooth nose and flush-fitting door handles aren't just for show; they're all features that help the car achieve an impressively  low drag rating of 0.23Cd. This helps to squeeze out every watt hour of energy into extra miles of range, which is claimed to stand at 319 miles for this Performance variant.
Safety: Regardless of which international safety body assesses the Model Y, it frequently emerges as one of the safest new cars you can buy today. In 2022, Euro NCAP awarded it a full five stars, with industry-leading marks in both the Adult Occupant Protection and Safety Assist categories.
On the road
The chassis changes Tesla has made to the Performance model over the Long Range version result in a huge difference to the way the Model Y drives; it's a massive improvement.
Around town: The suspension is lower and the wheels are larger than on the Model Y Long Range, yet the ride of the Performance version is actually significantly better. It's still on the firm side for the class, but it feels far more sophisticated than its stablemates, particularly in its damping. It can be a little noisy over bumps, though, and visibility through the heavily raked rear window is poor.
A & B-roads: That suspension set-up doesn't just improve the ride, but also makes the Model Y really quite fun to drive. There's only a hint of body roll through the turns, while the powertrain feels subtly rear biased, so there's a pleasing balance on offer. 
A mix of strong grip and staggering performance – we can believe Tesla's claims of a 3.5-second 0-62mph time – gives the Model Y a level of cross-country pace that blows the Lexus away, and the Tesla is closer in character to a hot hatch. 
Only two things let the Model Y down. The first is the steering; as with other Teslas, it's quick, but there's no feedback at all, so it feels like you're playing an arcade racing game. The second is the brake regeneration; this is always set to a strong level, which means that if you're driving keenly, you get unwanted deceleration between lifting off the brake and applying the throttle as you approach and enter a corner.
Motorway: Slick aerodynamics mean the Model Y feels very accomplished at higher speeds, and the improved ride shows itself here, too. Road noise is a little too loud for our liking, though.
Ownership
Step into the Model Y, and it looks very spartan when compared with the Lexus. Touch the materials and, soft seat upholstery aside, it feels a little cheap in places, most notably the plastic panels on the dash and centre console. On the other hand, the dashboard level is quite low, so you have a great view of the road ahead, and the panoramic glass roof makes the cabin feel very airy, regardless of where you're sitting. 
The seats have a wide range of adjustment, although the steering wheel is a little fiddly to move because it's operated via the left-hand multifunction button on the wheel itself. This also adjusts the mirrors, volume and other settings, depending on which function is selected on the touchscreen.
Tesla delivered a strong showing in the 2022 Driver Power satisfaction survey, with the brand finishing second overall. Owners love the powertrains, while victories were also chalked up in the running costs category. However, 44 per cent of owners said that they had experienced at least one fault with their vehicle – worse than any of the 28 other manufacturers in the survey.
Efficiency: Our time with the Performance liberated an efficiency rating of 3.1 miles per Kilowatt hour – the same figure we achieved in the Long Range version we tested earlier this year. That makes the Tesla a significant 0.8mi/kWh more efficient than the Lexus, a difference made all the more startling when you consider how much faster the Tesla is compared with its rival. 
That efficiency translates into a real-world range of 254 miles. And thanks to the 250kW charging, it'll replenish its battery quickly too, at roughly seven miles of range per minute, based on our efficiency figures. Even when you need to plug in, the news remains good, because Tesla's Supercharger network is still the easiest public charging network to use.
Practicality
When it comes to storage, few electric SUVs are as spacious as the Model Y. It offers fairly generous passenger space, too.
Rear space: The end of the glass roof can be a bit awkward for tall occupants, because there's a dip in the lining where your head would naturally be. This aside, the Model Y offers impressive rear accommodation. 
Kneeroom is plentiful; the front seats slide far forwards to give even more space when it isn't needed, and even when a tall person is sitting ahead, there's still loads of foot space under the seats. The centre seat isn't particularly comfortable, though.
Boot: Tesla measures its boot capacity differently from Lexus, so that 854-litre storage figure shows the volume to the roof, rather than the window line. Still, there's a huge amount of storage beneath the boot floor too, where you'll find a deep bin.
What to buy?
Which version we'd choose
Powertrains: We have the Performance model here, but two more versions sit below it. The base car is rear-wheel drive, while the Long Range adds a second motor and goes the furthest on a charge.
Trim: Rather than using trim levels, Tesla lets buyers customise the Model Y with a series of options.
Options: Paint choices are pricey, with all but white adding £1,100. White upholstery also costs £1,100. Tesla's Level 2 autonomy Enhanced Autopilot driver-assist system adds £3,400, and the Full Self-Driving option costs £6,800.
Our choice: We'd choose the Performance version for its superior ride comfort.
Results
Which car comes out on top?
Winner: Tesla Model Y
The Model Y Performance is an example of Tesla at its very best. We almost take class-leading speed and efficiency for granted from the brand now, but this range-topping SUV offers a level of chassis sophistication that we rarely see – especially in lower-spec Model Ys.
It's still far from perfect – build quality and ergonomic issues remain, and the steering is devoid of feedback – but it's an impressive package. Throw in the relative value for money, and it's an incredibly hard car to pass over.
| | |
| --- | --- |
| Pros | Cons |
| Stunning performance | Ride will still be too firm for some |
| Sharp handling | Build quality |
| Impressive practicality | Lifeless steering |
| Efficiency | No brake-regen adjustment |
Runner Up: Lexus RZ
For Lexus owners looking to make the switch to electric motoring, the RZ has plenty of appeal. Comfort and refinement are just what we'd expect from a Lexus, while the performance is good enough and the RZ is competent in corners, too. 
However, against such strong competition, its range, efficiency and charging speeds aren't good enough to trouble the Tesla or other class leaders. The fact that it's more expensive to run over three years seals its second place in this contest. 
| | |
| --- | --- |
| Pros | Cons |
| Ride and handling | Poor efficiency |
| Spacious cabin | Underwhelming charging speeds |
| Slick infotainment system | Expensive |
| Generous equipment levels | Less storage than Tesla |
How Tesla shapes up against its rivals
BMW iX1 xDrive30 M Sport
While the iX3 is closer to the Model Y for size, the iX1 benefits from BMW's latest generation of EV powertrain tech. 
Performance from the twin-motor powertrain is strong, although with 'only' 309bhp in an overboost mode, it's not on the same level as the ballistic Tesla, and it achieved similar test efficiency figures but in less flattering, cooler temperatures. It's great to drive, with sharp handling, plenty of grip, accurate steering and, most notably over the Model Y, significantly better refinement. The interior feels far more special than the Tesla's, too. 
However, the iX1's smaller footprint means there's less space for people and the battery, so its range is shorter. When you do need to charge, it also takes longer. 
Ford Mustang Mach-E GT
As Tesla arrived as the US newcomer that took the EV segment by storm, one of the country's oldest brands reacted by releasing a car with its own Tesla-rivalling dynamics, backed up by the heritage of one of its most iconic nameplates. 
Ford didn't hold back with the Mustang Mach-E, and in many areas it competes very strongly against the Model Y. Not only is it very spacious inside (albeit with a smaller boot than its rival), it also boasts a vast infotainment screen, while the GT model can manage 0-62mph in just 3.7 seconds. 
It's better to drive than the Model Y, too, with more steering feedback and sharp handling, although the ride is now firmer than the Model Y's. The Ford can't match the Tesla for efficiency, either. 
Kia EV6 GT
We're big fans of the EV6 in all of its forms. It's a very easy car to live with every day, thanks to low running costs and a very generous warranty package, yet has bags of character when compared with many electric rivals. 
In top-spec GT form it's also a huge amount of fun. Although it's slightly less agile than the Ford or Tesla, it's impressively balanced and engaging. Then there's the performance; the twin-motor set-up boasts 577bhp and 740Nm of torque – good for a Tesla-beating 0-62mph time of 3.5 seconds. 
While its 263-mile range isn't on a par with the Model Y's, it does come with 240kW charging, so range can be recovered quickly. On top of all of that, the Kia feels like a much higher-quality product – not bad considering that, at £62,645, it's a close match on price.
Nissan Ariya Evolve
One of the big surprises of 2022 was the Nissan Ariya. Beside the Japanese brand's other products, which have never quite had the edge to trouble their respective class leaders, the Ariya burst on to the scene with class-leading space and driving dynamics, plus one of the classiest cabins this side of a premium brand. 
In top-spec Evolve trim it remains deeply appealing, and still undercuts the Model Y on price. Its performance is good rather than stellar – it's virtually identical to the Lexus in a straight line rather than the Tesla – but the only real let down is a slightly sluggish 130kW charging speed. 
However, an 87kWh battery goes some way to compensating for that by promising a respectable real-world range of 310 miles.
Which would you buy? Let us know in the comments section below…
Specs and prices
| | | |
| --- | --- | --- |
|   | Lexus RZ 450e Premium Plus Pack | Tesla Model Y Performance |
| M/kWh | 2.3 | 3.1 |
| Electricity cost (£) | £0.34 | £0.34 |
| P11D value | £68,390 | £59,935 |
| Charge cost | £24.28 | £27.88 |
| On the road price/total as tested | £68,500 / £68,750 | £59,990 / £64,490 |
| Residual value (after 3yrs/36,000) | £40,025 / 58.4% | £34,584 / 57.65% |
| Depreciation | £28,475 | £25,406 |
| Annual tax liability std/higher rate | £273.56 / £547.10 | £240 / £479.50 |
| Annual elec. cost (10k/20k miles) | £1,478 / £2,957 | £1,097 / £2,194 |
| Ins. group/quote/VED | 44 / £939 / £0 | 50 / £2,661 / £0 |
| Service costs (3 years) | £540 | £0 |
| Length/wheelbase | 4,805 / 2,850mm | 4,751 / 2,890mm |
| Height/width | 1,635 / 1,895mm | 1,624 / 1,921mm |
| Powertrain | 2x electric motors/lithium-ion battery | 2x electric motors/lithium-ion battery |
| Peak power | 308 bhp | 527 bhp |
| Peak torque | 435 Nm | 660 Nm |
| Transmission | Single-speed auto/4wd | Single-speed auto/4wd |
| Battery capacity (usable) | 71.4 kWh | 82kWh |
| Boot capacity (front / seats up/down) | 522 / 1,451 litres | 854* / 2,041 litres *volume to roof |
| Kerbweight/payload/towing weight | 2,055 / 750kg | 1,979 / 1,600kg |
| Turning circle | 11.2 metres / 0.26 Cd | 12.1 metres / 0.23 Cd |
| Basic warranty/recovery | 3 yrs (60,000) / 3 yrs | 4 yrs (50,000) / 4 yrs |
| Driver Power manufacturer position | 12th / 2nd | 2nd / N/A |
| Euro NCAP: Adult/child/ped./assist/stars | N/A | 97 / 87 / 82 / 98 / 5 (2022) |
| 0-62mph/top speed | 5.3 / 99mph | 3.5* secs / 155mph *minus first foot rollout |
| Auto Express efficency (miles/kWh) / predicted range | 2.3 / 164 miles | 3.1 / 254 miles |
| WLTP claimed range | 252 miles | 319 miles |
| Charging capability | 11 / 150kW | 7.4 / 250kW |
| Charging time (10-80%) | 6hrs 30mins / 30mins* (*0-80%) | 12hrs / 36 mins* (*0-80%) |
| Actual/claimed CO2/tax bracket | 0g / km / 2% | 0g / km / 2% |
| Number of airbags/Isofix points | 9 / 2 | 7 / 2 |
| Parking sensors/camera | Yes / yes | Yes / yes |
| Lane-keep assist/AEB | Yes / yes / yes | Yes / yes / yes |
| Climate control/adaptive cruise ctrl | Yes / yes | Yes / yes |
| Leather/heated seats | Yes / yes | Faux / yes |
| Metallic paint/LED lights | £0-£250 / yes | £1,100 / yes |
| Keyless entry & go/powered tailgate | Yes / yes | Yes / yes |
| Sat-nav/digital dashboard/USBs | Yes / yes / 4 | Yes / yes / 4 |
| Online services/wireless charging | Yes / yes | Yes / 2 |
| Apple CarPlay/Android Auto | Wireless / wireless | No / no |