Best long-term reviews 2020: lockdown life with our cars
Despite lockdown limiting the use of our long-term cars, they've still been put to work in a variety of rolls. These are the best of 2020...
A huge number of cars arrive each year to be tested by the Auto Express staff, but some of them stay a little longer. Our long-term test cars get a thorough examination as they are subjected to (normally) six months of constant use on our fleet - everything from transporting children to and from school to helping with home moves.
We had a wide range of long termers in 2020 and, although we weren't able to use them as often as we liked due to the Covid-19 crisis, they were still put to work. Read on to find out which members of the fleet delighted us the most throughout the year.
Scroll down to see which cars the Auto Express team enjoyed spending time with the most...
Best long-term cars 2020
MINI Electric
Richard Ingram, Carbuyer and DrivingElectric editor
When Richard took delivery of our new MINI Electric back in March, he was looking forward to testing its credentials as the perfect commuter car. With a short nine-mile journey from his home to our offices in central London, the Congestion Charge-exempt supermini seemed like the ideal companion for nipping in and out of the city three or four days a week. 
But when Covid hit, the MINI turned into a glorified shopping buggy – albeit one that allowed Rich to smugly collect his weekly essentials without spending a penny on fuel; his local Sainsbury's has a row of free-to-use 7kW PodPoint chargers, meaning he almost always arrived home with more charge than when he left.
As restrictions lifted, the MINI was thrust back into service, although instead of commuting in and out of London, Richard found himself using it on more motorway journeys – whether that was to collect a car from a press garage in the home counties or visit friends on the south coast. In doing so, our man discovered that the MINI was far from a one-trick pony; our hatch has lost none of that traditional go-kart handling in the switch to electric power.
MINI Electric Level 2 long-term test review
Ford Focus ST
John McIlroy, Deputy editor
The UK was on the verge of its first lockdown when the pieces fell into place for an exclusive photoshoot that would see deputy editor John McIlroy's Focus ST Estate lining up alongside another fast Ford load-lugger, Supervan 3.
This ludicrous marketing vehicle was originally powered by a 590bhp V8 engine form a Le Mans sportscar, but these days it's equipped with a more reliable 300bhp supercharged Cosworth V6. It still makes a proper racecar noise, though, and sounded pretty intimidating as it cruised up behind the bright-orange Focus estate for the pictures.
Of course, Supervan 3 is a Transit in name only; it's scaled down from a real van and is, in effect, a race chassis with a custom fibreglass body over the top of it. So while the ST was giving away a few horses to the van, John felt glad of its comfort and everyday practicality as he cruised away from our airfield location that windswept March morning.
Partnership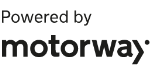 Need to sell your car?
Find your best offer from over 5,000+ dealers. It's that easy.
Ford Focus ST Estate long-term test review
Volkswagen T-Cross
Andy Pringle, Chief sub-editor
It tells you everything you need to know about 2020 that Andy Pringle's highlight of the year was a weekend of appalling weather. However, it's not that he's a fan of torrential downpours, more that our T-Cross impressed on a drive during Storm Dennis in February. 
Andy and his family were heading to Cambridge for a weekend of sport and socialising – and it's fair to say they were approaching the 200-mile round trip with some trepidation. But, although the T-Cross is pretty small – just 136mm longer than a Polo – it has a proper big-car feel. Getting to Cambridge took a comfortable two hours, and Andy was only forced to face the weather once – appropriately enough when nature called, with a stop at South Mimms services. 
Otherwise, the only way the VW's occupants could tell how grim the weather was outside was how fast the torrential rain was being blown across the carriageway, and the angle of the roadside trees. Even at the height of the storm, inside the T-Cross was a haven of calm, and it always felt totally sure-footed.
Better still, with the wind behind the car all the way, Andy averaged almost 50mpg. Result!
Volkswagen T-Cross 1.0 TSI long-tern test review
BMW X5 xDrive45e
Steve Fowler, Editor-in-chief
As with many new-car buyers, editor-in-chief Steve Fowler had to wait until lockdown was over to get his new X5 delivered. And with working from home the norm, the plan for the X5 to provide all-electric running to and from our London office was thrown out of the window.
Instead, our X5 has spent more time on the motorway, doing the 150-mile round trip to Steve's father's home in Kent – and the M25 isn't the most efficient place for a plug-in hybrid. However, the X5 goes further than most on electric power – Steve regularly gets around 45 miles on a full charge. The car's clever tech will also get the navigation and hybrid systems to work together to use electricity where it's best (at either end of the journey) leaving the engine to take care of the motorway miles.
Otherwise, Steve has fallen for the X5 in a big way with space for his family of five (plus dog), and wife Victoria saying that the X5 is just about the most comfortable car Steve has ever run. He'd agree; the seats and ride are just about the best you can get in any SUV at any price.
BMW X4 xDrive45e long-term test review
Mitsubishi L200
Kim Adams, Products editor
Products editor Kim Adams' motoring highlight with the L200 was not using the big pick-up to shift samples for product tests, nor taking one of his track cars to a circuit. Instead it was a trip to his mother-in-law with just a cool bag on the back seat. It stuck in the mind for more than just the usual pleasure of a visit, because it was also to deliver a batch of meals that his wife, Glenna, regularly cooks for her mother, who is now in her 90s, has poor eyesight and lives alone. Supply was getting short during lockdown so the 'essential journey' was made to refill the freezer. 
The other reason it wasn't forgotten was the ease of the trip from his home near Cambridge to his mother-in-law's flat in Shepherd's Bush, West London. It's a journey that usually takes around two hours, and frequently a lot more when you run the gauntlet of the M11, then either the North Circular or M25. Instead the trip was made in just an hour and 20 minutes, then a similar time home with no traffic at any point to delay progress. Definitely a memorable journey and one that's unlikely to be repeated.
Mitsubishi L200 Barbarian X long-term test
Bentley Flying Spur
Jonathan Burn, News and reviews editor
March's lockdown had one unexpected consequence for Johnny Burn – temporary ownership of a £217,000 Bentley Flying Spur. The four-door saloon was only meant to be in his possession for a matter of days before it was handed over to a colleague on a photoshoot. But when Boris Johnson told the nation that nobody was going anywhere, it also applied to the Flying Spur. 
The following day, Johnny had a phone call from the PR man at Bentley, who asked him whether, since the restrictions meant they were unable to collect the car, he would mind looking after it? Certainly no hardship. 
Despite the limitations on where and what Johnny could do, the Flying Spur was put to good use. Johnny's partner, Robyn, is a school teacher, so was still going to work every day to look after vulnerable children throughout the pandemic. It seemed only right that her usual method of transport, the bus, was swapped in favour of something far more elegant.
After two months, a battle with the council to get a parking permit and several hundred miles shuttling a teacher to and from work, the Bentley was collected. A period of car 'ownership' that certainly won't be forgotten.
Toyota Corolla
Darren Wilson, Creative director
Choosing the Corolla as a highlight might seem strange when Darren is now running our award-wining supermini of the year, the Renault Clio. We're not saying that the Corolla is a bad car, far from it in fact. But Darren's reasons for choosing it are purely sentimental. 
Almost 21 years ago, Darren carefully loaded a car seat into the back of a long-term Honda Jazz to bring his newborn son George home from hospital. Fast-forward to 2020, and he helped to load George's son Zack into the Corolla for the first time. In an otherwise bleak year, that has to be a stand-out moment in anyone's book.
Toyota Corolla Hybrid Excel long-term test review
Mazda 3
Pete Gibson  Senior Staff photographer
As senior photographer, Pete covers more miles per year than anyone else on the team, travelling the length and breadth of the country to get the great shots you see every week. 
Pete rarely travels light, with a boot full of lenses, lights and tripods, plus the obligatory car-cleaning kit. All this means that comfort and space are always high on his agenda. But the Mazda 3 that he's spent most of the year in has a couple of real X-factors for Pete. First were those looks. It really is the prettiest small family hatchback out there; something that's helped by that Soul Red Mica paint. Pete says it's one of those cars that you can't help looking back at – and in Pete's case photographing, too.
Pete was also knocked out by the Mazda's driving experience. He reckons it's one of the best-driving cars available at any price, and he often ended up taking the longer, scenic route home.
Mazda 3 Skyactiv-X long-term test review
BMW 1 Series
Pete Baiden, Web producer
With so many people bemoaning BMW's decision to switch the 1 Series from rear to front-wheel drive, Pete was expecting our 118i M Sport to be disappointing to drive. However, from the moment he sat behind the wheel, it was hard to wipe the smile from his face. BMW has done such a good job that only an expert would really be able to notice the difference, and the practicality gains of front-wheel drive mean the hatchback matches its rivals for space. 
The 1 Series' styling caused a few arguments, but the more time Pete spent with it, the more he grew to like it. BMW has since launched the new 4 Series and iX, and if anything the hatch now looks a little conservative.
BMW 118i M Sport long-term test review
Skoda Superb iV
Stuart Milne, Executive editor
Stuart swapped one plug-in hybrid for another, when he traded an Audi Q5 TFSI e for a Skoda Superb iV. The difference was stark, because while the Audi was fast, it all seemed a little unnecessary, and the Skoda provided everything he needed this year. 
Economy impressed, with more than 45mpg possible even without plugging in. It also proved comfortable, well equipped for the money and relaxing to drive. As a family car, the big hatchback was the perfect antidote to the rise of the SUV. 
Stuart was impressed with just how easy the Skoda was to live with, and while it wasn't the last word in fun, a decent driving position made the big car feel agile on country lanes. The Superb was quiet and cosseting over long journeys, too, and despite the PHEV tech eating into the boot, it has almost unimpeachable cabin space. Even after thousands of miles, Stuart still gives the Superb a perfect 10.
Skoda Superb iV long-term test review
MINI Clubman
Dawn Grant, Picture editor
Picture editor Dawn Grant had mixed feelings when given the keys to the MINI Clubman, because she admitted to not being a MINI fan. But after running the car for the best part of 2020, the Clubman won her over.
The MINI handled everything she threw at it, from delivering a TV and carrying her husband's golf clubs, to various DIY and garden equipment trips when they were confined to home. It provided a premium feel, and on motorway journeys it felt quiet and settled, too. 
One talking point was the Clubman's barn doors. They're great if you have enough space around you when parked. But on the street or in a busy car park, as Dawn found, the twin doors can impact practicality in tight spots.
MINI Cooper Clubman Exclusive long-term test review
Audi RS 4 Avant
Steve Sutcliffe, Special contributor
Steve Sutcliffe took delivery of a Tango Red Audi RS 4 Avant five days before lockdown V1 happened, so to begin with he didn't do many long journeys in it, not even to test his eyesight. However, he was content merely to ogle the RS 4, what with its gorgeous 20-inch wheels, optional Audi Sport styling package and gleaming red paintwork.
When lockdown lifted, Steve was able to let rip with the RS 4, including a comparison test against the Mercedes-AMG C 63 S Estate. The Audi fared well, and impressed with its thundering performance, fine composure, strong quality and effortless refinement, even though it used a fair bit of fuel in the process.
Audi RS 4 Avant long-term test review
Volvo S60 T8
Steve Walker, Group web editor
The first lockdown was no highlight, but web editor Steve Walker did manage to unleash the S60 T8 plug-in hybrid's fuel-saving potential. He thoroughly enjoyed the car's motorway manners and turn of pace, not to mention its sharp design. But what he couldn't do was get within 100 end-to-end oil tankers of its official 123mpg fuel economy. 
Yet with the whole nation staying at home, our man got a taste of how efficient plug-in hybrid motoring can be. Average economy pre-lockdown was around 40mpg, but the car covered around 300 miles averaging 105mpg when the 20-mile electric-only range could take the strain. Plugging-in was no hardship, either, and at around £1.70 a charge on Steve's home tariff, decent savings were made.
Volvo S60 T8 Twin Engine long-term test review
Check out the rest of our 2020 round-up below...