BMW 118i M Sport: long-term test review
Final report: our BMW 118i hatch offers the upmarket appeal and fun drive that the firm is famous for
Find your BMW 1 Series
Offers from our trusted partners on this car and its predecessors...
Or are you looking to sell your car?
Advertisement
Verdict
The more time we spend with the BMW 1 Series, the more we're convinced that it's the best premium hatch that money can buy. It's just as much a class-leader as the 3 and 5 Series models we ran in the past, too.
Mileage: 4,230
Economy: 33.6mpg
Whether you like the look of the latest BMWs or not, it's hard not be impressed by the company's ability to make great cars. Its current range of hatches and saloons is the best it has ever produced; the 1 Series, 3 Series and 5 Series are all the cars to beat in their sectors right now.
We've previously run the 3 Series and 5 Series on our fleet and, after six months of tough motoring, we've been left just as impressed with them as when they first arrived. Chief reviewer Sean Carson gave the 3 Series four and a half stars, while news and reviews editor Jonathan Burn awarded the 5 Series the maximum five stars.
Back when Sean ran a 320d M Sport last year, he said he "loved every minute with it. From the way it blasts down B-roads to its comfort and technology, it masters nearly every area and cements its position at the top of the class."
Meanwhile Johnny, who ran a 520d M Sport, was just as complimentary about his car, saying it "hasn't just reaffirmed its place at the top of the executive saloon class; it's also proved itself as one of the best all-round cars on sale today".
Now that my time with the 1 Series is coming to an end, I can confirm it has been just as much of a success as its predecessors. I think everybody in the office had their doubts about it when it first arrived, due to the switch from rear to front-wheel drive, but it's nearly as much fun to drive down a country lane as its predecessor. If I didn't know, I would honestly struggle to tell if this car was being pushed or pulled down the road – and I think that's the biggest compliment you can give BMW's engineers.
But are sharp driving dynamics what most people are interested in when looking for a family hatch? They're a nice thing to have, but practicality is probably far more important, and that's why BMW switched the 1 Series to front-wheel drive. There is now more space in the 1 Series than ever.
The boot is a decent size for its class, and I've been able to get everything I need in it, whether that's all the stuff for a weekend away with my wife and toddler, or a trip to the supermarket for a weekly shop. The rear seats also provide plenty of legroom, and headroom in the back is enough to make it feel a spacious and airy place to be.
So the 1 Series is more than adequate for a one-child family, but the question is whether or not it can cope with two children. On a day-to-day basis it will probably be okay, but a holiday trip might be a bit of a struggle.
Partnership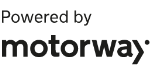 Need to sell your car?
Find your best offer from over 5,000+ dealers. It's that easy.
As I mentioned in my previous report, our only real gripe with our petrol-powered 118i remains its fuel economy. It hasn't improved from 33.6mpg during my time with the car, regardless of the type of driving I do. With no plug-in hybrid model on the way to rival the likes of the Mercedes A 250 e, it means you're pretty much stuck with either poor economy or having to head down the diesel route. In comparison, the forthcoming all-new Audi A3 features a range of mild-hybrid engines.
But that's the only big issue here, because I love pretty much everything else about the 1 Series. It puts a smile on my face even if I'm only driving to the local shops. Part of that is down to the fantastic interior. Yes, our test car has a lot of options, and there are quite a few I would want to tick if I was spending my own money, but even an entry-level model should feel like a special place to be. It's a premium hatch, and it feels like it.
There are high-quality materials used throughout, making it feel robust as well as luxurious. My toddler has given it a thorough test, and it's stood up remarkably well.
BMW 118i M Sport: third report
The BMW 1 Series is proving thirstier than anticipated
Mileage: 3,902 
Economy: 33.8mpg
I'm loving life with the new BMW 1 Series. It's been a pleasure to drive, it's the most practical version ever, and the high-quality interior means the cabin is a great space to spend time in. However there's an elephant in the room that needs addressing – the economy.
When I first took delivery of our 118i M Sport I was averaging around 33mpg, but I expected that figure to rise as I went on some longer trips instead of just cruising around town. But, well over 3,000 miles later, that hasn't been the case and I'm still struggling to get above 34mpg.
It's particularly disappointing because BMW quotes fuel-consumption figures of between 42.2 and 47.1mpg for this car. That's quite a big difference from what I've been managing, and it means that, despite our car having a larger 50-litre touring fuel tank, I have to make regular trips to the pumps to fill up.
It's not as if the 1.5-litre three-cylinder petrol engine provides blistering pace, either, as it can often feel underpowered on the motorway. It's by no means slow, but the performance simply doesn't offset the mpg figures I've got so far.
And, it appears I'm not the only one having issues with 1 Series economy.  Auto Express reader Dean Maisey recently got in touch to say he's been left disappointed with an average of just 38mpg from his 118i M Sport manual.
Despite the economy woes, it remains hard to fault the 1 Series in most other areas. I've been pleasantly surprised by the amount of rear space on offer, and the relatively large doors mean it's pretty easy to get my two-year-old son, Hugo, in and out. Yes, I have to stoop a bit, but I've never bumped his head on the roof. And once he's inside there's plenty of room for him to stretch his legs; even with the front seat slid back, but I'm yet to feel any kicks on the back of the seat.
BMW 118i M Sport: second report
Beauty is in the eye of the beholder as our BMW 118i M Sport's styling splits opinion
Mileage: 3,307 
Economy: 33.5mpg
The styling of our BMW 1 Series polarises opinion, but there's no doubt about how good the car is on a daily basis. It's a high-quality hatch that blends practicality and driver engagement.
Do you like the way the new BMW 1 Series looks? It's a question I've been asking a lot of people recently, because the car's styling, especially the grille, seems to divide opinion almost as much as Marmite.
I actually think it's a pretty smart-looking car. Maybe it's not quite as attractive as a Mercedes A-Class, but I can't think of many other premium hatchbacks that I'd rather look at on a daily basis. I always admire it sitting on my driveway when I leave the house.
It definitely seems to work better in M Sport trim, with the flared wheelarches, extra vents, sporty exhaust and boot spoiler all adding to its visual appeal. This model simply has a more imposing look than the cars lower down the range, and I can fully understand why the majority of people are happy to pay the almost £3,000 extra that M Sport costs over the base-spec SE.
The 19-inch two-colour double-spoke alloys (£595) also suit the car's personality and look particularly good combined with the blue brake calipers that come as part of the M Sport Sport Plus package (£1,800).
My wife is another fan of the way the 1 Series looks. She thinks the car's design is modern and she likes the fact it's much easier to distinguish from other BMWs in the range, whereas its predecessor looked far more generic.
But not everybody shares our views. Content editor Jake Weaver was a harsh critic from the moment the 1 Series was released and his opinion hasn't changed. His biggest gripe is the "comically oversized kidney grille", but Jake also thinks the shoulder line makes the 1 Series' side profile look very tall and almost MPV-ish.
Our sister magazine evo's car-design buff Jordan Katsianis is even less complimentary, and in fact I'm not sure his thoughts on the hatchback's looks are suitable for print.
I'll admit, some of the more recent BMW designs have left me wondering what they were thinking at times, with the grille seemingly getting bigger with each new release. First it was the iNEXT concept, and then the 4 Series concept took things further. Even recent production cars have followed the same suit, with the facelifted 7 Series sporting a particularly large grille.
But while I fully agree with Jake that the grille on the latest 1 Series is not exactly small, I don't think it really is out of proportion with the rest of the car.
If the model's looks are up for debate, the same can't be said about how it performs from behind the wheel: it's simply fantastic to drive. The more time I've spent in the driver's seat, the more I have loved being there. The car is well balanced, with almost no body roll when turning into corners. As soon as you reach a country lane, it's hard not to find yourself starting to have some fun.
The only minor issue is with those larger alloy wheels, which do compromise the ride slightly. It's not going to cause you any back problems, but those after a more comfy ride might be better suited to more modest alloys.
I also find the driving position almost perfect. It means you sit quite low, with the cabin wrapping around you and the chunky steering wheel just above your knees.
With so much optional kit on our 1 Series, I have found it quite hard to make use of all the extra features. I love the heated seats and heated steering wheel in these cold winter months, and both seem to reach a nice temperature pretty quickly. They certainly warm up much faster than I have experienced in many other cars.
I found the BMW's infotainment system confusing at first, with so many menus to navigate through; for instance, it took me a while to find out how to synchronise the climate control. The more time I spend with it, though, the easier it's becoming – and the set-up looks very modern.
BMW 118i M Sport: first report
Front-wheel drive makes the BMW 1 Series more practical and it's still great to drive
Mileage: 2,381
Economy: 33.1mpg
The new BMW 1 Series is a little bit controversial in the automotive world because, in a bid to match its key rivals for practicality, it has switched from rear-wheel drive to front-wheel drive. The purists were up in arms when the car was first revealed, but our early tests quickly discovered that it drives better than ever and it beat the outgoing Mk7 Volkswagen Golf and Mercedes A-Class when we tested them together in late October.
But is the latest model really any more practical? I'm running a 118i M Sport on our fleet for the next six months and I plan to find out if it can cope with the demands of family life. I've just returned the keys of a cavernous SEAT Tarraco, so the relatively limited amount of space on offer in the 1 Series is going to come as quite a shock, but my initial impression is one of pleasant surprise. I'm not one of the purists that bemoans the loss of rear-wheel drive, because the extra practicality of the front-wheel drive platform is welcome.
It's still early days, but the 1 Series has been able to carry everything that I've needed so far. With my son having just turned two, I always have plenty of items that need to go in the boot. Sometimes it's just a buggy and sometimes it's just a few of his toys, but when we go away you can add a travel cot and a suitcase to the mix. It will be interesting to see if the 1 Series will still be able to cope just as well on those longer trips – something I plan to try out soon.
I'm not going to lie; I was sad to see the Tarraco go, but the jump up in quality in the 1 Series is immediately apparent, despite the limited time I've had to get to know it so far. The interior is superb, with no sign of scratchy plastics anywhere in sight, and it's packed with kit, too, although so it should be, with more than £8,000 worth of extras bolted on.
Just two option packs make up £3,000 of that sum, adding adaptive LED headlights, a parking assistant, a head-up display, enhanced Bluetooth with wireless phone charging, a Harman Kardon surround-sound loudspeaker system and, most importantly for me, BMW's Live Cockpit Professional.
The Live Cockpit Professional comprises a digital instrument cluster plus a 10.25-inch high-resolution central display, and both are crystal clear. I'm also looking forward to getting to know BMW's new iDrive 7.0 operating system. I struggled to love its predecessor and felt Audi's Virtual Cockpit always overshadowed it, but so far it seems the latest version is a big improvement.
Our car also has the Comfort Pack 2, which adds a heated steering wheel, a powered tailgate, keyless access and electric front seats – all luxuries I'm not used to, having just stepped out of a mid-spec Tarraco.
The 1.5-litre three-cylinder petrol engine produces 138bhp and 220Nm of torque. They're not standout figures on paper and I found it wanting when going for an overtake on the motorway in my initial drive, but it has enough punch for regular city driving. The gruffness of the engine is still apparent, but I had to really concentrate to notice it, because it's so quiet and far less than what I've experienced in other cars
Unusually for a BMW, our test car is a manual, but it's all the better for it. Thanks to platform-sharing, our 1 Series has a similar set-up to what you'll find in a MINI and the gearchanges are quick and precise, although finding reverse can sometimes be a challenge. My colleagues tell me the auto version is great, too, so it's hard to go wrong.
The way this car handles is really where it excels. Turn tightly into a corner, and it responds with plenty of grip, and body roll is barely noticeable. The 1 Series may not match the Tarraco for space, but I know I'm going to have a lot more smiles on my face driving the BMW around for the next six months. 
| | |
| --- | --- |
| Model:  | BMW 118i M Sport |
| On fleet since: | December 2019 |
| Price new: | £27,275 |
| Engine: | 1.5-litre 3cyl turbo petrol, 138bhp |
| CO2/tax: | 140g/km/£145 |
| Options: | Comfort Pack 2 (£1,500), M Sport Plus pack (£1,800), 19-inch alloys (£595), Technology Pack 1 (£1,500), Tech Pack 2 (£1,500), larger fuel tank (£50), lumbar support (£150), Driving Assistant (£1,000) |
| Insurance*: | Group: 20 Quote: £425 |
| Mileage: | 4,230 |
| Economy: | 33.6mpg |
| Any problems? | None |
*Insurance quote from AA (0800 107 0680) for a 42-year-old in Banbury, Oxon, with three points.