Long-term test review: BMW 5 Series
Final report: after thousands of miles in the BMW 5 Series, we can only conclude that it's still top of the executive saloon class
Find your BMW 5 Series
Offers from our trusted partners on this car and its predecessors...
Or are you looking to sell your car?
Advertisement
Running the new BMW 5 Series on our fleet hasn't just reaffirmed its place at the top of the executive saloon class; it's also proved itself as one of the best all-round cars on sale today. It's a car you can buy without compromise, because it mixes practicality, tech, first class refinement and a brilliant drive. But if we were buying a 520d, we'd pick the cheaper and more frugal rear-wheel-drive version.
Mileage: 11,637Economy: 40.0mpg
We've covered more than 11,500 miles in our 5 Series, but now it's time to say auf wiedersehen. During its time on our fleet the 520d has ferried members of the Auto Express team up and down the country and across Europe, all in supreme comfort.
There's another side to our 520d xDrive, though, as illustrated above. The brand's marketing messages suggest the idea of 'the ultimate driving machine', and despite the new level of luxury and refinement the latest 5 Series has adopted, the model is still a true driver's car at its core.
• Best executive cars on sale right now
Even with a modest 187bhp 2.0-litre diesel and fitted with the added security of four-wheel drive, the 5 Series can be driven in a way more befitting of a sports car. It's not likely that anybody will drive a 5 Series as hard as they would a genuine sports car, because that's not what a plush executive saloon is primarily designed to do. Yet it's testament to BMW and its team of engineers that the 520d is this capable.
We had the car over the majority of the spring and summer months so its xDrive all-wheel-drive system never really got a chance to prove its worth in adverse conditions, but it's clear that the system doesn't negatively affect the car's dynamics.
I've never had to hurl the 5 Series around to be able to enjoy it behind the wheel; at all speeds the steering is beautifully weighted and allows you to place the car with real accuracy on the road. The 520d rides with real composure at speed and around the rutted roads of London, soaking up bumps and other imperfections without a fuss.
Given how long I've spent with the 5 Series, I'd also have no hesitation in recommending the £985 adaptive dampers; they're worth the outlay. The adaptive function is particularly good, because it automatically tailors the car's suspension set-up to suit the road ahead, but the ability to switch to a stiffer setting on a great road means you can access more of its ability.
However, one bit of technology on the 5 Series that I'm not so sure about is the gesture control system. It's fiddly to use, not always responsive and doesn't do anything better than a simple button on the dash.
BMW 5 Series: second report
Second report: we love our BMW 5 Series saloon, but the hybrid i8 shows up its thirst
Mileage: 10,752Economy: 39.4mpg
You wouldn't expect a 2.0-litre diesel saloon and a 357bhp hybrid sports car to share much in common, but appearances can be deceptive. We've now covered more than 10,000 miles in our BMW 520d xDrive and during that time it has thrown up a few surprises – some good, some bad.
Partnership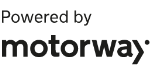 Need to sell your car?
Find your best offer from over 5,000+ dealers. It's that easy.
One of the biggest gripes with our 5 Series – of very few – is its fuel economy. BMW claims more than 60mpg is possible from the 520d xDrive, but during our time at the wheel we've not got close to that figure. Currently we're averaging just over 39mpg, which is a pretty poor performance for a 2.0-litre diesel saloon.
Even on the long journey back to my home town of Newcastle it'll only return around 46mpg. Better, but still not great.
What did come as a surprise is what happened when I had the keys to a BMW i8 over a long weekend. On the return journey from central London to Lincoln to visit family, the i8 managed more than 44mpg – a figure I don't see too often in the 5 Series. You'd be right to say that number is even further from the hybrid's claimed 134mpg, but when you take into account the i8's dazzling performance and star quality, it's quite an achievement.
Another thing both models share is BMW's display key. It comes as part of the £1,495 Technology package, but after five months the novelty of having such an impressive piece of tech in your bag quickly wears off. It's too bulky to fit comfortably in your pocket and there seems to be little need for it, because all of its functions and more can be carried out on BMW's brilliant Connected app, which is free.
Putting those niggles aside, our time with the 520d has been otherwise faultless. The fact that the 5 Series was crowned Best Executive Car at the Auto Express New Car Awards 2017 goes some way to telling you what we think of the BMW; it's fantastic.
What I've found most impressive about it is how there seems to be absolutely no compromise when you get behind the wheel. Whether you've got a six-hour journey or 20 miles of snaking B-road ahead of you, there is no other executive saloon on sale that will carry you as comfortably. The excellent driving position plays a big role in what makes it so good to drive. The seats are wide and supportive, and come with a huge amount of adjustment, so that drivers of any height can get comfortable.
The £985 adaptive dampers fitted to our car also really make a difference. In Comfort mode the 5 Series glides over the surface, absorbing our battered British roads. Put the car into its sportiest setting and you can feel it tighten up and cope much better with fast changes in direction. Even out of its comfort zone, the 520d feels utterly composed; it makes a Mercedes E-Class feel lethargic and even the Jaguar XF a generation behind.
Certainly, the gesture control tech on board goes some way towards putting the 5 Series ahead of its rivals in terms of tech, but while it's pretty slick on the surface, there are a few teething problems. The system can be configured so that a two-fingered jab at the screen tells it to switch to the next radio station, although on several occasions simply reaching for a drink from the cup-holder has fooled it into thinking we're trying to change to another frequency.
BMW 5 Series: first report
Exec BMW 5 Series saloon joins fleet and instantly proves why it stands tall over its rivals
Mileage: 5,685Economy: 39.5mpg
This new king of the corporate car park is the latest model to join the Auto Express fleet. The BMW 5 Series' unique blend of luxury, performance and ability has made it a hit with business types and families across the country – and we'll be living with the firm's big-selling saloon for the next six months to find out exactly why.
Our car is a 520d M Sport with BMW's xDrive four-wheel drive. The only other trim on offer in the slimmed-down range is SE, which comes with a £3,000 saving over our sportier car, but gets less standard kit.
This top-spec version has a 187bhp 2.0-litre four-cylinder diesel. It's linked to an eight-speed auto that drives all four wheels via the £2,000 xDrive set-up. This brings the total cost up to £41,185 without any extras.
Add in the Black Sapphire metallic paint finish (£675), visibility package (£1,295), technology pack (£1,495), comfort package (£1,995), variable damper control (£985), electric sunroof (£995), plus a few other goodies, and our 5 Series comes in at nearly £50,000. That's a lot of money to spend.
Without the options you can get your hands on a 520d xDrive in M Sport spec for £389 per month with a deposit of £6,939. That's about comparable with an equivalent Mercedes E-Class, give or take a few quid.
As ever, though, you can see and feel where your hard-earned cash has gone inside. The layout is a copy-and-paste job from the larger 7 Series – but that car starts from £65,000, so the 5 Series immediately feels a top-quality product. It's just a little disappointing that you have to pay extra for features such as split-folding rear seats (£335) and Apple CarPlay (£235) on a car as upmarket as this.
However, that initial sense of luxury continues when you hit the road. The 5 Series is based on a version of the 7 Series' platform, but to keep costs down it doesn't get that car's fancy Carbon Core. Nevertheless, the 5 feels every bit as refined and accomplished as its big brother.
• Best executive cars on sale right now
One piece of tech that helps is its GPS-synced auto box. It comes as part of the variable damper control option, but it's well worth adding. Leave the car in Adaptive mode and it uses data from the navigation (it works even better if you set a destination) to tailor the car's responses as you drive along. It selects the right gear and sets the suspension for each individual corner to keep you as comfortable as possible.
But at the press of a button the car is transformed into a real sports saloon; the added sense of refinement hasn't come at the expense of agility, for which the 5 Series has long been famous. The steering is beautifully weighted, body control is tight and the engine is eager and smooth. It might feel like a 7 Series on the motorway, but on tight and technical roads the 5 Series is a much more nimble car. And while I've yet to feel the benefits of the xDrive all-wheel-drive system, given Britain's unpredictable weather there's no doubt it will come in useful at some stage during our test.
This doesn't detract from the BMW's incredible breadth of talents, though – and it's not just me who has noticed how capable the 5 Series is, either. The list of colleagues waiting patiently in line to get their hands on the keys for a weekend is growing.
*Insurance quote from AA (0800 107 0680) for a 42-year-old in Banbury, Oxon, with three points.