Volkswagen T-Cross 1.0 TSI: long-term test review
Third report: Family life has been a real test of the small SUV's versatility
Find your Volkswagen T-Cross
Offers from our trusted partners on this car and its predecessors...
Or are you looking to sell your car?
Advertisement
Verdict
The T-Cross is a small SUV, but it suits our family perfectly right now. It has enough space for mum, dad and daughter – plus whatever they want to bring along – and it's comfortable, too. All of which means it's a pleasure to live with.
Mileage: 2,902
Economy: 43.6mpg
Parkinson's Law states that 'work expands to fill the time needed for its completion'. Well, I have a similar theory with cars, which says that no matter which model you have, you just pack it to the gunwales, full of whatever you can find – regardless of what you actually need. 
So, when our Volkswagen T-Cross arrived to replace the family's faithful SEAT Leon, I hoped that 'Pringle's Law' would hold true. In other words, while the VW was smaller, I hoped that, when packed, it would take everything we needed – and that we could forget the stuff we didn't. 
As with the best theories, I've been trialling it scientifically over the past few months, and I lined up the toughest test conditions: living with my wife and daughter. It's fair to say that there are some differences of opinion in our house about what exactly counts as 'necessary' – so how has the VW coped?
To cut a long story short, it's done very well – and that starts with the most important cargo: us. I'm over six-feet tall, yet I have no shortage of room in the front, whether I'm driver or passenger. Plus I have no problem getting our daughter in the back. 
Mind you, faced with a fast-growing six-year old, the VW's sliding back seat has always been in its rearmost position, cutting boot space to its minimum. But that's the only way to give her enough room and stop grubby foot marks on the back of the front passenger seat. Even then, I have to slide that front seat forward a little to limit the damage. 
Just as important, the car's high ride height and square rear door openings mean it's easy to get our child seat in and out, while the Isofix mounts are simple to find and use. My only complaint is that it's a bit awkward to reach the buckle when I strap my daughter in – although she has no such issues when she straps in her 'babies' on the seat next to her. 
It's similarly easy to fold down the rear seats when I need to carry a large piece of luggage – such as the folding bed I bought just before lockdown started. Unlike in some cars, there was no need to remove the head restraints, and the release handles were easy to find and use. 
The boot itself has proved up to the job so far, too, although it's fair to say I've not yet put it through the ultimate test of a week's holiday. In our time with the car, the Pringle family hasn't been away from home for more than a couple of nights at once, so we've been able to pack fairly light. But the VW managed that pretty easily, and I think with a bit of care we might just manage a full week. 
Partnership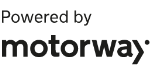 Need to sell your car?
Find your best offer from over 5,000+ dealers. It's that easy.
For now, the VW is doing us proud in everyday use. We really appreciate the excellent stowage around the cabin that provides a home for snacks, wipes and phones; and, as it always has been, such a small car is perfect for getting around our corner of south west London. In fact, the infrequent journeys we make – now limited only to the shops – show how easy it is to just jump into the car and go. 
Overall, the T-Cross is a perfect fit for us at the moment. We no longer have to cart around the bigger stuff that a baby would need – buggies, prams, change bags and so on – and we can still squeeze our daughter's bike in the boot. But, in a year or two's time, we could well be pushing the limits of the T-Cross's practicality. 
First, our daughter will struggle for legroom in the back, and once she's got a bigger bike, we'll need a bigger car – or at least a bike rack. Plus, if we had more than one child, it would almost certainly be a squeeze already. But, for us right now it's fine – and not just in theory.
Volkswagen T-Cross: second report
Small SUV has proved its long-distance credentials
Mileage: 2,658
Economy: 43.6mpg
Life with the Auto Express Volkswagen T-Cross has been a series of surprises. Pleasant surprises, I'm glad to say. 
For example, when I was a lad, back in the last century, there was a simple rule: small cars did short trips, big cars did long trips. So when my family and I were faced with a weekend away in Cambridge, it's fair to say that we approached the 200-mile round trip in VW's smallest SUV with a degree of trepidation. Especially as it was going to coincide with Storm Dennis's visit to the UK. 
As it turned out, though, we needn't have worried. The T-Cross is a pretty small car – only 136mm longer than a Polo – but it feels like a much larger vehicle when on the move. 
In fact, the near-100-mile trip to Cambridge from our home in South West London was completed in a very comfortable two hours. And we were only forced to come face to face with the weather once, appropriately enough when nature called, forcing a loo stop at South Mimms services. 
For the rest of the time, we were sitting in a pleasantly air-conditioned cabin, with Apple CarPlay providing our choice of soundtrack. Admittedly, a couple of the strongest gusts of wind did knock the car off line a little, but given that it was nearly strong enough to knock us off our feet, it's to the VW's credit that it was only a couple of times. 
Generally, the only way we could tell how grim the weather was outside was how fast the torrential rain was being blown across the carriageway, and the angle at which the roadside trees were leaning over. Even at the height of the storm, the T-Cross was a haven of calm, and it never felt anything other than totally sure-footed on the road. Big-car features such as the adaptive cruise control took some of the stress out of the drive, and we didn't even have to turn the stereo up an extra notch to counteract the road noise. 
In fact, the storm even helped us. For the entire journey to Cambridge, we had the wind behind us, so the engine didn't need to work too hard, and the trip was completed at an average of almost 50mpg. 
Equally impressive was how well the T-Cross swallowed the many odds and ends we needed for just a weekend away. I was going to Cambridge to play some sport, followed by a posh dinner in one of the colleges, which meant I needed several changes of wardrobe, and so – we expected – would my wife and daughter, who were visiting friends who live in the city. 
The car was packed pretty full – with bags, a suit carrier, sports kit and enough games, books and soft toys to keep our daughter happy in our hotel during our one-night stay. But the boot coped well, even with the sliding rear seat pushed as far back as it would go to maximise legroom – and stop our daughter kicking the back of the front passenger seat. 
The car itself also coped well with the tight streets of Cambridge. Its high-set driving position gave me a good view, so I could spot the cyclists who come at you from all sides – and often at some speed. And when we reached our friends' house, the car's small size (and all-round parking sensors) made light work of squeezing into a tiny space. 
Overall, in fact, I've been continually surprised at how well this little car fits in wherever it goes. Whether it's rolling up to the Hilton Hotel in Cambridge, drawing up outside the University Sports Centre or cruising up the A1(M), the T-Cross is in its element. It's classy, compact and controlled. 
Best of all, this is a story that's been repeated throughout my time with the car. That includes longer trips down to my parents in Sussex, crawls into London for work and more sport, and just doing the general pootling around of everyday life. 
In fact, so easily has the T-Cross slipped into my family's life that perhaps the biggest surprise is that I'm still surprised by it at all. 
Volkswagen T-Cross: first report
We've only been running the Volkswagen T-Cross for a few weeks, but it's been all good news so far. Any fears that we may have had about moving into a smaller car have proved unfounded.
Mileage: 1,901
Economy: 45.5mpg
All my life I've taken great pride in doing things a little bit differently, so it came as something of a shock to find myself doing what countless others have done before me: downsizing.
I'm moving from a five-door family hatchback into a smaller, supermini-based SUV. On its way out is the SEAT Leon that has served my family for two years, and in comes our new Volkswagen T-Cross.
• Best small SUVs and crossovers
It's not hard to see why we chose VW's smallest SUV. It was commended in the 2019 Auto Express Awards, looks very smart, and comes with enough safety kit – and a five-star rating from Euro NCAP – to bring a smile to any parent's face.
Our car is in what is expected to be the most popular spec in the UK, combining SE trim with the 113bhp 1.0-litre petrol engine. So, we have air-conditioning, all-round electric windows and adaptive cruise control, as well as a decent infotainment system with Apple CarPlay connectivity.
Beyond that standard equipment, our car also has a few options, of which the most obvious are the Energetic Orange metallic paint and Design Pack. This gives us orange alloys and door mirror housings, as well as unique upholstery on the front sports seats, a special inlay on the dash, and tinted rear windows. Plus we uprated the infotainment package to the Discover Navigation system.
This isn't the first time our family has run an SUV, but we were a little anxious before taking delivery. The T-Cross would be not just the smallest SUV we've ever had, it would be the smallest car we've had since our daughter was born six years ago.
And it would have a baptism of fire – or the Christmas holiday, as it's more commonly known. That meant lots of running around before the big day – including a last-minute dash to the supermarket, of course – and a short stay at my parents' house in Sussex.
Happily, first impressions were all good. The T-Cross's small size and high driving position made it perfect for getting around South West London. It's a nice and simple car to manoeuvre and it slips easily through the traffic, while the Energetic Orange paint stood out in the supermarket car park.
The T-Cross made easy work of the schlep down to Sussex, too, riding comfortably on the near-two-hour trip to the coast. Even more importantly, it was nice and refined – quieter than we'd expected of such a small car, in fact – so our daughter slept the whole way on our late-evening return journey.
Admittedly, the T-Cross isn't the most exciting car to drive. But, in the dreadful weather that accompanied our trip, I was more than happy to trade some engagement for a feeling of safety and security.
And what did the people inside think? Well, my wife and I were very comfortable in the front – the driving position is particularly good – while I really appreciated the easy-to-access Isofix mounts in the rear.
However, one issue we may have as our daughter grows is legroom in the back. We've already pushed the VW's sliding rear seat as far back as it will go, but there are tell-tale muddy footprints all over the back of the front passenger seat. 
Similarly, the boot has been big enough for our needs – so far. We didn't have much luggage for just one night away, and that left more than enough room for all the presents; plus, we've found the one angle at which our daughter's bike will fit in without having to fold down a rear seat. But when we go away for a bit longer, or if we need to upgrade to a bigger bike, the T-Cross could struggle.
For now, though, we're very happy to be downsizing. And, I may have to admit that following the herd is the right thing to do.
| | |
| --- | --- |
| Model: | Volkswagen T-Cross 1.0 TSI 115 PS SE |
| On fleet since: | Dec-19 |
| Price new: | £19,995 |
| Engine: | 1.0-litre 3cyl turbo petrol, 113bhp |
| CO2/tax: | 116g/km/£145 |
| Options: | Metallic paint (£575), Design Pack (£525), Active Info Display (£375), Discover Navigation infotainment system (£725), wireless phone charging (£105), carpet mats (£85), winter pack (£300), driving profile settings (£140), parking sensors (£450) |
| Insurance*: | Group: 10 Quote: £407 |
| Mileage/mpg: | 2,902/43.6mpg |
| Any problems? | None so far |
*Insurance quote from AA (0800 107 0680) for a 42-year-old in Banbury, Oxon, with three points.