How to drive a supercar
Here's how to take your supercar driving experience to the maximum in a safe way
Driving any supercar, and especially one of the latest uber-fast, uber-efficient examples, is mostly an exercise in self-restraint nowadays, certainly when it comes to driving them well on the public road. 
Yet so long as you're sensible with your attitude and show a decent level of respect to everyone else on the road, you'll quickly find that driving a supercar can be a more satisfying and just more thrilling experience than almost any other available on four wheels.
But you do need to build up to your moment when driving a supercar. In other words, you can't just jump into one and think that because it has a highly sophisticated stability and traction control system it'll stick to the road, no matter what you do with it. Wrong. Very wrong indeed.
Ultimately physics will still take over, even in the most sophisticated of supercars. And if you take the Michael in one but don't really know what you're doing, you will very quickly end up with egg on your face, plus an awful lot of broken carbon fibre to clear up and, at the very least, a nasty insurance excess to settle.
And even if you do know what you're doing, a modern 650bhp-plus supercar can still get away from you if you do the wrong thing in it at the wrong moment. Respect for everything and everyone else around you is therefore vital when driving a supercar.
Assuming you are not a complete maniac, however, and accept that there are still physical limitations that can't be overcome – no matter how big the tyres are or how much aerodynamic grip there may be – driving a supercar across a great road either early in the morning or late on a summer's evening, when there's little or no other traffic around, well, let's just say that it can get to you. In much the same way as the Preacher's son did to dear old Dusty Springfield.
To drive a supercar at full flight across an empty moorland road is, when all is said and done, the car enthusiast's ultimate dream come true. The combination of rabid acceleration, ear-splitting sounds from the engine and exhaust, massive power from the brakes and a near-balletic combination of responses from the steering, throttle and chassis is, let's face, what pure driving is really all about. And so every once in a while you can forget the 15mpg fuel consumption, the ludicrous insurance premiums, the massive tyre and servicing bills, and the inevitable wrist gestures you'll receive from certain onlookers – the ones who don't just hate supercars but all cars (although brightly coloured supercars are the ones that wind them up the most).
Because driving a supercar is not a particularly sociable thing to do at the best of times anyway. More often than not you'll be on your own. And never will you be as comfortable as you would in something far more humble. 
Neither will you have much space left for your luggage, even though you'll likely be carrying gear just for one. Plus you'll always need to plan your journeys extra-carefully to ensure there are fuel stations all along the route, ones that sell your preferred blend of high-octane fuel (although to be honest, most modern supercars will run happily on 95).
Partnership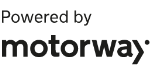 Need to sell your car?
Find your best offer from over 5,000+ dealers. It's that easy.
None of these compromises will matter though, because when your Moment Of Supercar Truth (MOST) arrives and the road ahead looks absolutely perfect in its wrap-around windscreen, a supercar will deliver a thrill that no other kind of car on Earth is capable of matching. 
As to whether you can actually handle your MOST when it presents itself, well that's another question altogether: one that most of us would surely love to ask ourselves at some point during our motoring lives, even if the answer might not be the one we are expecting. 
Steve's Top Tip
Resist the temptation to put your foot down straight away. Know your limits and get to know the car and its abilities gradually; that way you can have fun safely.
How to drive a supercar without buying one
Auto Vivendi
A very exclusive supercar club where membership costs anything from £13,500 to £125,000. You buy a number of days in a variety of cars, with different mileage allowances according to your membership level and specific requirements. Cars are delivered to you or can be collected from AV's London HQ, and range from the new Aston Martin DBX to a Lamborghini Aventador SVJ Roadster.
Contact: 020 7625 9400 / autovivendi.com
Lamborghini v Ferrari Driving Thrill
This costs £99 and is available at 39 different locations across the UK. You get to drive a Ferrari and a Lamborghini on a track for a minimum of six miles each, with all instruction and necessary equipment included. Not bad for less than 100 quid.
Quadruple Aston Martin Driving Adventure
For those wanting an all-day event, the adventure begins at Brent Cross, London, and involves a nine-and-a-half- hour driving route, ending up at Aston Martin's HQ near Gaydon, Warks. And just as it says on the tin, you'll drive four different Astons throughout the day. It costs £479. 
Contact: 0345 640 8000 / redletterdays.co.uk
Now check out our guide to the fastest cars in the world...