Used Fiat 124 Spider review
A full used buyer's guide on the Fiat 124 Spider covering the 124 Spider that was on sale between 2016 and 2019
Verdict
The 124 Spider wasn't on sale in the UK for long, but it's still available in mainland Europe in left-hand drive. The fact that it was offered for such a short period is no reflection of its abilities; a mere 1.4 litres and 138bhp doesn't sound like a recipe for fun, but both Fiat and Abarth editions of the 124 Spider are a hoot to drive, thanks to a zesty engine, a perfect 50/50 weight distribution and the use of rear-wheel drive. As such we'd give the 124 Spider a thumbs up. The biggest hurdle to driving your perfect example could be finding something suitable; just 3,000 or so of these cars were sold in the UK, most of which were Fiats, rather than Abarths.
Fiat has produced numerous sports cars over the years, most notably the mid-engined X1/9 and various hot hatches, such as the Strada Abarth and Punto Sporting.
Back in the sixties it also offered a roadster based on the 124 saloon, called the 124 Sport Spider. Built between 1966 and 1985, generally in left-hand drive, it was a fun car that was ripe for reinvention.
So it was a masterstroke when Fiat joined Mazda to co-produce a new sports car: the MX-5 Mk4, and an all-new 124 Spider that arrived 50 years after the original. But while the original 124 Spider enjoyed a production run of almost two decades, its successor was rather more short-lived.
Models covered
Fiat 124 Spider (2016-2019) - Italian roadster is a great alternative to a Mazda MX-5, if you can find one.
History
The 124 Spider arrived in June 2016, with a 138bhp turbocharged 1.4-litre engine; for those who wanted more power, an Abarth 124 Spider arrived soon after. This featured the same engine but with 168bhp, while a limited-slip diff, blistered wheelarches and suspension that was recalibrated for sportier handling also appeared.
More reviews
Car group tests
In-depth reviews
Road tests
While the Abarth 124 was available with a dual-clutch automatic gearbox from the start, the Fiat version didn't get this transmission until summer 2017. Carrying a £2,040 premium over the standard six-speed manual gearbox, you'll be doing well to find a two-pedal Fiat 124, although plenty of automatic Abarths have been sold.
The Fiat 124 Spider was axed in the UK in January 2019, with the Abarth edition following suit three months later.
Fiat 124 Spider reviews
Which one should I buy?
Entry-level Fiat 124s came with 16-inch alloys, electrically adjustable door mirrors, air-con, cruise control, Bluetooth and a three-inch display on the dash.
Lusso trim added navigation and a seven-inch display, rear parking sensors and a parking camera, 17-inch alloys, heated leather-trimmed seats and climate control.
The range-topping Lusso Plus came with adaptive LED headlights, automatic lights and wipers and a nine-speaker Bose stereo.
The Abarth 124 is rarer and quicker than the Fiat. Options included a Bose hi-fi, LED headlights, navigation and rear parking sensors, while the no-cost Heritage Pack brought a matte black bonnet and boot lid. In GT form (limited to 50 cars for the UK) a carbon-fibre roof was fitted as standard.
Alternatives to the Fiat 124 Spider
The Mazda MX-5 is the 124 Spider's most obvious rival, because it's so closely related. All of their running gear bar engines is shared – the Mazda uses naturally aspirated 1.5 or 2.0-litre units.
Partnership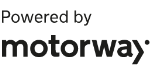 Need to sell your car?
Find your best offer from over 5,000+ dealers. It's that easy.
They have different bodywork, but you'll find much the same interior in both models, which includes Mazda's user-friendly infotainment system. The Mazda is superb to drive and affordable to buy and run, and there are many more cars to choose from.
Alternatively you could buy an older BMW Z4, Audi TT roadster or Mercedes SLK. They are all pricier than the 124, and built more for cruising than as sports cars, but that doesn't make them any less desirable.
What to look for
Transmission
The manual gearbox is known to sometimes have an awkward gearchange. Using Ford XT-M5-QS oil helps enormously.
Car alarm
The 124's alarm can go off for no apparent reason. This is usually caused by either a fault with the key fob or an issue regarding the wiring.
Infotainment
If the multimedia system is slow, it might need an update. The software can be found at 124spiderinfotainment.com.
Punctures
All 124 variants come with a tyre mobility kit instead of a spare wheel, because there's no room for one in the small boot.
Interior
Because the 124 Spider shares so much with the MX-5 inside, it means that the seats are comfortable and the controls are ideally placed and weighted. The manual soft-top cuts complexity, and it's easy to operate, but refinement is disappointing with the roof up. Drivers over six-feet tall will feel cramped, but while the 140-litre boot sounds small, it's deep and a useful shape.
Running costs
Service intervals are every 9,000 miles or 12 months, with the first (oil change) service priced at £167. The next four check-ups cost £319, £309, £377 and £226. Fiat offered Easy Care service packages of one to five years; these had to be bought when the car was purchased, but are transferable and worth having.
The sixth service is the most expensive because it includes a new cambelt (£330) plus the cost of the full check. Note that not all Fiat dealers are Abarth outlets. While any Fiat dealer can service the Abarth model, they can't do any recall work. So if you're intent on buying one, it's worth locating your nearest dealer.
Recalls
The 124 Spider has been recalled just once, in June 2019. Some 927 examples of both Fiats and Abarths with the dual-clutch auto box were affected from across the production run from August 2016 until April 2019. A software glitch meant first gear could be unintentionally selected with the car on the move and the shift lever in Drive. The fix involved a software update.
Driver Power owner satisfaction
Unsurprisingly, the 124 Spider has never appeared in any new or used Driver Power surveys. While there are no Fiat owner reviews on CarBuyer.co.uk, there are a few Abarth write-ups , all of which award the full five stars. Poor high-speed refinement and a lack of storage are downsides, but the great handling, decent kit levels, reliability and build quality all get the thumbs up