Turbos explained: we learn how to build and recondition car turbochargers
We visit Turbo Technics to explore the technology behind designing, building and replacing turbos
Efficiency: not one of the sexiest words you'll hear in the automotive world, but it's one which always creates a huge talking point. Emissions tests become stricter with every passing generation of new models, and the demands on manufacturers to produce ever-more frugal vehicles places them under increasing pressure.
Pressure, as it turns out, is behind the device to which many car makers have turned in search of an answer. Turbochargers, and the increased density of air that they generate, can – in principle – allow smaller engines to comply with the latest and most stringent regulations, while producing similar power and torque to the larger units they've replaced.
• Best cheap fast cars on sale
Turbocharging has been commonplace on diesel cars for a while, but in a trend often referred to as 'downsizing', it has more recently spread across to most petrol-powered models, too. Whether it's a Fiesta's 1.0-litre EcoBoost or a 4.0-litre V8 in a Mercedes-AMG GT, the vast majority of cars on the market now feature forced induction. So for as long as the internal combustion engine lasts, turbocharging looks to be here to stay.
We visited Turbo Technics in Northampton to explore the technology in greater depth. Experience Turbo Technics was founded back in 1981 by Geoff Kershaw, a man with previous experience at Garrett AiResearch, and who played a significant part in developing the Saab 99 Turbo. Turbo conversions were a big part of the firm's work in the late eighties, tuning the likes of the Ford Capri and Peugeot 205 GTi. Turbo Technics' 40-strong workforce specialises in pretty much anything turbo-related these days.
Business development executive David Shelton explains that a large part of the company's workload involves remanufacturing faulty turbos. "It makes sense to come to us, because taking a faulty unit to us to get fixed can be much cheaper than buying a replacement part from a dealer," Shelton says. The remanufacturing process starts on the inspection strip. It's a service that Turbo Technics offers customers for free, and involves dismantling the turbocharger to see what issues are causing the unit to perform below its best.
Taking the case off gives technicians a clear view of the actuator. One of the most vital components within the turbocharger, it is, in effect, a valve which maintains safe boost, diverting pressure away from the turbine when necessary. With diesel engines in particular, carbon deposits can build up in and around the actuator over time, a process that's exacerbated by short journeys where the engine fails to get up to temperature.
This can clog up the actuator mechanism, jamming it into one position. If it's stuck open, power drops. Stuck closed, and the pressure can't be released. It can cause serious damage to the turbo and – worse – the engine itself. Shelton points out that, for the same reason, it's important to use high-quality engine oil, and change it frequently, to prevent carbon build-up and keep the turbocharger lubricated properly.
"When car makers give 20,000-mile intervals between oil changes, it doesn't do much good for the turbo," he explains. With such a likelihood of sooty internals being at fault for a dodgy turbo, the parts are taken to be cleaned. This can involve a hot wash with degreaser for bits that are mildly grubby, a shot blast to tackle more serious grime, or a quick bake in a furnace to burn away any remaining carbon deposits.
Partnership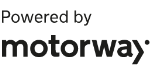 Need to sell your car?
Find your best offer from over 5,000+ dealers. It's that easy.
• Best performance cars on sale
If a part is too far gone to be cleaned up, Turbo Technics can machine new components from scratch. The machining room is a hive of activity, with lathes, milling tools and automated CNC machines all whirring away to produce 2,000-plus parts. Cleaned or machined, it's now time for the turbo to be rebuilt. This takes place in a separate workshop where the tiny internal components – the bearings, the seals and the turbines themselves – are installed by technicians with watch-like precision.
The completed unit is then balanced, and with turbo internals rotating at more than 300,000rpm, it's vitally important that they're balanced to minute tolerances. Without these checks, the turbo will make a horrible noise, produce less power and will fail sooner. It's why Shelton suggests being wary of buying component parts through online auction sites.
"We don't sell our components over the counter," he explains. "Each turbo needs to be flowed and balanced as a full unit, or it'll break again in no time." Tiny manufacturing fluctuations might cause an imbalance even within the same batch of turbos, so each must to be tuned to a bespoke setting. To do this, the firm uses balancing and flow machines of its own design, an area where it's an industry leader.
Once the turbo is installed by a unique adapter – made in the workshop, of course – the machine provides an oil supply and forces air through at high speed. The balance is displayed via a graph on a touchscreen. By tapping on any abnormal peaks displayed, the machine rotates the shaft to the unbalanced area, allowing the technician to grind away excess metal on the shaft; think wheel balancing at your local tyre fitter, except much more intricate.
It's a brilliantly intuitive machine to use. Shelton points out the precision of the work, adding: "Our turbos are often better calibrated than they are from the car maker's factory, because each is finished one at a time and not on a long production line." Once within the manufacturer's tolerances, the work is done. While a full replacement turbo costs upwards of £700 to buy from a dealer, a full rebuild at Turbo Technics is little over half that sum, with smaller fixes cheaper still.
• Most economical cars on sale
Beyond remanufacturing, tuning remains a part of Turbo Technics' expertise. Hybrid turbos are upgraded items that are a direct swap for the OEM unit. Larger turbine wheels are made possible by a wider internal bore, allowing more air flow, and more power. Then the ECU is remapped to ensure the actuator operates as it should. But what are the results? A stock Volkswagen Golf R delivers about 296bhp. When Turbo Technics is finished with it, you could be looking at 550bhp.
But it doesn't have to be about outright power. If you own a turbodiesel, for example, it's possible to tailor the hybrid turbo to deliver more torque across a much wider rev range to improve driveability. So what's next? Turbo Technics' technicians have just got their hands on the latest Ford Fiesta ST, and they're confident of a big jump in power. Watch this space.
Five great turbo cars
Porsche 911 Turbo (1975 to date): When the turbo 911 arrived in 1975 it was a handful, but it has been honed into one of the world's ultimate performance cars.
Audi Quattro (1980-1991): Best known for bringing all-wheel drive into the mainstream, the Quattro also showed how potent a five-cylinder turbo could be.
Nissan Skyline GT-R (1999-02): in standard trim the GT-R is epic; it's reached a different level again in the hands of tuners, who've taken some examples to 1,000bhp.
Ford Escort Cosworth (1992-96): Closely related to the Sierra Cossie, the hottest Escort was a mixed bag on rallies, but a dream car for a generation of Essex boys.
Subaru Impreza WRX STi (1994-07): Forged in a hot rivalry with the Mitsubishi Lancer Evo, the Impreza STi had one of the great turbo engines: a flat-four 'boxer'.
Enjoyed this automotive feature? Then read our article on how the mechanics of tomorrow are being trained today...